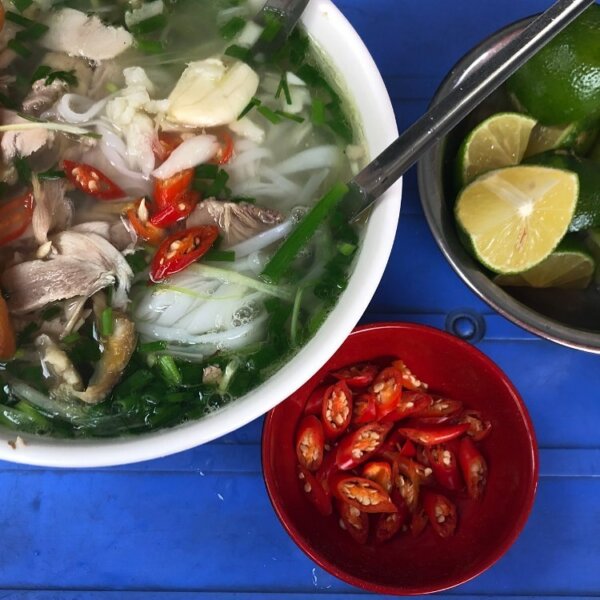 Throughout the COVID-19 pandemic, Nyack native Sadie Mae Burns and partner Anthony Ha have been serving up an eclectic, inventive array of Vietnamese dishes in Rockland and in New York City through their pop-up Ha's Dac Biet. This past summer, ahead of a pop-up at Bluefield Farm, the pair told us about their culinary inspirations and upbringings. Now? They've been featured in The New Yorker.
In an article published Friday, food critic Hannah Goldfield  gushes about Ha's Dac's "dense, crusty mini baguette sandwiching crumbly chicken-liver pâté, matchsticks of cucumber, and pickled daikon and carrot, smeared in mayo and topped with cilantro and red Thai chili" and "refreshing g?i cá salad—featuring crunchy shredded Savoy cabbage, raw onion, and fragrant herbs, including sawtooth and basil, plus the pungent dipping sauce n??c ch?m, fried shallots, roasted peanuts, and a black-sesame rice cracker."
Goldfield ends the piece by writing "When they eventually open their own restaurant, I can only imagine that they'll help redefine the form, for the better." We couldn't agree more.
Read the rest of the New Yorker article here. And read our interview with Burns and Ha here.
As Others See Us is an occasional feature that publishes what media outside of Nyack say about the people and places in the Lower Hudson Valley.