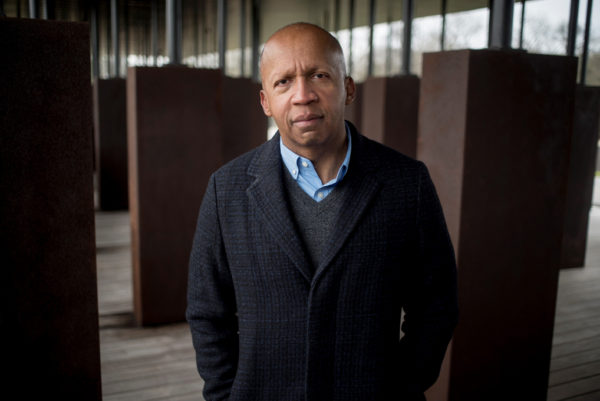 by Elizabeth Roberts
As the people of this country continue to unpack the recent breach of U.S. and state capitol buildings by white nationalists, they have been granted yet another occasion to reckon with the nation's identity and history and further reflect on how to address systemic racism. In Rockland County, a commemoration of Martin Luther King, Jr. Day offers space for just such reflection: a January 17 film screening and discussion of True Justice: Bryan Stevenson's Fight for Equality.
The film elucidates the institutionalized white supremacy of the criminal justice system. Initiated by Creative Response to Conflict (CRC) and co-sponsored by a dozen groups (including the Spring Valley NAACP, Rockland Coalition to End the New Jim Crow, Working Together Rockland, Rockland Immigration Coalition, and Rockland United), this online community event aims to encourage dialogue among Rockland residents and motivate them to participate in anti-racism work.
The HBO film won the Emmy Award for Outstanding Social Issue Documentary, as well as a Peabody Award. It was created as a free teaching and activation tool. And it focuses on Bryan Stevenson's and the Equal Justice Initiative's work on behalf of the poor, incarcerated, and condemned. Stevenson indicts the U.S. criminal justice system for its role in codifying modern systemic racism and tracks the intertwined histories of slavery, lynching, segregation, and mass incarceration. A main focus of the film and Stevenson's work is the unfair application of the death penalty based on race and how the court has long sanctioned inequality, oppression, and violence.
In another film, this civil rights advocate's eloquence, brilliant legal mind, and prophetic voice might have have come off as just one more larger-than-life hero. But Stevenson, who was impacted by Jim Crow as a child and spends much of his time visiting people in prison, poignantly provides an inviting welcome into the struggle for justice, as he gives faces, names, and stories to the thousands lynched in the South and the millions being disappeared in today's prisons and gallows. While the subject of the film is structural inequality, power, and state violence, Stevenson humanizes the stakes and the solutions.
Last year the movement for racial justice grew exponentially, as health disparities experienced by Black people were laid bare, and as another round of police murders sparked Black Lives Matter protests across the U.S. This film shows the direct connections between historic policies and practices and the criminalization of Black people. It clarifies that white supremacy isn't just the KKK or a Southern phenomenon; it's woven into the very fabric of our society. Stevenson's analysis of the criminal justice system includes class, noting it "treats you better if you're rich and guilty than if you're poor and innocent."
CRC, which trains educators, young people, and community groups in bias-awareness, anti-racism, restorative practices, and conflict resolution, chose to host this event, believing there need to be more spaces to discuss history, power differentials, trauma, and reparative problem-solving.
The FREE event begins with a welcome and screening at 2p with the discussion following at 4p. Attendees can register  to receive a Zoom link.