by Mike Hays
After a snowfall quiets the landscape, there's a noise. The shrieks and shouts of children riding sleds. Nyack took special pride in its steep hills for sledding back in the days of the horse and buggy when streets were unplowed. But, really, all of Rockland County offers superior sledding–backyards, golf courses, schools, cemeteries, streets, driveways, and parks. If a good hill was near home, kids were able to sled not only on snow days, but after school and on weekends. In the Facebook group, Rockland County Back in the Day, hundreds of different sledding sites are mentioned.
A Short History of Sledding
Sleds go back to the time when winter travel was made easier by sleds and sleighs than wheeled carts. Even the ancient Egyptians used sledges over sand dunes, whose physical properties, aside from temperature, are similar to snow. Northern Native Americans used J-shaped toboggans that could be steered with the use of a looped rope controlled by the feet of the front rider.  The modern bobsled is really a form of the toboggan.
A sled with skis has its origins in St. Moritz in Switzerland and the sport arose in the 1870s. Runner sleds are faster when the snow and ice are compacted. Samuel Leeds Allen invented the Flexible Flyer in the 1880s. This first steerable sled in America was affordable and enormously popular. In 1887 when Nyack's population was half what it is today, Dutcher Brothers general store sold 81 sleds in 5 days.
Metal discs appeared in the mid-1900s. And since then, plastic sleds, tubes, and saucers have pretty much replaced wooden sleds. They work well on packed and fresh snow and are much easier for young kids to carry up the hill. Plastic flying saucers are particularly fast, but it is almost impossible to steer them. Wooden sleds with runners require compacted snow to work best. Metal runners can be waxed, so they become very fast and provide longer rides than plastic. They have better steering, too.
Nyack Sledding Routes in the Horse-and-Buggy Era
"Nyack is a lively village in winter," said one journalist in 1857 ,noting that 4 or 5 hills were used for sledding (as well as many of the frozen ponds for skating). In the horse-and-buggy era, roads were unpaved and unplowed. Horse drawn sleighs were common on the streets. As the streets became packed down and somewhat icy, they were tricky for walkers and horses but perfect for sledding.
In the mid 1800s, the steep hills on Main St. and Depew Ave. were favorites. Sledders could be seen on them day and night. Eventually the streets became too busy and other streets were used.
One of the longest routes was in South Nyack. Starting near the Prospect House, a large tourist hotel in the late 1800s, located on S. Highland Ave., sledders could make it all the way to Franklin Ave. by turning onto Cedar Hill Ave, then uninterrupted by a Thruway. When it was especially icy, sledders would start farther up the mountain at what was known as Inspiration Point, near Simpson Hall on the former Nyack College campus.
Hudson Avenue, starting at Summit St., was popular, as was De Cantillon Place, the name of a street that was the continuation of Third Ave and led up to the mansion of Richard De Cantillon. Other popular routes were Spear Street and lower Hudson Ave. from Broadway to the Shoddy Mill, a factory that made recycled wool called shoddy, located by the outlet of Nyack Brook in Memorial Park.
Sometimes, sledding was perilous both for sledders and for walkers, horses, and sleighs. Once, 3 boys were sledding lickety-split down De Cantillon's hill on an icy day at lightening speed. They made it to Broadway and instead of turning left or right and slowing down, they instead headed down Third Ave. The steep hill pushed them faster and faster and they went until their sled hit the docks. One boy fell off but the other two were carried on to the frozen Hudson River from which they were both rescued.
Nyack Sledding Routes Back in the Day
Hudson Ave. from Washington to Franklin was blocked off for sledding according to Kattie Ruddon. Coal was put at the bottom to stop sleds and the side streets were blocked off. Tallman Ave. was also a sanctioned sledding street with side streets blocked and bales of hay at the bottom to keep kids from crossing Broadway. Ross Ave. (closed in 1963 by the village because some residents wanted to use their cars) and Nyack College were local favorites.
The most adventurous sledders tried the gigantic  hills of 6th and 5th Ave. Kit Shappie still has nightmares about the fear of  crashing into the edge of Helen Hayes's brick wall on the east side of Broadway at the foot of 6th. Win Perry, Upper Nyack Historian, relates that he "grew up in the steel runner Flexible Flyer era, and we had good snow often. I frequently sledded on Tallman, Highmount and Castle Heights Avenues."
Rockland County Sledding Routes Back in the Day
Kids loved to sled at golf courses because they offered unobstructed hills. Dellwood Country Club in New City was popular. Sledding was banned from time to time but that didn't stop everyone. The Blue Hill Golf Course in Pearl River was known for a 45-degree slope on what was known as cardiac hill near the 10th hole that ended in a sand trap.  By 1993 Orangetown prohibited sledding at Blue Hill.  The old Chateau D'Vie (now NY Country Club) in Spring Valley had one of the fastest toboggan runs along Brick Church Road. Rockland Lake's north golf course 10th hole offered a steep slope.
Just about every school with open space and a hill was a sledding site. Tappan Zee High School is mentioned by many for the sled run down Dutch Hill (or Tappan Zee Hill) that would go almost to Western Highway. At Spring Valley Junior High, kids would bring water to create an icy slope. At Hilltop Elementary, up to 10 kids once used the hood of an old Dodge as a sled. The open space of cemeteries (Oak Hill in particular) was also popular.
Nichols Hill on the Lederle Labs property (now Pfizer, the site of coronavirus vaccine research) was famous as a toboggan route because it was steep and long and had 2 bumps. The hill is now the Middletown overpass over Route 304. The old Silvermine ski area in Harriman was also a long sledding run.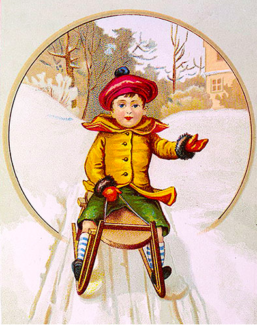 Innumerable local streets have been sledding sites. In the late 1960s, homeowners on Mountain View Ave. in Pearl River let kids sled down a hill along several properties. At the bottom of the hill was a swamp that would freeze up for ice skating. The appropriately named Steep Hill Road in Nanuet, once little more than a dirt road, was used even though it had a 24" oak tree in the center at the bottom.
2020 Sledding in Nyack
In 2020, parents took their kids out after the first big snow to Memorial Park, the hill behind Upper Nyack Elementary School, River Hook, or the Marydell hill off Larchdale, some for their first taste sledding's thrills. The memories will last a lifetime.
See Also
Michael Hays is a 30-year resident of the Nyacks. Hays grew up the son of a professor and nurse in Champaign, Illinois. He has recently retired from a long career in educational publishing with Prentice-Hall and McGraw-Hill. Hays is an avid cyclist, amateur historian and photographer, gardener, and dog walker. He has enjoyed more years than he cares to count with his beautiful companion, Bernie Richey. You can follow him on Instagram as UpperNyackMike.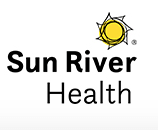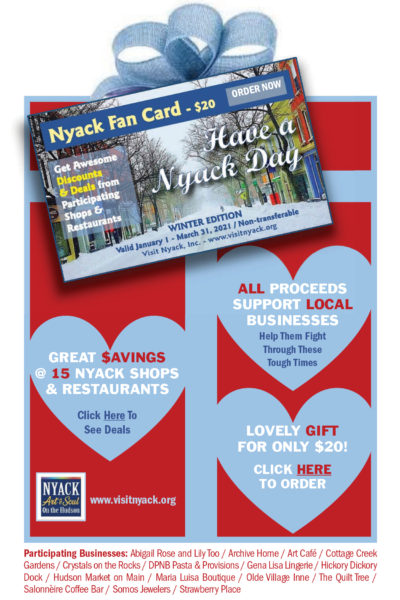 Nyack People & Places, a weekly series that features photos and profiles of citizens and scenes near Nyack, NY, is brought to you by
Sun River Health
,
Nyack Fan Card
, and
Weld Realty