by Mike Hays
After 48 years in business in the same location, Jim Skelley has closed Nyack Bike Outfitters, a mainstay of the cycling community on N. Broadway in Nyack.
2020 was the best of times and the worst of times for Skelley. "It was really hard, especially at the beginning of the pandemic," says the 72-year-old Skelley. "I worked 14-hour days and the next morning there was a line at the door. I was just drained."
"He wasn't having any fun," chimes in his girlfriend Nina Cerfolio, a triathlete and New York City psychiatrist.
But all things considered, 2020 was a good time to say goodbye. Skelley's business was successful this year thanks to all the bicycle demand. So successful, in fact, that he has no more inventory to sell. "I kept getting a message that there never will be a better time than this. There is so much I still want to do." He says he can still ride a century (100 miles) in one day or bike up Perkins Drive to the 1,305-foot-high lookout on Bear Mountain. He wonders how much longer he can ride at this level, how long he has to see more of the country. The time is right for a goodbye.
As a life-long cyclist, a survivor of Agent Orange from his tour of duty in Vietnam, and the owner of the second-oldest Nyack business under a single continuous ownership (Squash Blossom opened six months before he did), Nyack will miss him as much as he will miss seeing the cycling enthusiasts of Nyack. And, as Cerfolio writes, "because of his wise advice to all, I nicknamed him 'the Bicycle Shrink.'" It's true.
What Skelley Is Going To Miss About The Store
Skelley says he is going to miss the Nyack people most of all. It's a great community. Even though he doesn't live here, he feels, and rightly so, that he is a part of the community. He says everyone is so friendly. He never knows who is going to walk through the door one minute to the next. He has heard so many interesting stories from so many people. It just never stopped.
What We'll Miss About Jim Skelley & The Nyack Bike Outfitters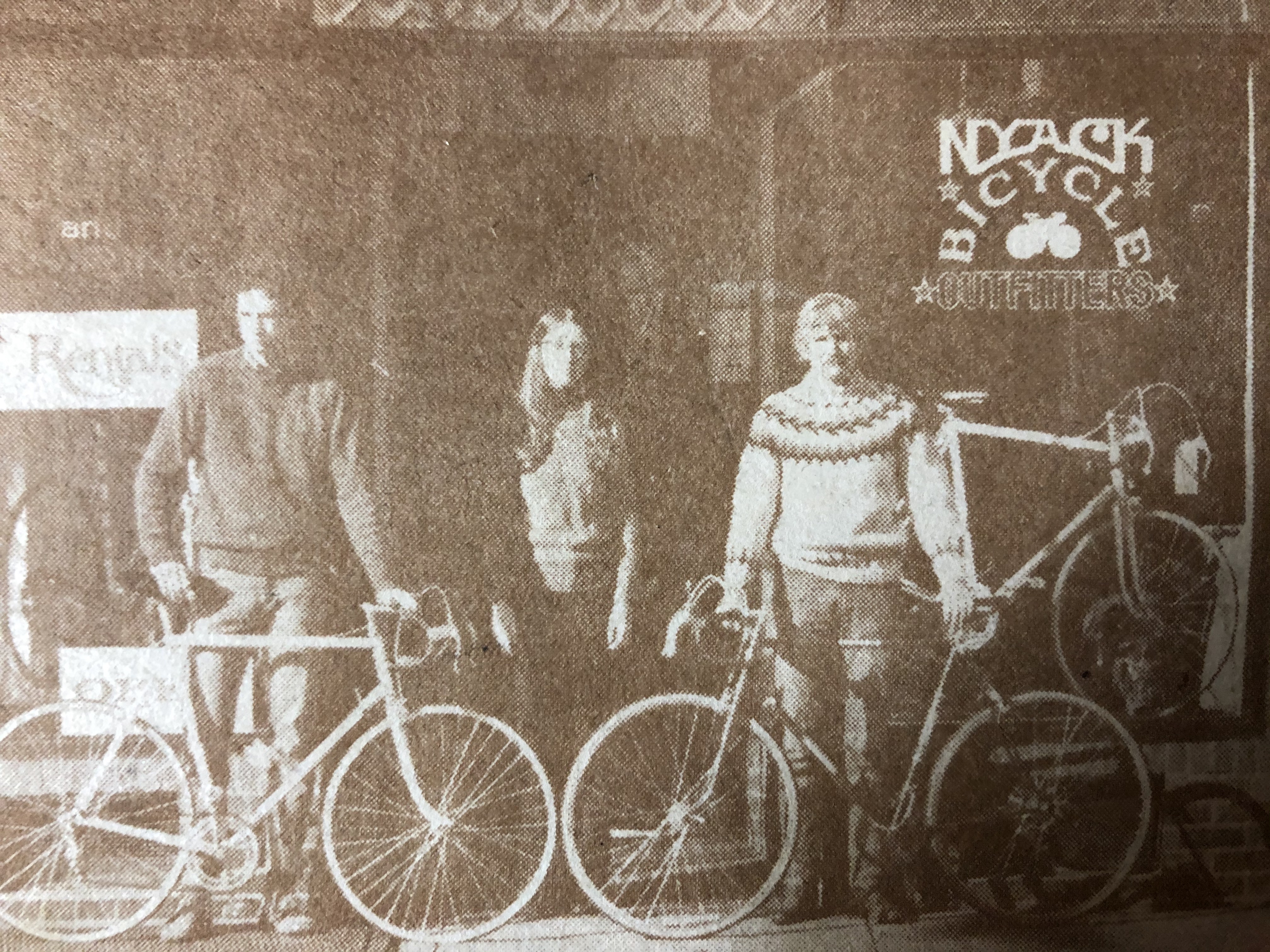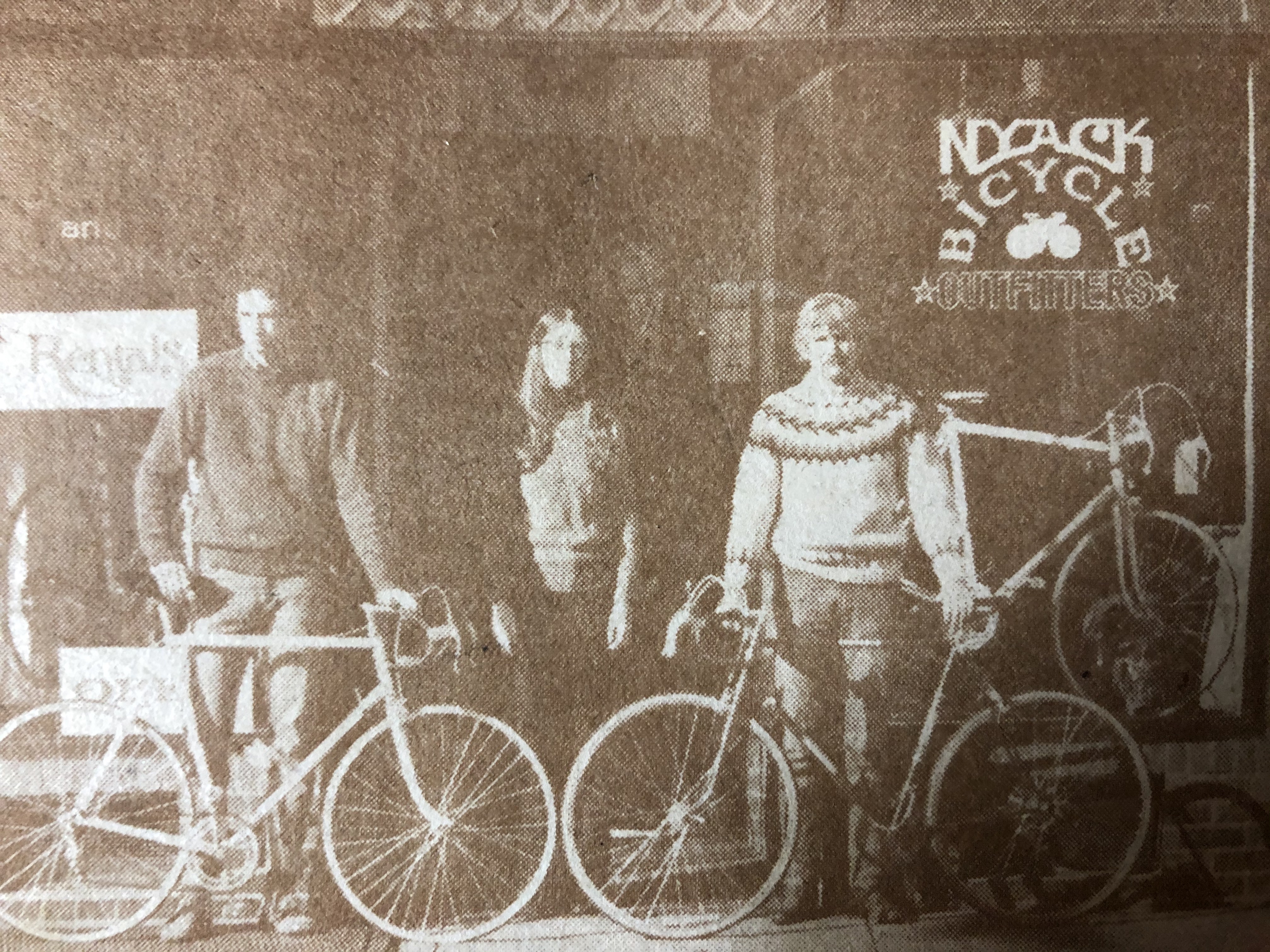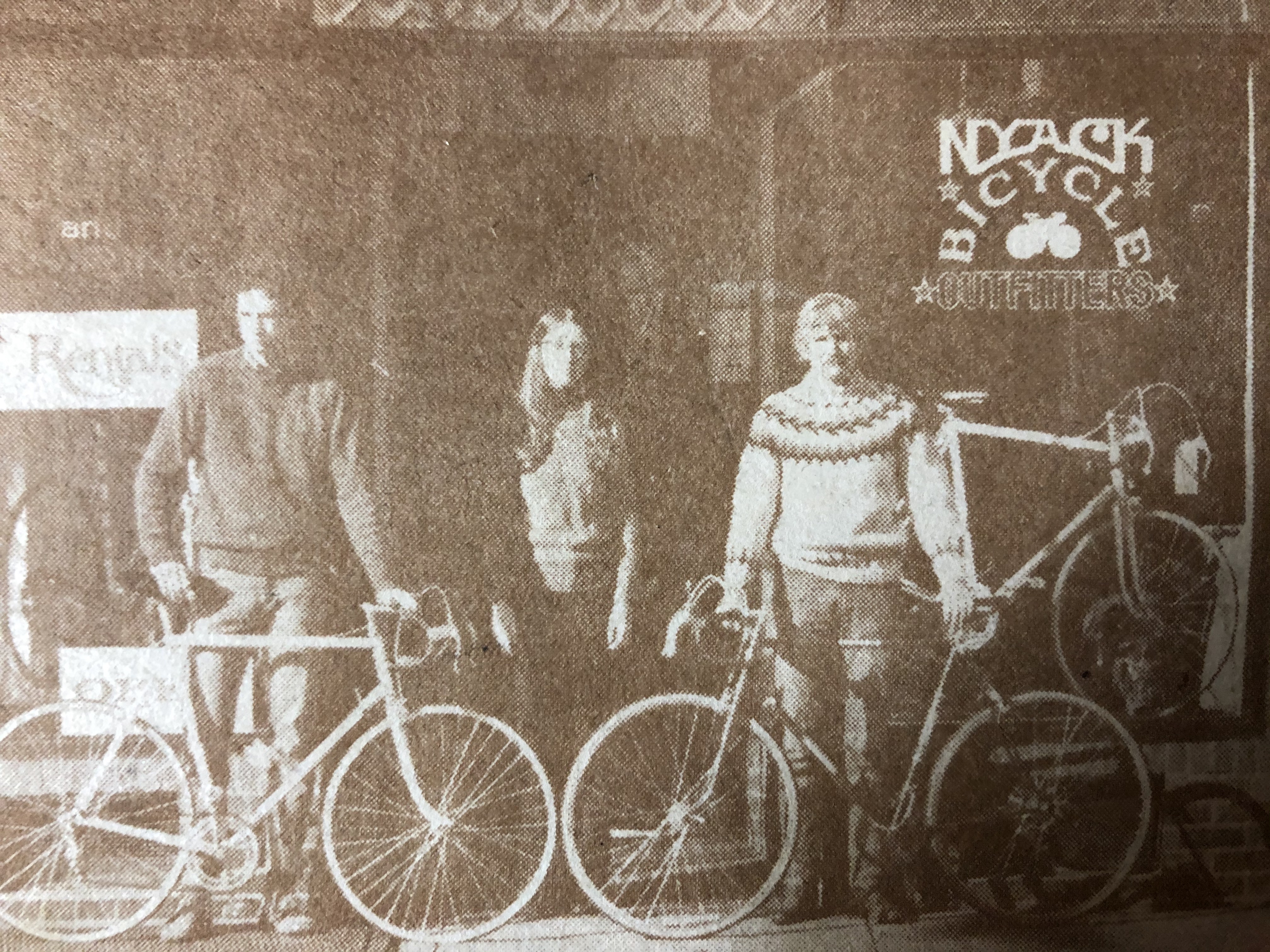 Located next door to the Edward Hopper House, the childhood home of bicycling maven Edward Hopper, the 1930s store's front is lit by the same strong eastern light that appears in so many Hopper paintings. Stepping inside the bike shop is a walk back in time to when people gathered around a warm stove and swapped stories–except that a bike repair stand substitutes for the stove. Bikes are hung along one wall. In the back of the store, well-loved bike tools hang from a rack. There's always a bike on the bike stand and that's where the storytelling takes place.
Stories start anywhere with Skelley. For example, on one wall hangs a poster of a little-known Edward Hopper painting, The French Six-day Bike Rider. When asked about it, Skelley is quick to point out, "Did you ever see the 1930s Nyack photo of the old Rockland Theater that was only one block away? On the marquee, you can see that the Joe E. Brown movie, The Six Day Bike Ride was playing." Suddenly the discussion shifts to the 6-day bike races in the early 1900s at Madison Square Garden; how did they count laps, what time of the year were they held? And so the conversations bounces forward and backward in time.
Once, an out-of-town cyclist had an encounter with a car and his wheel and tire were blown. Taken to Nyack Bike Outfitters by another cyclist, Skelley stopped his other work, and fixed the bike. "What do I owe you?" the cyclist asked. "Nothing," said Skelley, "just happy to see you get home on the bike"
When it comes to Jim Skelly, we'll miss the stories, the old-fashioned store, and a man who wants to see cyclists happy.
Cycling Was Always Part Of His Life
Jim Skelley rode a bike everywhere as a kid living in New York City. It's almost unthinkable today to imagine a 13-year old riding a coaster bike up Route 9 to Tarrytown, over to White Plains, and then back to the city–but Jim did it. Skelley also has vivid memories of visiting a bike shop called The Wheel under the elevated tracks in the Bronx near the Stella D'Oro Biscuit Factory.
He bought his first road bike after his family moved to Valley Cottage in 1962. He went to a number of small bike stores in New York City, as Rockland didn't have a shop that sold lightweight road bikes (not many people were riding any kind of bike in Rockland at that time). He walked all over Manhattan looking for a bike and found a tiny shop on East 12th Street, where the street dead-ends just before the FDR. He bought an Italian Fiorelli from the woman and her 2 sons who ran the store.
The family put Skelley's bike together on the spot and showed him how to use the gear shifters. At the time, gear shifters were mounted on the front tube of the frame, not on the handlebars as they are now. No one wore helmets or spandex, and clipless pedals requiring special bike shoes were not invented yet. Jim was ready to ride with what he wore into the shop. By the time he got to 40th Street, it was raining; by 110th Street, there was thunder and lightning.
Skelley is a little more cautious riding on roads today. He thinks drivers are more distracted than ever and that roads have grown less safe.
What Is The Rocket Ride & What Does It Have To Do With Skelley?
Thousands have ridden the year-round Sunday morning Rocket Ride that starts at the Runcible Spoon in Nyack. Some 1,100 people follow the ride on Facebook. Skelley began leading group rides in 1972. At first, each ride had a different route. But soon, the group focused on riding the same route. Sprints were built in. A tradition was born.
The Rocket Ride is a challenging, 50-mile (40 miles in the winter), fast-paced, A-level group ride. The number of riders varies. (As many as 50-100 cyclists rode in the 1980s.) The group picks up riders as they head to Englewood, NJ, before turning back north through Pearl River to South Mountain Road. From South Mountain, they go back to Nyack on 9W, riding over Barmore Hill.
The ride is the oldest continuous weekly ride in Rockland and second longest north of New York City after the Gimbel's Ride in Westchester. True to Jim's weltangshauung, the ride is spontaneous–no club, no rules. In the early days, he allowed Rockland Bicycling Club to list the ride in their schedule. All their rides had names, and they gave it a name that stuck: The Rocket Ride.
As he says now, "I get a lot of satisfaction from knowing I did it. And people get a lot of enjoyment from it."
Vietnam
Jim was drafted into the army and sent to Vietnam for a year in 1968-69. He served near Tuy Hoa on the South China Sea. The decision to serve was an anguishing one for him as it was for so many young men in the late 1960s. At the end of the day, he realized "that you can't choose your war." He went.
Like many veterans, Skelley returned to Vietnam 40 years later, with 2 non-veteran friends for a 6-week visit, including side trips to Angor Wat in Cambodia. They rode from Hanoi to Saigon (Ho Chi Minh City). For the trip, Skelley brought a Trek FX2 (Trek is the brand he sells in his store) hybrid bike customized with drop handlebars and thinner, more flat-resistant tires. He survived multiple harrowing rides on some of the narrower mountain roads.
In his return, the Vietnamese people were very kind to Skelley. Kids flocked around his bike as if it were a Porsche. The cost of the bike was equal to a worker's average yearly salary. Skelley knew he wasn't going to bring the bike back to the states, so he donated it to a home for street-dwelling kids in Saigon.
A few years later, the Vietnam War came to visit Jim. He developed a rare cancer caused by Agent Orange. He wasn't given much of a chance to live. But with his competitive spirit and massive chemo, he came through.
Fond Farewell
Sometimes called the "mayor "of Nyack for his knowledge of the people, events, and happenings of Nyack, Skelley has spent some 17,000 days in his store observing the dramatic changes in the village and in cycling. The bicycle shrink has opened the door to a world of health and fun offered by cycling for so many. If everyone he's helped were to queue up at his door, a socially distant line would wind its way through practically every street of Nyack before it ends. Mayor, bicycle shrink, friend, let's ride.
Michael Hays is a 30-year resident of the Nyacks. Hays grew up the son of a professor and nurse in Champaign, Illinois. He has recently retired from a long career in educational publishing with Prentice-Hall and McGraw-Hill. Hays is an avid cyclist, amateur historian and photographer, gardener, and dog walker. He has enjoyed more years than he cares to count with his beautiful companion, Bernie Richey. You can follow him on Instagram as UpperNyackMike.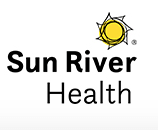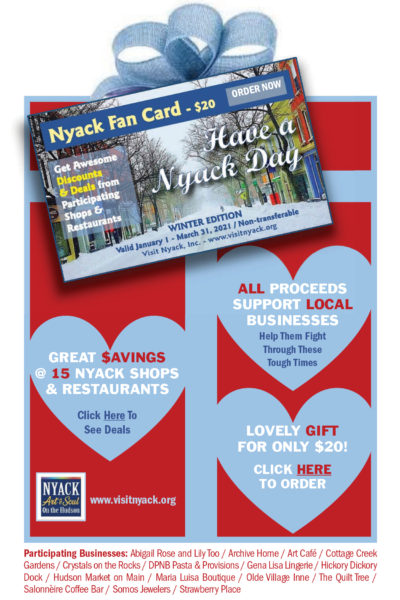 Nyack People & Places, a weekly series that features photos and profiles of citizens and scenes near Nyack, NY, is brought to you by
Sun River Health
,
Nyack Fan Card
, and
Weld Realty