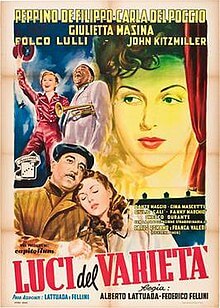 by D.L. Cohen
I'm at the movies all the time now. The playhouse is a funky little flat in Morningside Heights. I'm in New York, staying at the apartment of my brother-in-law Peter's brother, who passed away last fall. The apartment is decorated in confirmed bachelor, full of broken down knick-knacks, a skeletal kitchen, and old, worn out furniture. The only thing that really works is  the DVD player. Because he's got a ton of movies. A ton.
A huge Sean Connery fan, he's got 3 versions of the complete James Bond movies. Only the Sean Connery ones. Plus every other film Connery ever made. Every incarnation of Sherlock Holmes, from Basil Rathbone to Benedict Cumberbatch. Every Hollywood classic imaginable, as well as complete sets of Kurosawa, Kubrick, Jules Dassin, Truffaut, Fellini. And Frank Capra and Charlie Chaplin and Woody Allen. The guy was thorough.
It's weird to sit on a dead man's couch and watch his movies in the same position that he did. But once I overcame my trepidation, I lay on it and dug into the feast. One of the first movies I watched was Living in Oblivion, written and directed by Tom DiCillo, starring Steve Buscemi. I ran a cabaret on East 4th Street called Gusto House back in the '80s, when Steve and Mark Boone Jr. had an act together. I hired them several times, so I've watched his career blossom with a certain proprietary pride. And he is amazing. He plays a director shooting a movie. The action takes place on a single day, starting at 4a with crew members and coffee, and ending with a frozen ensemble shot as the soundman gets room sound. They're shooting an emotional scene between mother and daughter. The daughter, Nicole, is played by Catherine Keener, in one of the finest performances I've ever seen. I can't believe she didn't win an Oscar for it. She does the same monologue over and over and over again, giving a different performance each time, in the same take showing both an insecure actress exploring a role and a working actress putting up with all the vagaries of filming. The focus puller forgets to pull focus on one take. The mic dips into the picture on another. They give a bravura performance on one take, hitting all the perfect emotional beats. The keeper, everyone agrees. But the camera was not on, the cinematographer was puking his guts out in the bathroom from some sour milk in the coffee, so they must do it again. And again. There is a high pitched electronic beeping that ruins one take, and no one can figure out where it's coming from. It leads to a complete tantrum by Steve, a bravura moment where he almost literally chews the scenery. It's a brilliantly written script, beautifully lit and shot, and you really get a sense of what it's like to be on a movie set—the tensions, the egos, the compromises and the art, the satisfaction of getting it right. It's a masterpiece, and you should run right out and rent it. I mean, stream it.
The apartment needs to be cleaned out and the collection has to go somewhere. The question is, where? Is it worth anything? Who uses DVDs anymore? Everyone streams now. I'll watch a streamed movie, but I'm also old school. There's something personal to actually going and getting a DVD, placing it in the tray, watching it slide into the machine, pressing PLAY and sitting back to watch. The internet is turned off in the apartment, so I can't watch Netflix, I can't watch anything but the films and TV shows in his collection. This is the very circumstance his collection was made for. So I might watch part of his Charlie Chan collection, or Rawhide, or 24. But it could take a while.
You won't find the complete works of Truffaut or Fellini on Netflix. I watched Variety Lights the other night, Federico Fellini's first film. It's a wonder. So beautifully lit, so full of life. I'm finding that many of the old movies have a lot of singing in them. They're not musicals, but they have a lot of singing. Variety Lights follows a performing troupe around Italy, and contains one of the most poignant scenes I can remember. Checco, played by the great Peppino de Filippo, is the leader of a small, down on their luck acting troupe. He is married, but falls in love with a rising star in the troupe, Liliana, played by Carla Del Poggio, who is perhaps the most beautiful woman I've ever laid eyes on. You can see why he falls for her. There is a heartwrenching scene toward the end of the film where Liliana comes to Checco to tell him excitedly that she's gotten an offer to star in another troupe that tours larger cities, and she's taking it. Aren't you happy for me?
Watch his reaction. Watch his face. She's full of life and the carefree excitement of youth, while he registers all the heartbreak of aging, of loss, of knowing you'll never get the thing you desire most. It is anger and sadness and desperation and self-pity, all in a moment and all plainly visible. It is acting of a very high level. And it was he who took a chance on her. He got her that job. He's responsible for her success. He finally raises his head and looks at her, a pained half-smile plastered on his face. "Good for you," he whispers. "Good luck.'" It breaks your heart. Maybe we won't get rid of the collection after all. Not just yet.
See also: