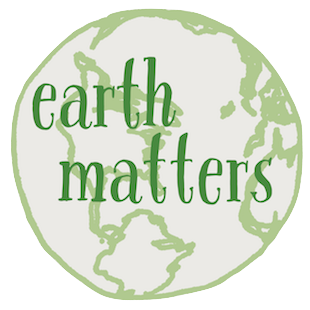 Earth Matters focuses on conservation, sustainability, recycling and healthy living. 
If Earth Matters to you, sign up for our mailing list and get the next installment delivered right to your inbox.
Before the Phoenix Returns
Wet waves.
Sliding mountain.
Whole fields of meadow, burn.
This is the wake of
your leaving.
We always speak of the phoenix
in mid-flight,
and not the days, months, years
of ash.
I stand here clad in white
waving my surrender in the
sticky summer wind.
The swallows dance above my head.
Underneath my feet, trampled,
rising through the cracks of dry earth,
are the delicate leaves of a wild rose.
Still, they search for sun.
In this week's Earth Matters, Nyack native Evie Toland talks about her poem, Before the Phoenix Returns. Toland was inspired to write the poem after her house nearly burned down in a wildfire this summer. Read the poem below.
Who are you?
My name is Evie Toland and I currently live in Southwest Colorado. I was born in New York City, but moved to Nyack when I was 8 and spent the rest of my childhood attending the public schools there, spending Sundays at the street fair, and arguing that Nyack kids were way cooler than Valley Cottagians.
In the past few years, I've worked in various roles that combine outdoor education and farming in Massachusetts and Washington state. More recently, I have taken a break from work to improve some health issues, move back to the Northeast, and focus on my writing. I am also working as an Executive Assistant for an anti-racism organization called Fierce Allies, in exchange for anti-racist training.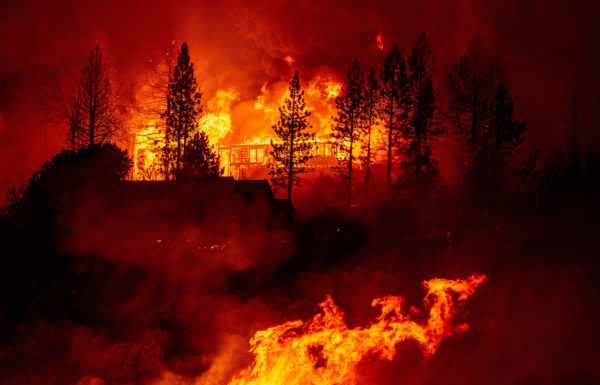 How did you get started writing poetry? 
I've loved writing poetry for as long as I can remember. I don't really remember "getting started." I know I learned the basics in school but what is it that inspires a child to take the lessons in school and make it their passion? I think it's always felt like the best way to express myself. Writing poetry, though, did evolve into a more conscious practice the more time I spent out in nature. When I am working with plants or taking walks in the woods, poetry feels as if it's bursting out of me. For me, the "wild" speaks in beauty: a falling golden leaf, a plant tendril emerging from seed, all of the shapes and colors of the ocean, and even love, human relationships, the minute, everyday experience of our lives, or our ever-changing emotions. The world, in my eyes, is singing to us all the time, just in slightly different languages. For me, the song I hear is in the language of carefully chosen, intentionally placed, meaning-filled words.
Have you always been interested in and inspired by nature? 
In some ways, yes. In others, no. I definitely grew up as a city kid. Flies, spiders, really all bugs were absolutely terrifying, and I would complain relentlessly if my mom tried to take us on a walk outside. But my brother and I did go camping (in a cabin, I didn't know tent camping was even a thing until college) every year with my dad and his friend's family, and I absolutely loved those trips–making fires, exploring the woods, and throwing logs into the river and trying to follow them downstream. I ate it all up. Thinking about it now, I guess I was pretty confused about how I felt about nature most of my life until I started working in New York City as an intern for an online magazine the summer after my senior year of high school. I absolutely hated sitting inside all day and staring at a computer while the sun shone brightly outside. I remember looking out the window longingly and realizing that there were 2 worlds adults had to choose between–the inside world in an office and the outside world in nature. Right then and there, I promised myself that I would never choose the inside world. Ever since then, I've looked for work and activities that allow for me to be outside all day–gardening, landscaping, farming, and teaching youth about nature. Through those experiences, of being outside all day every day, I finally started to understand that this thing we call nature was actually the most interesting, fascinating, beautiful, and meaningful part of life. All I wanted to do was be in it, all the time, and share it with others in every way I could find.
Tell me about writing this poem. How'd it come together? What was the inspiration?
I wrote this poem after my house almost burned down in a wildfire this past summer. When it was safe again, I went walking through the canyon I lived in and was completely awestruck at both the enormity of the destruction and the miracle that life was still going on pretty much just as it had before. I had also just separated from my partner who had moved to take a new job. So I was heavy with the grief and heartbreak of what had been lost, and yet, the trees and wild roses were looking back at me saying, "We will have redemption. We will be renewed." I felt like I was literally and figuratively staring at the ash that could become the phoenix, but there just hadn't been enough time yet. So I went home and this poem basically just wrote itself.
Who are some of your favorite poets? 
Mary Oliver is my all time poet love. I'm pretty obsessed with her work. The way she sees the world, the way she loves this world. Ugh, it makes me cry every time. I also love the work of David Whyte, Rainer Maria Rilke, Rumi, and Martin Prechtel. The nature writings of John Burroughs single-handedly inspired me to start studying birds, which was a huge catalyst in both my poetry and naturalist studies. But mostly, I love reading poetry written by the everyday people who saw something and experienced something beautiful, and decided to write about it. My favorite poets are the kids, friends, teachers, and lovers who fill up my life with their own creativity.
Read Earth Matters every Wednesday on Nyack News And Views, or sign up for the Earth Matters mailing list.
Earth Matters is a weekly feature that focuses on conservation, sustainability, recycling, and healthy living.