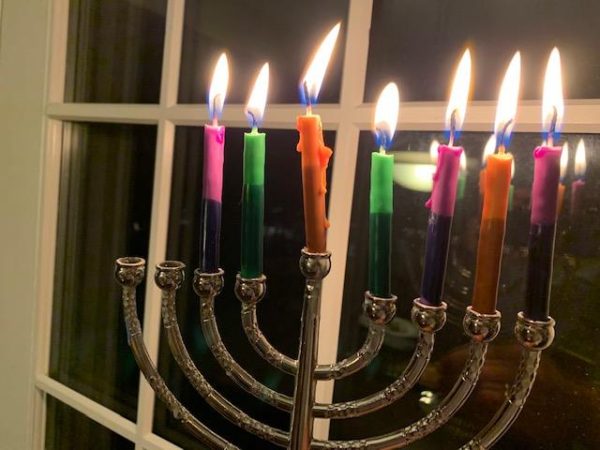 by Jeff Shalom
As I lit the Hanukkah candles on my menorah this past week, I reflected on my appreciation for those who have added light in the midst of all of the darkness of 2020–a year dominated by a global pandemic, a divisive political campaign, an economic crisis, nation-wide racial justice uprisings, and continued assaults on immigrant rights. On the Hannukah menorah, there is one particular "helper candle" called the shamash which we use to light the other candles. The shamash shares its fire with the others so that the collective light shines brightly and lights up the room.
An organization called Proyecto Faro, or Project Lighthouse, has been a shamash candle for immigrant communities in Rockland County ever since its formation following the 2016 presidential election and an escalation of anti-immigrant rhetoric, sentiment, and policy. Rosario "Charo" Ureña founded the group to act as a beacon in the middle of the storm. In the form of community organizing, accompaniment, material support, empowerment, and hope, Proyecto Faro offers light and a safe shore to immigrants, many of whom, because they are undocumented and ineligible for programs and resources, need more support now than ever.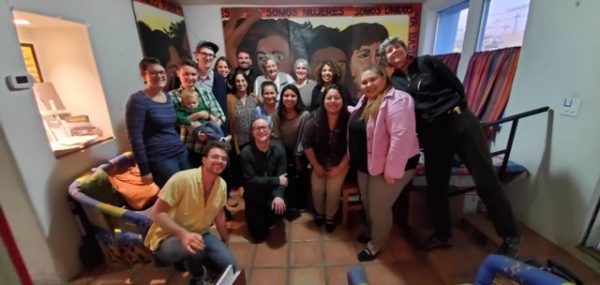 I first learned of Proyecto Faro (PF) in the fall of 2019 at the second meeting of Rockland Jews for Immigrant Justice (RJIJ). RJIJ came together to serve as allies to our immigrant neighbors and mobilize the Jewish community in support of just, humane immigration policies. RJIJ decided to partner with Proyecto Faro to help cast a wider net of support for families impacted by the detention or deportation of a loved one and policies that deprive immigrants of basic necessities.
Inspired by Keep Tucson Together's (KTT) model, PF had been building a legal clinic since 2018 to empower immigrants to become more proactive in their own cases and apply what they have learned to help others. In January of 2020, PF took a second delegation of attorneys and activists to Arizona, which I joined, to learn from KTT's lawyers and volunteers and observe their clinic. We also met with local activists and religious groups and saw, firsthand, the heartbreaking situation along the Mexican border that runs through the Sonoran Desert. This trip ignited our commitment to strengthen PF's legal clinic in Rockland.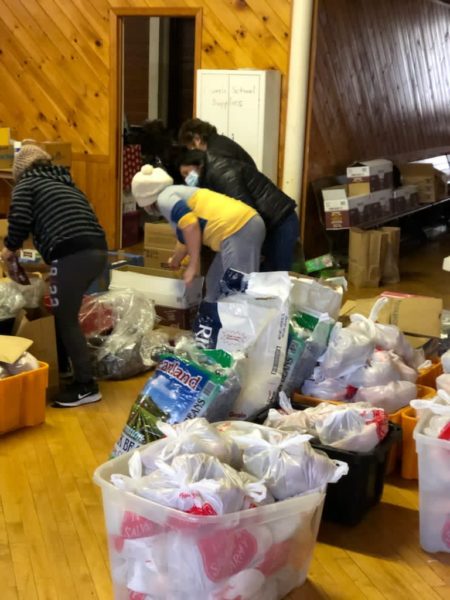 We began improving the legal clinic. However, when the pandemic arrived in March, we quickly had to move it to Zoom. Our immigrant neighbors, comprising a huge proportion of essential workers, have been hit hard by Covid-19. In addition to healthcare challenges and many losses, families have lost their incomes overnight, with loss of housing and food insecurity soon following. Proyecto Faro responded by initiating a mutual aid food relief effort. For months, the Salvation Army provided PF with significant food donations, and dozens of PF's volunteers unloaded trucks and distributed food to immigrant families. At the height of the pandemic, PF was providing a weekly box of fresh and non-perishable staples to about 200 families.
When Salvation Army's supply returned to pre-pandemic levels at the end of the summer, RJIJ mobilized our networks in the Jewish community to help fill the gaps. We applied for and received grants for PF's food program from the Religious Action Center of Reform Judaism and Cornell Cooperative Extension's Program to Aid the Hungry. Guided by congregants in RJIJ, Beth Am Temple in Pearl River, Congregation Sons of Israel in Nyack, The Reform Temple of Rockland in Upper Nyack, and Temple Beth Sholom in New City organized food drives and fundraisers as well. RJIJ secured donations of thousands of pounds of healthy staples from a food company, and hundreds of pounds of fresh produce from Clarkstown Town Supervisor George Hoehmann, via a USDA grant.  RJIJ members also helped arrange food drives by the Rockland section of the National Council of Jewish Women and Girl Scouts of the Little Tor/Woodglen Service Unit 413, who collected beans and rice.
In a time of terrible darkness and need, a sense of common purpose, compassion, and community action was sparked—like a shamash igniting candles across the county, whose light joined and amplified Proyecto Faro's. This unity and empathy is allowing our immigrant neighbors to see there are many who care what happens to them and to their families. This work has also given me hope. My family and I have met many new people and my sons, who have participated in PF food distribution, see how easy and uplifting it is to show up for our neighbors. PF and RJIJ all have been heartened and energized by the tremendous spirit of cooperation of diverse allies across the county. A lighthouse makes a path through darkness for everyone.
And still, we know our resources are being depleted rapidly as conditions deteriorate with the second wave of Covid-19 and renewed restrictions on industries many immigrants rely on for work. The storm is far from over. Those of us blessed with the security of a roof over our heads, access to food, and a steady paycheck are needed as a beacon. When we share our resources and work together, we can help light the way for our immigrant neighbors and transform Rockland County into a community in which all people can live without fear or anxiety.
To learn more about Proyecto Faro's work, please go to proyectofarorockland.org. To learn more about RJIJ, please go to facebook.com/RocklandJews4Justice.