Nyack "Fan Card" Gets You the Best Local Shopping Discounts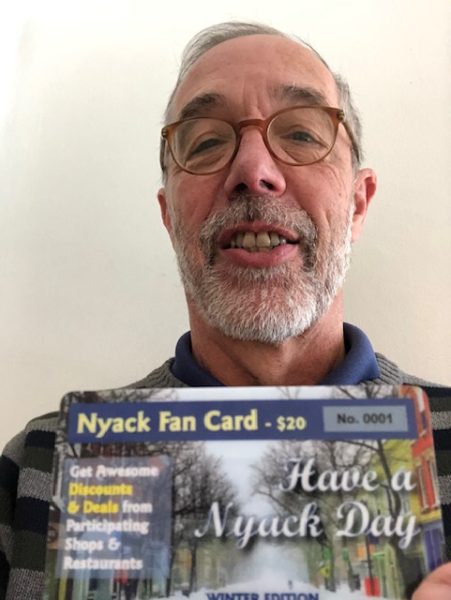 As 2020 comes to a close, the local businesses that continue to line Main Street and Broadway are, above all else, grateful to still be standing. Not all businesses were so lucky; throughout this pandemic-dominated year, residents have mourned the loss of many local favorites. To say it's been a tough year is an understatement.
But Nyack has a new initiative to help make next year a little less tough on the local businesses we all know and love. It's called the Nyack Fan Card, and the idea behind it is simple: For $20, you get a shopping card (purchasable online, or at 15 participating establishments listed below) that gives you significant discounts at participating shops and restaurants–savings well beyond the $20 cost of the card.
Participating businesses:
Abigail Rose and Lily Too, 71 South Broadway
Archive Home, 79.5 South Broadway
Art Café, 65 South Broadway
Cottage Creek Gardens, 161 Main Street
Crystals on the Rocks, 11 South Broadway
DPNB Pasta & Provisions, 21 North Broadway
Gena Lisa Lingerie, 17 North Broadway
Hickory Dickory Dock, 43 South Broadway
Hudson Market on Main, 5 North Broadway
Maria Luisa Boutique, 77 South Broaday
Old Village Inne, 97 Main Street
The Quilt Tree, 9 South Broadway
Salonnèire Coffee Bar, 79 South Broadway
Somos Jewelers, 78 South Broadway
Strawberry Place, 72 South Broadway
The Fan Card is a perfect stocking stuffer, belated Hanukkah present, or way to treat yourself–making future shopping more affordable. But it's also a great way to support your local community.
"The Fan Card is a trifecta for Nyack–truly a triple win," said Mayor Don Hammond. "First, customers get great discounts at 15 Nyack establishments–a value well exceeding the cost of the card. Second, participating establishments get part of the card purchase fee as direct revenue, plus add-on business attracted by the card discounts. Third, as a topper, part of the proceeds of the card sales benefit all businesses in Nyack by helping fund broad-based advertising for the village, produced by Visit Nyack, Inc., the village's non-profit marketing organization."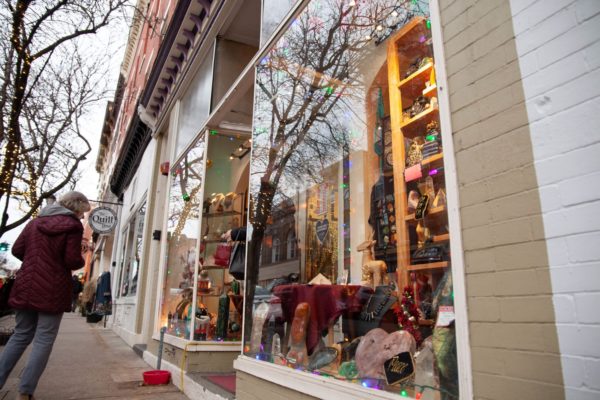 The cards go live on January 1, 2021 and remain valid until March 31, 2021. Beginning in April, the winter Fan Card will be replaced by a spring card, bringing in a new group of participating establishments and new deals for savvy shoppers and diners.
"The Fan Card is a mini passport to the village," said Visit Nyack's Thomas Schneck. "It's a way to begin exploring Nyack's Winter Wanderland–sidewalk shopping and winter markets, hearty food and hot drinks, festive lights, the warmth of fire pits, and the joy of beautiful music–all with a backdrop of breathtaking views and access to the Hudson River. The Fan Card gives people a fun–and valuable–way to start navigating."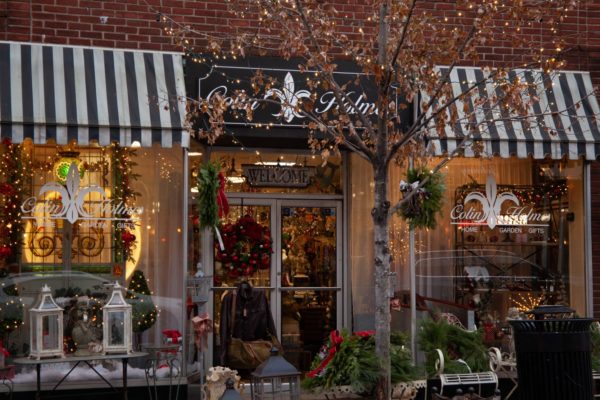 Winter Wanderland is a continuation of Nyack's Safe Haven activities that began last spring with street closures for outdoor shopping and dining during the warm Hudson Valley nights. Nyack's Wanderland is open now and runs on Saturdays and Sundays through February 28. Parking is free in Nyack's municipal lots every Saturday through December 19, and every Sunday year-round throughout the village. Masks and social distancing are required at all times.
Visitors can view Visit Nyack's directory of retail shops here. Find a list of restaurants here: Restaurants! And find an updated list of events here: Holiday Fun events here!
Please order your Nyack Fan Card online here!
For any Nyack Fan Card order processing questions, please contact Caroline Scimone (caroline@visitnyack.org).
Here's a summary of Nyack's safety protocols:
Masks are mandatory at all times throughout the village–indoors and outdoors when not eating or drinking–and must be worn properly, covering mouth and nose. In many establishments, masks are offered to patrons who arrive without face coverings.
Social distancing is also required, with signage, clear markings on outdoor pavements and sidewalks, as well as inside many of Nyack's shops and restaurants where feasible.
Patrons are reminded to maintain a distance of at least 6 ft between themselves and anyone who is not a member of their household or "pod."
Plexiglass barriers are installed where appropriate.
Capacity limitations and NY State Liquor Authority regulations are monitored and enforced.