It's been a scary year — there's insufficient space here to count the ways. And why would we want to re-live all of that on Christmas Day?
But perhaps, we can raise a smile with a flashback cartoon from local illustrator Jeremy Fuscado. His 2013 drawing shows how a SIRI homograph misspelling can inspire a slasher movie theme.
Enjoy. But you had better watch out, anyway.
Merry Christmas!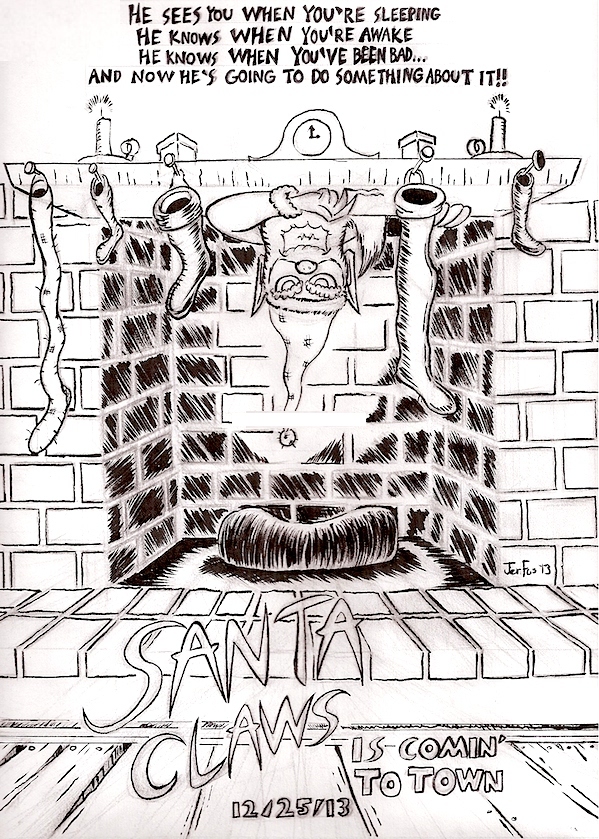 Nyack College graduate Jeremy Fuscaldo is a passionate New Jersey based character designer, storyboard artist, and comic artist. His work has been exhibited at Keystone Comic Con and East Coast Comic Con and other venues. Learn more about Jeremy and his work at JeremyFuscaldo.com.
"Santa Claws," ©2013 Jeremy Fuscaldo.
---