by Mike Hays
The show must go on–even during a pandemic. That includes Coupé Theater Studio's Rockland Youth Dance Ensemble (RYDE), which found a way to perform The Nutcracker this holiday season amid the COVID pandemic. Rockland parents, teachers, artists, and dancers coupled with a magical set at Shadowcliff, one of Upper Nyack's most famous estates, to enable a production guaranteed to bring tears of joy to Rocklanders of all ages.
Coming off their celebratory 40th annual Nutcracker performance in 2019, Diane and Alison Frankel, founders and leaders of Coupé, kept hearing, "Oh, it's a shame, you won't be able to do the Nutcracker this year." Just before rehearsals would normally start, they turned to each other and said, "Yes, we can. We can make a movie of The Nutcracker." The story of how they pivoted from a live show to a recorded performance (complete with COVID protocols) is a testament to the commitment and ability of the young artists behind it.
"I'm thrilled that the children are getting this opportunity," Diane Frankel says. "The parents really stepped up more than ever. People have worked hours to get to this point."
One Good Turn After Another
John Carolos Lefkowitz who plays Drosselmeyer and the Rat King just before performing.How would a dance school make a movie of The Nutcracker? Allison Frankel asked for advice from her friend, Marta Renzi, an award-winning Upper Nyack choreographer and dance filmmaker. Renzi has been making dance movies since 1981, most recently the 2017 feature length Her Magnus Opus, set on an Upper Nyack estate.
Renzi, whose son, Amos, once attended Coupe and where she choreographed dances in the past, agreed to direct. Renzi made contact with the owners of Shadowcliff and its real estate agent. Shadowcliff was empty and offered multiple indoor venues in which to perform Act I (with plenty of room for social distancing). The rest of the production crew fell into place, including adding Julie Schwartz, a NY television graphic artist, as producer; Charlene Yan as costumer; and a professional lighting crew and gaffer from The Marvelous Mrs. Maisel.
Shadowcliff
The estate at 521 N. Broadway has a long history connected with the arts and human rights. Shadowcliff was built in 1921 by twice-widowed Eleanor Manville Ford, an accomplished concert pianist and artist on a 1.7-acre tract at 521 N. Broadway overlooking the Hudson River. Mostly hidden behind a brick wall, the 3-story neo-classical building has a circular front drive with a portico, a 3-story sunroom on the south side, a huge, free-standing grand staircase with bay windows, 20 bedrooms, 9 bathrooms, and innumerable fireplaces. It was the scene of many social occasions as Eleanor Manville Ford frequently hosted the Rockland Garden Club. Ford died in 1949.
In 1957, Shadowcliff was acquired by the Fellowship of Reconciliation (FOR). Founded in the US in 1915 by Jane Addams and others opposed to WWI, FOR claims to be the largest organization in the US devoted to peace and justice, advocating non-violent resolution to conflicts. The ACLU grew out of FOR's conscientious objector program.
In 2017, FOR no longer needed as much space and Riverspace went on the market. It was acquired by 2 artists with the intention of converting Riverspace back into a single-family home. Now Riverspace is back on the market.
Coupé Theater Studio
Diane Coupé Frankel, a performer and trained dance instructor, founded Coupé Theater Studio in 1970. Frankel was born in England into a family of dance instructors. She attended the Arts Educational School at Tring Park and later, upon graduation, became a teacher there. When offered a chance to perform in America, she took it. She went on to perform in 12 Broadway musicals, including being on the same stage with Barbara Streisand in Funny Girl and Angela Lansbury in Mame. She met and married Bob Frankel, moved to West Nyack, and started Coupé in their basement. With her background as a dancer and teacher, Coupé Theater Studio became an instant hit and soon moved to larger quarters in Nanuet. The school now has 7 teaching studios. RYDE was created in 1983 as a non-profit organization to give dancers the chance to discover performance and arts education. Her teaching has touched thousands of Rockland families over the years.
Alison Lister Frankel was also born in England to artistic parents. She has been involved in dance from an early age as a performer, choreographer, and teacher. She has been the Associate Artistic Director at Coupe since the early aughts. In 2000, she won the Rockland County Executive's Arts Award in Arts Education.
Alison and Diane Frankel have each been named as New York State Visionary Dance Educators by the NYSSA (New York State Summer School of the Arts) Modern Dance School.
Pulling It Together
In July, the Frankels contacted the Rockland Community College Theater, where they previously performed The Nutcracker, thinking perhaps they could reconfigure the audience seating. It was not open. All along, Alison had dreamed of performing The Nutcracker in one of Nyack's mansions. That's when Marta Renzi came into the equation. Through a chain of contacts, the crew got in touch with the owner and the real estate agent and they agreed to offer up the empty estate house. As Diane Frankel said, "It was meant to be."
Adding Renzi as director provided the needed dance film expertise. Producer Julie Schwartz joined the crew, bringing organizational expertise. Coupe teachers, film, and lighting crews were assembled. Working committees were set up, adding parents into the equation for sewing and marketing. Specific locations such as the dramatic stairwell, the library, and living room were identified as sets. Rooms were populated with period furniture borrowed from parents. Ushers from previous performances became the security crew.
The pieces were assembled, dates were set. The youthful dancers, most importantly, were more than eager to perform.
Coping with COVID Risk
The various committees met to discuss how to make rehearsals and the performance safe. Everyone in the production was tested and cleared. Crew members were masked at all times. During rehearsals, dancers wore masks and maintained social distance. At the last minute before filming, masks were removed, and stored in a separate bag labeled with each dancer's name. Boys and girls dance together, and lace gloves were used to eliminate contact. Since multiple children performed in the same role in the production, multiple costumes were made to ensure each dancer had their own.
The choreography of the performance was also changed. The Frankels studied videos of previous performances to see how they could minimize contact and maintain distance while still keeping the performance true to the original. The ballet normally has 16 dancers; for the film performance, only 8 dancers were used.
Lighting was strung every day for the evening shootings. Many of the crew members came after a full day of work somewhere else. The dancers were all ready to take off their marks and perform segments for the camera. Every day, Renzi and Diane reviewed the previous day's takes and readied that evening's performance. It was controlled chaos that included heat generators and outdoor sanitary facilities. The energy every night in the estate crackled.
When Can We See It?
Act I filming was completed in a week due to the extraordinary efforts of volunteers. Act II was filmed in the studios.  The movie will start streaming on New Year's Eve (afternoon). The cost for renting the move is $20. For details go to  rocklandyouthdanceensemble.org
While the community benefits from bringing together local artists, parents, and media professionals in a unique way, the greatest benefit of the 2020 Nutcracker is to the youth who get a chance to perform together in a year in which their opportunities have been so diminished. "It's been great for them because their life has changed so much," Frankel says. "It's part of the life they are used to and can enjoy. It's been a blessing for them."
See Also:
Michael Hays is a 30-year resident of the Nyacks. Hays grew up the son of a professor and nurse in Champaign, Illinois. He has recently retired from a long career in educational publishing with Prentice-Hall and McGraw-Hill. Hays is an avid cyclist, amateur historian and photographer, gardener, and dog walker. He has enjoyed more years than he cares to count with his beautiful companion, Bernie Richey. You can follow him on Instagram as UpperNyackMike.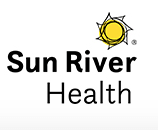 Nyack People & Places, a weekly series that features photos and profiles of citizens and scenes near Nyack, NY, is brought to you by
Sun River Health
and 
Weld Realty