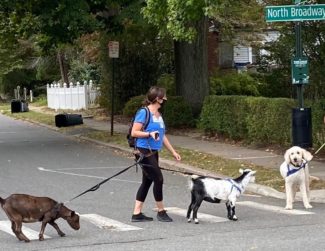 Two residents of Upper Nyack's Summit School got a shout out from NYS Governor Andrew Cuomo in his Dec 4 NYS Coronavirus Update email. If you regularly walk around town, you've probably seen them from a distance and wondered about the story is about those funny looking dogs. Scout and Sawyer are most certainly not dogs, as the governor explains: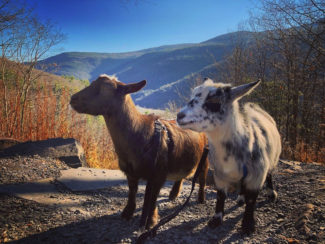 Tonight's "Deep Breath Moment:" When Nyack resident Anna Solveig Sicari visited her parents recently, she brought along some unusual guests with her—two Nigerian dwarf goats named Sawyer and Scout. Sicari works at a therapeutic boarding school in Rockland County and oversees the school's animal care program. Over the holiday weekend, she treated the goats to some spectacular New York hiking—taking them to the Pinnacle overlooking Lake George and around trails in the Catskills. We hope they enjoyed the view!
Nyack News And Views reached out to Scout and Sawyer to get a reaction to their gubernatorial recognition. Despite their reputation as "nay-sayers," they modestly replied. "Thank you for the shout out Governor Cuomo. We sure did enjoy the view!"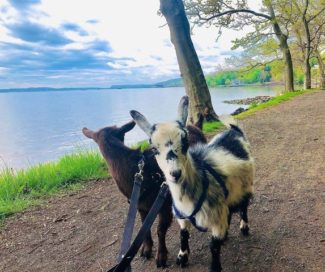 As Others See Us is an occasional feature that publishes what media outside of Nyack say about the people and places in the Lower Hudson Valley.