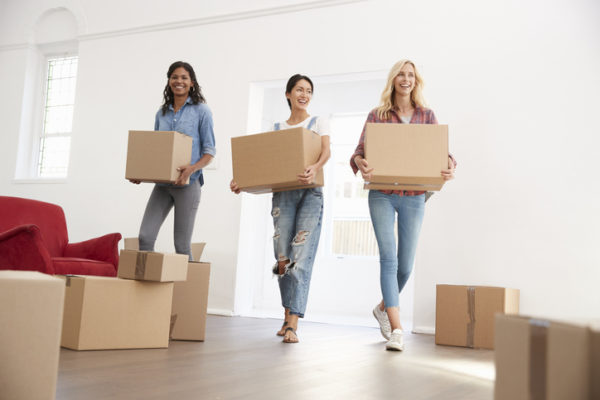 by Daniela Gonzalez
Freedom! Moving out on your own brings independence, flexibility, and responsibility. Renting your own place has some great benefits, and having a roommate to share the bills and popcorn as you watch movies together can be sweet. Co-living can help you save money on rent and utilities, and when you get along with your roommate, you have a friend to spend time with. To succeed, though, you and your roommate need to be patient, willing to compromise, and empathetic with one another. Here is some advice on finding a great apartment and finding someone to share it with.
Finding an Apartment
When you've decided to start looking for an apartment, do a little homework first. Look at the neighborhoods and find ones that don't involve a long commute to your job. You may also want to look at rental houses. Depending on the community, you might be able to find a house that costs less to rent than an apartment. 
Figure out what your budget is. Remember to add up all costs associated with renting, including utilities, rental insurance, and incidentals. Budget the cost of furnishing the apartment, too, if you're just starting out or starting over very few furnishings. Don't spend more than you can afford.
Live Alone or with a Roommate?
One of the very first things you'll need to decide is whether you'll be living alone or with a roommate. Make a list of the advantages and disadvantages of having a roommate. Advantages might include having companionship and offsetting costs. Negatives might be that your roommate turns out to be a slob, is too loud, or hates your music. You'll have to make decisions: Is more money in your bank account from sharing expenses worth the loss of privacy?
How to Find a Roommate
If you've decided you want or need a roommate, you can go the traditional route and run an ad in the paper. Or, you can advertise on social media. Some people find success posting it on their own Facebook page. Sometimes a friend will have a friend looking for a place so you can find out some background information on that person. There are lots of online sources to find a roommate. Some of them are Craigslist, Cirtru, ROOM8, RentHoop,  RoomieMatch, Roomster, PadMapper, Rainbow Roommate and Roommates.com. Finding a roommate can be fast and easy, or it can take a bit of effort. Take your time because you'll be living with this person for up to a year or more, depending on the lease length.
Questions to Ask Potential Roommates
When you find co-living candidates, write some questions down before meeting them. You'll pretty much be interviewing them. Some possible questions:
What is your sleep schedule like? 

How quiet do you like your living space?

What is your communication style?

Do you have any pets?

How often do you have friends over?

How do you feel about overnight guests?

What are your expectations of cleanliness? How neat are you?

What are your expectations of privacy?

Do you already have furnishings?

What is your lifestyle like?

Do you smoke?

Do you have any food or pet allergies?

What's your biggest pet peeve?

What is your idea of an ideal weekend/weekday?

Do you have a job? Day or night shift?

How much do you have budgeted to spend on apartment rent/utilities?
Ask the potential roommate financial questions as well, including how they plan to pay their cut of the rent. 
House Rules and Chores
While you are searching for a suitable roommate, during the interviewing process, let them know what your expectations are, and remember that the roommate will need to be patient with you, too. There are no perfect roommates, you included.
Before a roommate moves in, have a sit-down and, working together, write a set of house rules. This requires good communication and compromise and will give you a good idea of how compatible you will be with your potential roomie. Find common goals.
Be fair, be willing to compromise, treat your new roommate with respect, and expect the same. Most issues and disagreements can be resolved with honest conversation and understanding.
Kitchen Sharing and Cleaning
The kitchen can be a hotspot, so to speak, for disagreements among roommates. Some people are naturally neat, and others are not. Some wash dishes and some pretend not to see them piling up.
Consider having kitchen and food-sharing rules. Some roommates are generous when it comes to food-sharing and food-buying, while others have specific expectations and do not care to share. If you don't want to lose the last slice of your leftover birthday cheesecake, make expectations clear.
Write rules (that all agree to) about washing dishes, mopping floors, keeping the table and countertops clear, and other chores and ways to be considerate of the others.
This article was excerpted from a piece originally published at porch.com.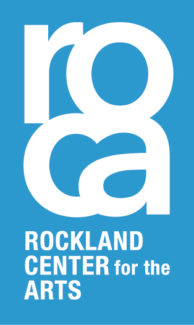 The weekly Weekender Recommendations is brought to you by Rockland Center for the Arts.
To get the Weekender Recommendations delivered to your mailbox auto-magically every Friday morning, add your name to our mail list. Visit our online sign-up sheet to subscribe.