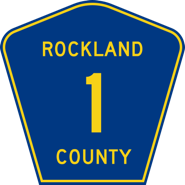 Mondaire Jones (D), Bill Weber (R) and Mike Lawler (R) are leading their respective races for US Congress, the New York Senate and Assembly. In South Nyack, challengers Mike Hogan and Jeffrey Hirsch have unseated two long time incumbents on the village board.
President Donald Trump (R) bested former Vice President Joe Biden (D) as Rockland County's preferred candidate for US President, 55% to 44%.  New York State went for Biden giving the Democrat 55% of all votes cast in the Empire State.
In the contest to replace retiring Congresswoman Nita Lowey, Mondaire Jones edged out Republican Maureen McArdle Schulman, 47% to 44%. The historic victory by the 33-year old Spring Valley resident makes Jones one of two openly gay black men in Congress.
Republican Bill Weber is leading in the race to succeed Democrat David Carclucci representing Rockland County and Ossining in New York's 38th Senatorial District. Weber leads with 54% of the vote, eclipsing Nyack Village Trustee Elijah Reichlin-Melnick's (D) 46%. The Democrat says he can still win as he expects the untallied absentee ballots will give him an edge. "There are nearly 40,000 outstanding absentee ballots, and Democratic absentee ballots outnumber Republican ones by more than 3-to-1, which should be more than enough to secure a win when these votes are counted," says Reichlin-Melnick.
Orangetown Deputy Supervisor Mike Lawler (R) crushed long term incumbent Ellen Jaffee (D) 58% to 42% in the race for the 97th NYS Assembly District, representing Nyack and Orangetown.
South Nyack voters voiced their displeasure with the leadership of their village board ousting two multi-term incumbent trustees, Andrew Goodwillie and Alain Leinbach. Michael Hogan (39%) and Jeffrey Hirsch (38%) will be sworn in as new village board members, but they may not get to keep their new jobs for very long. On December 17, South Nyack residents will vote yea or nay on whether to dissolve their village.
There were 116,492 ballots cast in Rockland County, representing 57% of active registered voters.
Source: Rockland County Board of Elections Unofficial Results with 100% of all districts counted, 11/3/2020 11:50p