by Mike Hays
Weary from 4 long days of train rides from California, Capt. Ray Hays of Champaign, IL was ready for a change. Hays knew he was shipping out soon. His only experience on his first visit to the east coast was an overnight in wooden barracks and a miles-long march to a long pier where he boarded a troop ship bound for Glasgow. He remembers leaving the port of New York darkened to avoid German submarines. It was a March 1, 1944, and the allies were on the move.
It wasn't until 50 years later while walking on Piermont Pier with his son and seeing the Camp Shanks plaque that it all came back to him: the chilly miles-long march to the pier; the moment when his foot hit the gangplank with the grim awareness he was leaving his career, family and country behind; crossing a storm-driven Atlantic Ocean in which he was one of the few not to be seasick; and the eerie, temporary camaraderie of soldiers bound for the unknown. Thanks to courageous veterans like Hays, the world changed for the better. So it is fitting that on Veterans Day that we remember how our country sacrificed to bring peace.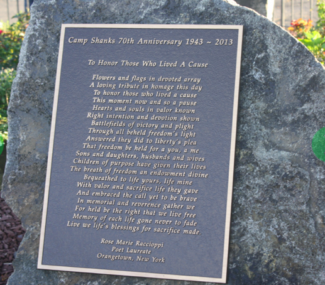 Ray and Sally
Ray Leroy Hays was born December 6, 1919 in Salem, a small southern Illinois town. He was the son of Elijah, a teacher and Baptist minister, and Rose. When he attended the University of Illinois in the late 1930s, he became the first in his family to attend college. Like many students of his time, he worked his way through school and signed up for ROTC (Reserve Officer's Training Corps).
In his senior year, he was introduced to a farm girl who grew up just east of Champaign. Her name was Clara Alice Foster, but she went by Sally. She went to a one-room school growing up, and was the first in her family to continue schooling beyond high school, eventually graduating from nursing school. She and Ray hit it off at once, and they spent what time they could together in moments between school, work, and 10p nursing-school curfews during the week.
The Road to War
Hays graduated in June 1941, and shipped off to Fort Sill, Oklahoma in July. Pearl Harbor was bombed just a few months later, and Ray and Sally decided to get married. When Ray had a few days leave, they drove to Missouri to perform the service, as Illinois required blood tests that took several days to complete. They were married on January 21, 1942. They lived in rental housing at Fort Sill without much money but they had each other.
Hays was transferred to Ft. Smith in Arkansas and then to Blythe, California in the Mojave Desert for overseas training with Patton's 6th Armored Division. In the fall of 1942, Sally drove to California and joined him in Palm Springs. She then moved with him, in January, 1943, to Camp Cooke, California, near what is now the Vandenberg Air Base. They lived in Santa Maria for nearly a year where a daughter, Patricia Ann, was born.
Ray was called for European duty in February and headed east by train. Sally drove back to Illinois with her baby. Like many others in wartime, the 2 young people who had not traveled much, suddenly were moving all over the place. These sorts of sacrifices are little remembered: leaving home during WWII, the grit that is required for a new mother to drive cross country unsure of what was to happen next. Courage at home matched courage at war.
Capt. Hays in Europe
Arriving in Glasgow, Hays was shipped to Shipton-under-Wychwood, west of Oxford. He interviewed and won a position in London at the Supreme Headquarters of the Allied Expedition Forces (SHAEF.) On his first day in the war room, he was given a thick folder about the invasion of Europe, and he was told to learn everything in it. Hays' career in combat was over before it started.
SHAEF command headquarters followed behind the advancing troops. After D-Day, headquarters moved to the coast of France, then to the historic Trianon Hotel in Versailles, just outside Paris. Reims and Frankfurt, Germany followed.
Hays was in charge of the map room. A single door was guarded by an armed MP. Huge, 20 x 30 ft. bombing and supply maps lined the walls. Hays updated the maps daily at 8:30a with new data, and then Eisenhower and other generals came in for briefings. Hays was in the war room when a worried Eisenhower learned of Hitler's great western push in the Battle of the Bulge.
WWII Armistice Signed in Hays' Map Room in Reims, France
Hays was in charge of the map room on the second floor of an elementary school in Reims, in northwestern France, toward the end of the war. The Nazi surrender occurred there on May 9, 1945. Hays had been told to get the room ready but he didn't know exactly when the surrender would occur. He slept on a cot in a small nearby room. Awakened at 1a, he was told they were coming. He madly finished setting everything up. Just after 2a, the unconditional surrender of Germany was signed by General Jodl for the Germans; William Bedell Smith for SHAEF; Ivan Susloparov for the Russians; and Francois Sevez for the French.
A Life Magazine photographer recorded the event. He used one of Hays' map ladders to take some of the photos. In one photo later printed in the May 21 issue (news traveled fast in those days), Hays appears in side-view arranging papers on the signing table. Back in America, Sally was living on a farm with her parents. Sally picked up the morning mail that had a copy of Life Magazine. She ran inside. "It's him," she told her parents. They couldn't imagine their son-in-law could possibly be in Life. For a long time they kept saying, "It's not him." Sally was always right.
Post-War, Turning the Map Room into a Museum
In Europe, Hays went on to one more headquarter office in Frankfurt. After 3 months, he was assigned to go back to Reims and reproduce the armistice room exactly as it was at the time, and so it remains to this day as the Museum of Surrender (Musee de la Reddition.) Hays returned home in September 1945, a retired Major with a bronze star and the MBE.
Ray and Sally went on to raise 3 other children, all sons, and remain for the rest of their lives in a home that had been built in 1952. Ray and Sally were known in their community as altruists and caregivers: They gave of their time to help others in need without complaint or concern for themselves. All of which is not surprising since they were 2 of the countless contributors from a generation of veterans that made a better and safer world in the 20th century.
See Also:
Photo credits: Hays family archive, Camp Shanks photo courtesy of the Nyack Library
Michael Hays is a 30-year resident of the Nyacks. He grew up the son of a professor and nurse in Champaign, Illinois. He has recently retired from a long career in educational publishing with Prentice-Hall and McGraw-Hill. Hays is an avid cyclist, amateur historian and photographer, gardener, and dog walker. He has enjoyed more years than he cares to count with his beautiful companion, Bernie Richey. You can follow him on Instagram as UpperNyackMike.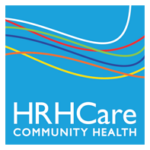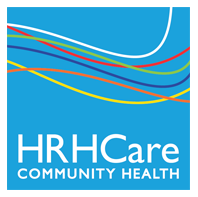 Nyack People & Places, a weekly series that features photos and profiles of citizens and scenes near Nyack, NY, is brought to you by
HRHCare
and 
Weld Realty
.