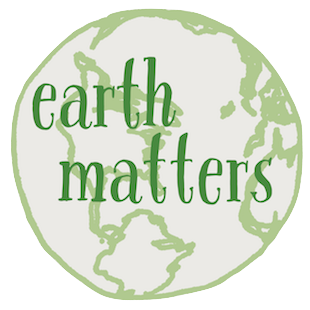 Earth Matters focuses on conservation, sustainability, recycling and healthy living. 
If Earth Matters to you, sign up for our mailing list and get the next installment delivered right to your inbox.
5 Tips to be a Conscious Consumer from Ryan Lewis, Founder and CEO of EarthHero
by Evie Toland
As we all search for the perfect holiday gift for our loved ones, there's an important question that most of us aren't accustomed to asking: Is this product sustainable? 
The past 200+ years of carefree consumerism have significantly contributed to climate change and massive ecological alterations, extinctions, and destruction. So it's important to consider the environmental impact of the things we buy–how a product was made, where the materials came from, how it was shipped, and where it will end up after it's thrown away. It may not seem like it, but the choices we make have the power to change our production and consumption culture for the better.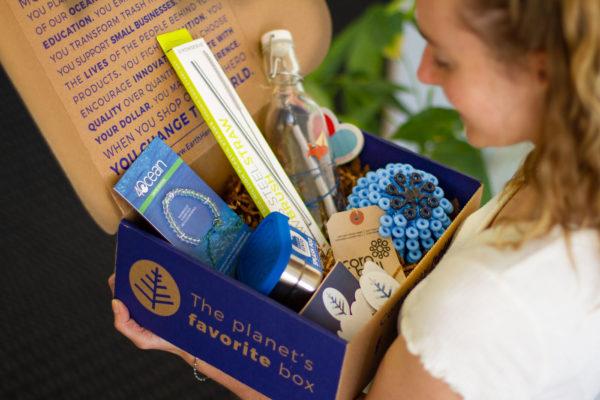 If you–as a producer or consumer–are reluctant to switch to a more sustainable mindset, the reason probably has to do with cost or convenience.  That's what led environmental entrepreneur Ryan Lewis to found the online shopping platform, EarthHero, in 2016. He wanted it to serve as a "one stop shop" for consumers to purchase products made by brands who make the Earth their top priority. In its detailed descriptions of products, the website explains why it classifies them as sustainable choices for consumers. Here, Lewis gives 5 simple tips on how to give the gift of sustainability this holiday season.
Replace Single-Use Items With Reusables
Reducing our waste piles has a huge impact on climate change mitigation, and making the switch to reusable items can be a painless process. Lewis said to focus first on replacing disposable single-use items, like paper towels, saran wrap, ziploc bags, plastic cutlery, or coffee cups, with reusable alternatives, many of which can be found on the EarthHero site. Those one-time use goods bought in mass during holidays, such as wrapping paper, bows, or ribbons, can also be replaced. "Use what you have on hand, and get creative!" Lewis said, suggesting newspapers or paper saved from previous years. And if you really love beautifully wrapped presents or you don't have any old papers on hand, EarthHero even sells nicely designed newspapers, printed with sustainable dyes. 
"You can give the gift of sustainability," Lewis said, where "you're not just giving a product, you're giving a product with a story. Hopefully, that will inspire people to do more of it and think more critically of their purchases in the future."
Get Curious!
All products have an environmental impact and a story that can be learned. "Is this product I'm giving or purchasing helping the planet, harming the planet, or is it neutral? There's an answer to that question," Lewis said, "and I encourage people, if they don't know the answer, to get curious." 
Knowing the materials that go into making a product is a great place to start. If products are made with natural, preferably regenerative, materials, then most of the production steps (i.e. extraction, manufacturing, distribution, use and disposal) automatically become less harmful to the environment. EarthHero uses "sustainability logos" on its website that tell the consumer whether the product was made using compostable, upcycled, recycled, natural, or sustainably harvested materials. There are many other websites and videos as well (see the end of this article for suggested links) dedicated to this research to relieve consumers of the time and energy needed to research which materials have negative impacts on the environment. 
But if you would like to do some of this research on your own, don't be daunted! There aren't that many materials out there that go into making products, so it isn't all that complicated to figure out which ones harm the planet. Lewis urges consumers to ask: "Is silicone bad? Is plastic bad? Is bamboo good?" And then, "once you understand that basic delineation of material input, and if you got the reusables covered, then that's all you really need to know to get started and be effective."

Be a Conscious Consumer
We live in a culture of overconsumption, especially during the holidays, and it's easy to find ourselves following the mainstream norm of buying more and more things. Though, the antidote to these indulgent shopping habits is simple: more awareness. "Think about what you really need and try not to buy anything you don't need," Lewis said. "If you can find it used or borrow it, even better." 
Once you narrow products down into those 2 categories of needs and wants, it becomes easier to identify which goods to skip on the next shopping trip, and which ones to find sustainable alternatives for. Lewis said that some of EarthHero's best sellers are everyday consumables that people will always need to buy, like toothpaste, dental floss, soaps, and shampoos. And that's a great place to start: replace those things you really need with sustainably sourced, reusable alternatives, while also continually asking yourself questions like, "What do I truly need? And what can I let go of?"
Have Fun With It!
Learning the story of your purchases can be an empowering, connective, and rewarding experience. "Once you start that process, in my observation, it takes a life of its own and it becomes a joyful progression," Lewis said. "You feel like you are part of something that matters, you realize there is a community of people that care as much as you do and are also on a similar journey."
There are dozens of social media influencers that have made it their life's work to educate people to make this process fun, enjoyable, and easy. "It's a journey," Lewis said, "and you don't have to pull an all-nighter studying this stuff to get there. Allow yourself to be playful with it."
Trust in the Power of the Conscious Consumer
Do consumers really have the power to change our current, exploitive system of product creation? "They already are," Lewis said. 
When Lewis founded EarthHero almost 5 years ago, it was fairly difficult to find brands that matched his sustainability criteria. Now, almost 1/3 of all the brands on the site are younger than EarthHero. The demand for sustainable products is changing the market. "There's a lot of innovation and entrepreneurship from suppliers and it's great to see," Lewis said. "They're coming online to meet market demand. This is a movement that's definitely growing." 
"We don't claim to be the answer to all the world's problems," he said, "but we like to think of ourselves as a trigger point since one of the ways in which we can protect the planet is to consume responsibly. It starts with one purchase at a time. If everyone woke up tomorrow and said I'm never going to buy a plastic bag again, that would be great. But in reality, it's going to be an evolution. And I think that evolution is already well under way."
Even if we did all cut out all plastic entirely, the damage to our environment will not be reversed without a greater consistent commitment. But, hopefully, on the way to becoming conscious consumers, we will create a culture of individuals, families, and corporations who care about our impact on the Earth. And that is what we desperately need: a culture that cares.
And while you're at it – check out these other great, conscious consumer sites!
Greater Giving: a blog list of Black-owned businesses
Buy From a Black Woman: an online directory of Black women-owned businesses.
We Buy Black: an online store listing products made by Black-owned businesses.
Good on You: an online directory of ethical and sustainable fashion brands.
TradeMade: a trade and barter app that matches you with someone who has the items and services you are looking for.
Agreeable (& Co.): a curated and data-driven site dedicated to conscious consumption.
DollarSpeak: an app that provides transparency around what political cause companies are spending their money on.
Ethical Consumer: a UK based not-for-profit, multi-stakeholder co-operative and online product guide providing social and environmental impact information on a wide variety of products.
Buy Me Once: an online platform that researches and sells products that are ethical, sustainable and created to last.
The Story of Stuff: a detailed Youtube video describing where our stuff comes from and where it goes.
Evie Toland is a farmer, naturalist, writer and outdoor educator who is passionate about sharing the beauty of the natural world with her community.