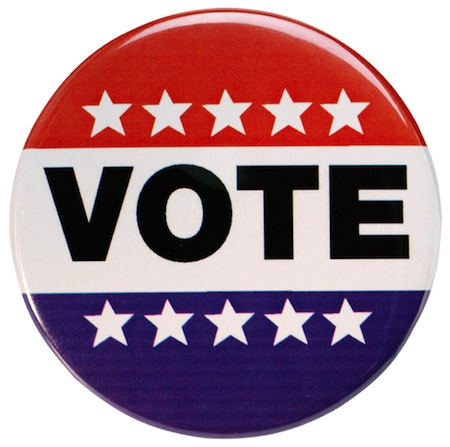 You've probably heard: There's a big election this year. And actually, although it may not seem that way, there's more than one!
On November 3, voters across the nation will take to the polls to decide who will be the next President of the United States, yes, but also to fill a range of smaller governmental positions. On the hyperlocal level, South Nyack will choose two Village Trustees. And on the state level, there are several heated races, including for District 97 Assembly (Ellen Jaffee, D, is squaring off against Mike Lawler, R); District 37 State Senate (Elijah Reichlin-Melnick, D, against Bill Weber, R); and District 17 Congress (a crowded field includes Democrat Mondaire Jones, Republican Maureen McArdle Schulman, Conservative Yehudis Gottesfeld,  SAM Michael I. Parietti, and ECL Joshua Eisen). (Here is the full list of local elections.)
In order to vote in any of these races, you must be registered to vote. And today is the deadline to register. Register here. But first, read the NYS guidelines for registering, copied below from the ny.gov website.
Exercise your right as an American citizen — register to vote. You can also use this online service to join a political party, change your party designation, or update your name and address on file with the Board of Elections.
To register to vote you must:
Be a United States citizen;
Be 18 years old by December 31 of the year in which you file this form (note: you must be 18 years old by the date of the general, primary or other election in which you want to vote);
Be a resident of this state and the county, city or village for at least 30 days before the election;
Not be in prison or on parole for a felony conviction (unless parolee pardoned or restored rights of citizenship);
Not be adjudged mentally incompetent by a court;
Not claim the right to vote elsewhere.
To register online, you will need:
NYS driver license, permit, or non-driver ID card
ZIP Code currently on record with the DMV
Social security number
If you do not put a DMV number or the last 4 digits of your social security number on the form, please fill out this form and attach a copy of an alternative form of ID before mailing in or dropping off to your County Board of Elections.
Completed applications are sent to local County or City Board of Elections for approval and processing which can take up to six weeks. The DMV does not approve or deny voter registration applications. Contact your County Board of Elections if you haven't gotten a response within six weeks.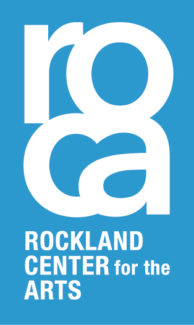 The weekly Weekender Recommendations is brought to you by Rockland Center for the Arts.
To get the Weekender Recommendations delivered to your mailbox auto-magically every Friday morning, add your name to our mail list. Visit our online sign-up sheet to subscribe.