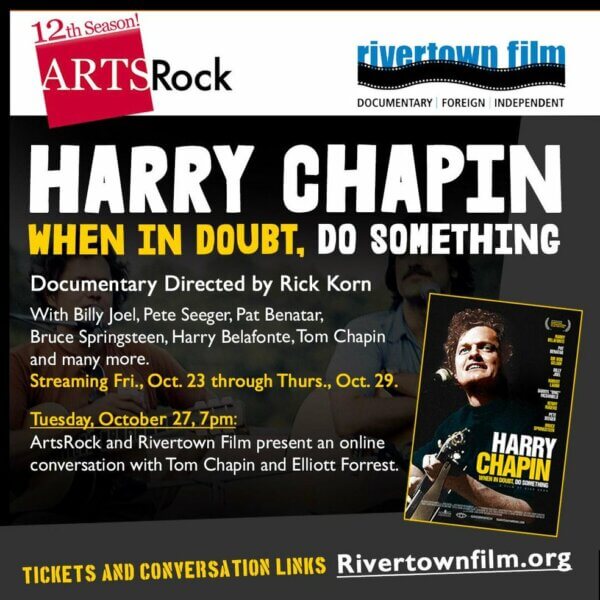 by Juliana Roth
"Something's burning somewhere. Does anybody care?" Harry Chapin asks in What Made America Famous? It was the fire, he writes in the next line, that made America famous.
As an artist who reached international fame, one adorned with all external signposts of material success, Chapin remained focused on the local, on what he could do for others. He could go anywhere, do anything, live wildly as a rockstar, but he chose to channel his energy into redirecting a nation's resources and attention. He chose to care. He founded WhyHunger, a nonprofit organization leading the movement to end hunger and advance the human right to nutritious food in the U.S. and around the world. His true dream revealed itself as using music and storytelling to change the world.
While Chapin's aim was to end world hunger and poverty, he saw these issues of access to resources through an intersectional lens. Hunger is also tied to discrimination and equity, and he championed racial equality and women's rights alongside his fight, inspiring and saving the lives of millions of people. He modeled the creative possibilities of an artist-activist, that protest takes many forms. Billy Joel, Pete Seeger, Pat Benatar, Bruce Springsteen, and Harry Belafonte speak to the impact Chapin had on how they imagine their platforms in Rick Korn's new documentary, Harry Chapin: When in Doubt, Do Something.
Rivertown Film Society and ArtsRock will stream the film from October 23 through October 29. Tickets are $9.99 and can be purchased here. On the order page you will be able to buy in advance and purchase tickets for others. A portion of the ticket income goes to WhyHunger and The Harry Chapin Foundation.
Tom Chapin will discuss his brother with ArtsRock Artistic Director Elliott Forrest and the film's director Rick Korn on Tuesday, October 27, via Zoom. Tom Chapin is a musician, entertainer, singer-songwriter, storyteller, and the younger brother of Harry Chapin. He has won Grammy Awards for 3 Best Spoken Word albums. He often appears at tribute concerts for his brother, along with many other members of his musical family. He, and The Chapin Sisters, will appear in ArtsRock's Songs of Protest 4 on April 24. He lives in Piermont, where his wife, Bonnie, owns a women's clothing boutique, Abigail Rose & Lily Too. It is named after their daughters, who help run the shop when they can, themselves busy as mothers and musicians in their own band, The Chapin Sisters.
Rick Korn is the founder of IPVE and is a film and TV producer, writer, and director who creates socially conscious documentaries. Rick has worked for and with some of the top entertainment and marketing companies in the world including IMG and HSN. He was co-founder of Television Production Partners an award winning branded entertainment company that was nominated for an Oscar for Hank Aaron Chasing the Dream. Elliott Forrest is a Peabody Award winning broadcaster and producer. He is currently heard on Classical 105.9FM WQXR and guest-hosts for Leonard Lopate and John Schaefer and on WNYC. He is the Artistic Director of ArtsRock.
"I went to sleep with the hope that made America famous. I had the kind of a dream that maybe they're still trying to teach in school," Chapin continues in the song, reaching at the end of it what that dream seemed to be for him: "Together, yes we can create a country better than the one we have made of this land, we have a choice to make each man who dares to dream, reaching out his hand a prophet or just a crazy goddamn dreamer of a fool."
Sadly, Harry Chapin died in a car crash on the Long Island Expressway on July 17th, 1981. One of the songs Chapin is most known for is "Cats in the Cradle," a story song about a man missing the life of his child, echoing with the gravity of a life cut short, of severed and strained connections. The speaker in the song lives a full life that Chapin never got to, learning a lesson that Chapin already seemed to know: what we do with our time matters. Don't be distracted by the obligations of work and capitalistic demands on time. Chapin ended many of his concerts with another hit, "Circle," in which he sings, "Our love is like a circle. Let's go 'round one more time." That seemed to be how he lived his life—aware of life's continuity. "I have this funny feeling that we'll all be together again."
And that is what this documentary feels like: a gathering, a return to a foolish belief in art's power to transform the world.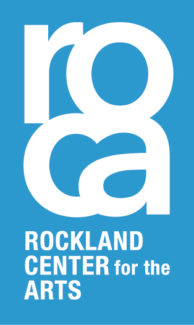 The weekly Weekender Recommendations is brought to you by Rockland Center for the Arts.
To get the Weekender Recommendations delivered to your mailbox auto-magically every Friday morning, add your name to our mail list. Visit our online sign-up sheet to subscribe.