On Nov 3, New York is holding its elections. You can currently vote through early voting or mail-in ballot. Polls are open from 6a to 9p. Visit the Rockland County Board of Elections to learn where to vote.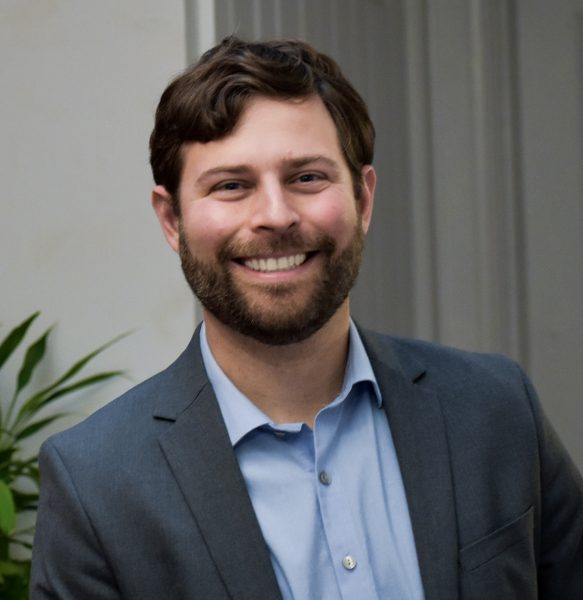 by Elijah Reichlin-Melnick
I love the Hudson Valley. Growing up in Nyack, I know the beauty and opportunity that Rockland and Westchester counties have to offer. Fresh air, clean water, safe neighborhoods, and an excellent education for our kids–these are some of the many reasons why families choose to make their homes here. Our communities represent the American dream to so many families. These are the values of the Hudson Valley, and that's what I'll fight for as our next State Senator.
Although Rockland and Westchester remain wonderful places to live, our region faces many challenges. Property taxes are some of the highest in the nation. Rents are rising rapidly, and healthcare costs are an enormous burden on many families. We're struggling to retain businesses. School districts like East Ramapo and Ossining aren't getting the education funding they deserve. Commuters in Rockland lack access to convenient mass transit. And now at a time when people are struggling more than they have in nearly a century because of a pandemic and the ensuing economic crisis–it is time that our representatives in state government do more to help residents of Rockland and Westchester. It's time to make New York not just a beautiful and prosperous place to live, but an affordable one, too. It's time to make New York work for everyone, not just the wealthy and the well-connected.
Voters elected a strong Democratic majority in the State Senate in 2018, and in 2019 we saw the results: a permanent property tax cap, landmark action on climate change and reproductive health, major steps to curb the price of prescription drugs, passage of the Child Victims Act, important gun safety reforms, decriminalization of marijuana, major election reforms, and more protections for LGBTQ New Yorkers. Now it's time to continue on the path of bold change and give the people of Rockland and Westchester the future they deserve by delivering on property tax reform, making healthcare affordable for all New Yorkers, getting the public health and economic crises caused by the COVID pandemic under control, and making mega-millionaires and billionaires finally pay their fair share for the services that we all benefit from and use. I've stood up to special interests even when I knew it would cost me votes, and in Albany I'll never back down from fighting for ALL the residents of our district.
I started my career as an elementary school teacher. I've worked in the private sector as a regional planner and researcher into government efficiency. I've served our community as a staffer to a Town Supervisor and to 2 members of Congress. I'm currently an elected Village Trustee in Nyack and have recently been working as Legislative Director for State Senator James Skoufis.
Now, I'm stepping up to serve the people of the 38th District in Clarkstown, Orangetown, Ossining, and Ramapo as our next State Senator, and fighting to make sure that New York works for everyone, not just the wealthy and well-connected.
Our campaign is broadly supported, with endorsements from over 100 current and former elected officials, candidates, community leaders, labor unions, and advocacy organizations. The endorsements include senior leaders like U.S. Senators Chuck Schumer and Kirsten Gillibrand, State Comptroller Tom DiNapoli, Congresswoman Nita Lowey, and Westchester County Executive George Latimer, plus dozens of other state and local elected officials. In addition, I have been endorsed by major labor unions and advocacy organizations including groups such as the NYS AFL-CIO, NYS United Teachers, 1199 SEIU, 32BJ SEIU, NYS Nurses Association, the Westchester/Putnam Building & Construction Trades, the NYS League of Conservation Voters, New Yorkers Against Gun Violence, Planned Parenthood Empire State, the Sierra Club, Equality New York, and Hudson Valley Stonewall Democrats. I encourage you to see the entire list at ElijahforSenate.com/endorsements.
State government can—and must—do more to help residents of Rockland and Westchester, and I am committed to leading that fight. I ask for your vote on November 3.