by Amy Alinkofsky
Rockland Center for the Arts (RoCA) is celebrating Women and the Women's Movement with 3 exhibitions currently on view. In partnership with SuffrageForward, there will be a free artist talk on Sun, Oct 18, 2020 at 2p with artist Cristina Biaggi, in which she'll discuss her historic installation, The WEB. The talk will take place in the Catherine Konner Sculpture Park. Space is limited and reservations are required. Masks and social distancing are also required.
The WEB
This exhibit represents the culmination of a period of intense activism–demonstrations, marches, actions, periods spent in women's encampments for peace and justice during the '70s and '80s. The WEB is an outdoor installation with a double sided black and white collage on cloth consisting of 15 panels connected by red rope (our collective blood), depicting women's political actions throughout the ages and throughout the world. In this talk, Cristina Biaggi will deeply describe her creative process, both technically and content-wise.
SuffrageForward's mission is not only to celebrate women's right to vote, but to empower women now and in the future, and to create awareness among all people of the strength and resiliency of girls and women.
To reserve a space for the artist talk, call (845) 358-0877 or visit www.rocklandartcenter.org. The outdoor exhibit is on view through Nov 15, 2020.
Last Call on 2 Indoor Exhibits
It is the last weekend to view two indoor exhibits which celebrate women artists and the Women's Movement. In order to adhere to social distance protocol, please make a scheduled reservation.
LOOK AT ME: Works by Kris Campbell
This exhibit is about seeing and being seen. It asks the viewer to go beyond judgement to become aware of what is seen and how something is seen while actively engaging in the experience of the outward—and inward—gaze.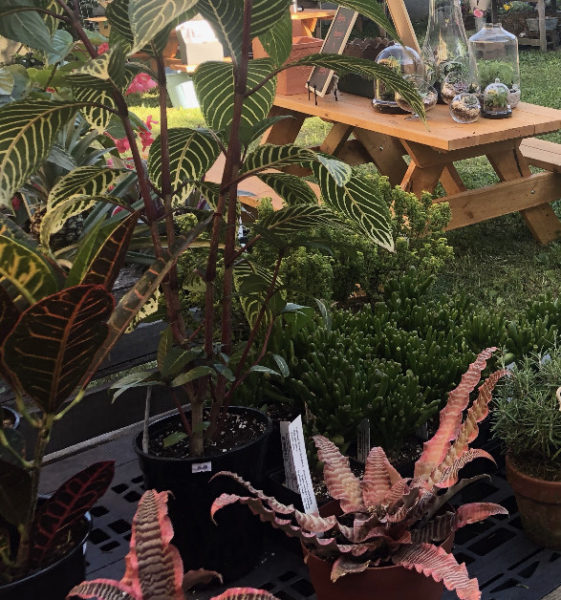 The Valley Cottage nursery Cottage Creek Gardens will be opening a retail storefront at 161 Main St. in Nyack this fall. Stop by their pop-up plant sale there on Saturday from 9a-2p for fall ornamentals, natives, edibles, houseplants, gifts, and more.
Kris Campbell creates meaningful visual experiences that connect to the soul, time, space, and the human experience. Campbell takes a delicate, nominal craft, and, using yarn on screen, assembles large works that take up space and demand to be seen. The consistent cross stitch throughout creates a smooth surface that highlights the color variation, evoking waves of light and molecular energy. In some places, the screen is left bare, allowing for a space beyond the surface of the work to be seen in the way a soul searches beyond the surface.
THE FEMININE PERCEPTION: Beauty and Nonsense
Leslie Fandrich tells stories of the feminine, using collage to draw connections to the boundaries of the female body and the ways in which women are viewed–or not viewed–in today's society and media. Working with a wide range of printed media, including maps, vintage newspapers, fabric patterns, old book pages, music sheets, advertising ephemera, and images of women appropriated from fashion, her works appear both modern and timeless.
Fictional tropes taken from movies and books often serve as her titles. Through them she explores the ways in which our visual language has provided a disservice to more than half the human population. Her intent is to question and transform the way women are respected in our culture and reflected in our media. Questions she asks are: What do women need to do to hold power? How do powerful women make others feel? How does feminism intersect with racism, gender roles, and other forms of oppression? How do women increase their value in a society that frequently de-values them?
Free to the general public, the gallery will be open by appointment only. To schedule a visit or for more information contact: Rockland Center for the Arts, 845-358-0877 or info@rocklandartcenter.org. Rockland Center for the Arts is located at 27 S Greenbush Rd., West Nyack, NY 10994. Gallery hours are:  Mon.-Fri. 10-4; Sat. 1-4p.
Rockland Center for the Arts is the oldest arts organization in Rockland County, presenting outstanding programming in the arts for over 70 years. RoCA is located at 27 South Greenbush Rd, West Nyack, NY 10994. For more information visit rocklandartcenter.org or call 845-358-0877.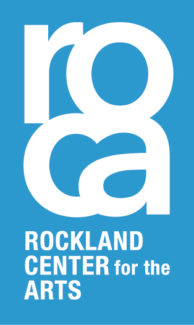 The weekly Weekender Recommendations is brought to you by Rockland Center for the Arts.
To get the Weekender Recommendations delivered to your mailbox auto-magically every Friday morning, add your name to our mail list. Visit our online sign-up sheet to subscribe.