by Ivanya L. Alpert and Michele Hamilton
This past week, we have seen a deluge of mailers from a Republican Assembly candidate for New York's 97th Assembly District which contain fear-mongering and blatant lies about our current Assemblywoman, Ellen Jaffee.
Let's set the record straight here.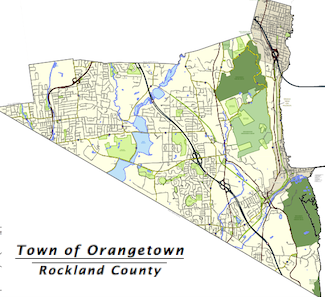 Throughout her service, Ellen has been a tireless advocate for children and working families. (Her opponent even acknowledged this in Wednesday's debate.) With regard to our schools, it was her East Ramapo Monitor Bill (A05355) that established a fiscal monitor for the East Ramapo Central School District. She continues to push for a monitor with veto power–a proposal that passed the Assembly last year. Contrary to her opponent's misrepresentations, Ellen did not vote to cut school funding. To the contrary, she is resisting the threatened 20% cut to education, which, in essence, is about Governor Cuomo calling out the Trump administration on its refusal to provide pandemic relief to the states.
Ellen consistently works to make Rockland affordable for working families and welcoming for small businesses. She fought to abolish the MTA payroll tax, and she succeeded in getting it repealed for 80% of our small businesses as well as for elementary and secondary schools. She has brought funding into our downtown areas to make our villages and hamlets more business-friendly. As a member of the Assembly's Economic Development Committee, Ellen has supported statewide incentives to keep and attract businesses in our communities.
Let's contrast this with her opponent. The Republican running against Ellen is a lobbyist for the gas and oil industry. He receives $7,500 a month to help the fossil fuel industry get more fracked gas and pipelines in NY and the Hudson Valley. Furthermore, he owns a political consulting firm that, in 2020 alone, was awarded over $2.4 million from the dark money pro-Trump super PAC, America First Action.
This last fact should ring some warning bells. And given that Ellen's opponent is doing paid work for a pro-Trump super PAC, it should come as no surprise that he promotes his own candidacy by using fear-mongering around the issue of public safety. Racial justice is clearly an issue that demands our nation's thoughtful attention. Ellen Jaffee is doing the hard work of listening to the people in the communities she represents, so as to enact law enforcement reforms that address systemic racism while keeping our communities safe. This is careful and important work that cannot be done in an atmosphere of promoting fear and division. But Ellen's opponent is doing just that: calling forth fearful images of crime running rampant in New York City to suggest that Ellen is "soft on crime." The real concern lies with the fact that Ellen's opponent does not see a need for racial reforms. In this Wednesday's debate, he stated outright that he does not believe systemic racism exists, that there are only "failed policies."
Republican operatives have been pouring money into his campaign. They aim to flip this long-held Democratic seat. There is so much at stake with this election. Do your research, and don't believe the propaganda being sent to your homes courtesy of the lobbyists and the outside dark money. Vote for Ellen Jaffee for Assembly, the leader with a proven track record of fighting for our families, our environment, our schools, and our community. This election is critical!
Ivanya L. Alpert from Piermont and South Nyack's Michele Hamilton both live in the 97th Assembly District which includes Orangetown and parts of the Town of Ramapo.
See also: