by Mike Hays
Clang! Crash! Slam! "OUCH!!"  That was the sound of the men working at the Historic Nyack Icehouse on Sunday mornings in 2000 loading 300-pond blocks of ice onto truck trailers. (I know because I was living across the street.)
The era of ice making that began in 1898 with a factory at 90 Clinton Ave. in South Nyack was near its end at the start of the millennium. Once dependent on pond ice, the Nyack Ice Company was among the first high-tech ice making factories to meet the booming demand for home delivery of ice. By the middle of the 20th century, demand had dropped and the business went into a long, slow decline. By 2003, the business was done. In 2008, the brick ice house and its small weigh station with a high-peaked roof were demolished. A home was built on the old site. Now, a historic marker along the Esposito Trail is the only evidence of a lost industry that once dwarfed this residential neighborhood.
Ice Was an Essential Service
Before electrical refrigeration, ice was a key component in American kitchens, especially in the summer months. The supply and delivery of ice, once a luxury, became available to all as new methods for ice harvesting allowed year-round delivery. Horse-drawn wagons would deliver ice directly to local homes. Nyack sat near one of the largest ice distributorships in America. The Knickerbocker Ice Company was world famous for its pure, mountain-spring ice harvested from Rockland Lake. Large ice houses that kept ice fresh year-round dotted the shores of Rockland Lake and an ice train was built to carry ice over the mountain to waiting barges bound for New York City.
The Nyack Ice Company
The Nyack Ice Company dates from at least the mid-1800s. In 1869, Isaac Lydecker acquired the company from James Smith along with 2 ice houses near the Nyack Ice Pond, located between Rt. 59 and High Street just west of Rt. 9W. At the time, one house was filled with ice from the Nyack Pond, and another was filled with ice from Rockland Lake. Transportation of ice from Rockland Lake to a local storehouse must have been a challenge. Lydecker went on to expand the ice pond in order to source more ice nearby.
By 1887, John N. Felter owned the Nyack Ice Company. He was sourcing ice from Garrabrant's pond on Mountainview Ave. and from another pond in Mount Moor (what's now West Nyack). Felter was in the business of harvesting and distributing ice, though he may never have owned Nyack Ice Pond itself.
Ice making was weather dependent. In some warm winters, such as 1900, there would be an ice drought. Felter made the move into manufacturing his own ice in 1898, building a large brick facility on an old rail spur and coal yard next to the main train tracks in South Nyack. Ice making was a new technology; for many years, Felton's company was the only ice making company between Jersey City and Newburgh. Felter used water pumped from a deep well to provide fresh, unpolluted water for ice making. Felton would deliver ice to homes using horse drawn wagons.
Nyack Ice & Coal Company
Near the end of Felton's tenure, coal was added to the mix. When Gilbert Crawford bought the business in 1921, it had greatly expanded its factory to 13,000 sq. ft. Crawford was a WWI vet and a Cornell engineering graduate who had worked as a refrigeration specialist for the U.S. Department of Agriculture and lived near the factory on Clinton Ave. An astute businessman who would serve 5 3-year terms as County Treasurer, Crawford built 7 large silos to store coal that could easily be loaded from the nearby train tracks. At some point, a metal fuel tank was installed underground for storing and delivery of fuel oil. But despite the advances, times were rapidly changing. Electrical home refrigerators and the use of oil as a heating source spelled the doom of the company.
The Nyack Ice House
In 1965, Don Liso bought the business. The coal silos were demolished around this time. Packaging ice cubes into carry-out plastic bags became a new product line. Customers could buy ice on-site either during regular business hours or from an on-site coin kiosk. Milk was added to the mix for a period of time. Every summer, journalists would show up on the hottest days to do an article about the cool ice house. But consumer interest was fading fast.
The last owner, Stephen Capuano, bought the business in 1988. Business continued to slow down with packaged ice cubes and the occasional orders for block ice for grocery stores, boaters, and ice sculptors. In 2000, magician David Blaine bought blocks of ice for his stunt in which he hung above Times Square encased in ice. Alas, the business model was not sustainable. Capuano was selling only 5,000 blocks per year, about 5% of total capacity.
A Romantic Business?
We wax poetic about bygone things like covered bridges and ice houses. But ice making is a difficult business. Toes and fingers were often damaged by the large chunks of ice. Every few years, a worker's compensation for injury story would appear in the newspaper.
The brick factory was near the train, so close in fact that one-time South Nyack resident Tom Hackett remembers sitting in the cool window frame waiting for the train to pass and stir the air. The proximity of the building to the train and the Franklin/Clinton intersection meant that a number of cars were struck by trains due to poor sight lines. Eventually around WWI, a gate crossing was put up on Clinton Ave. A gatekeeper would climb a ladder and sit in a box to open and close the gate for some 18 passenger trains that passed every day.
Surprisingly, coal storage didn't seem to pollute the site but the petroleum did. A number of underground tanks (including a 12,000-gal fuel oil tank) had to be removed before the site was safe for residential buildings. The well was found to be contaminated with lead. The site was remediated after demolition and then a new house was built on the ¾ acre property.
Nostalgia aside, the change is welcome for locals. There are no more unsightly coal towers, no more early morning noise, no more refrigerated trailers idling. Yes, we miss the idea of the ice house and what it once meant to the village, but we don't miss the associated visual, aural, and petroleum pollution.
See Also:
Michael Hays is a 30-year resident of the Nyacks. Hays grew up the son of a professor and nurse in Champaign, Illinois. He has recently retired from a long career in educational publishing with Prentice-Hall and McGraw-Hill. Hays is an avid cyclist, amateur historian and photographer, gardener, and dog walker. He has enjoyed more years than he cares to count with his beautiful companion, Bernie Richey. You can follow him on Instagram as UpperNyackMike.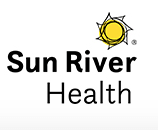 Nyack People & Places, a weekly series that features photos and profiles of citizens and scenes near Nyack, NY, is brought to you by
Sun River Health
and 
Weld Realty