Did Carson McCullers Dance With Marilyn Monroe at Her Nyack Home?
by Mike Hays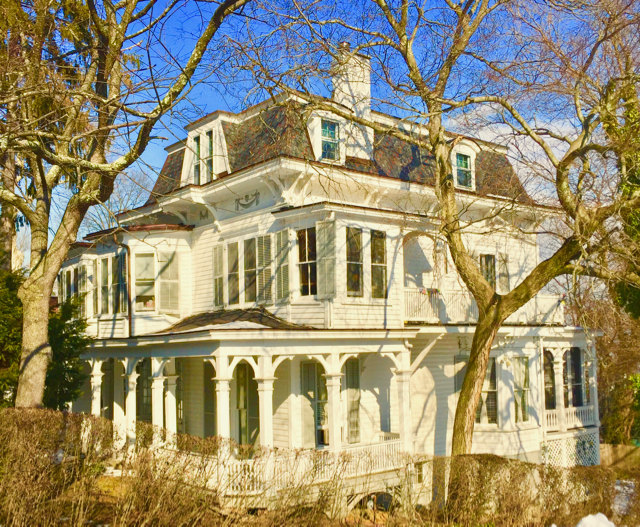 "I was always homesick for a place I had never seen, and now I have found it," literary icon Carson McCullers wrote of her adopted town. "It is here, this house, this town."
A runaway southerner, McCullers' bohemian lifestyle fit well in Nyack, where she spent her last 23 years.
McCullers was mostly a recluse in Nyack, but she had friends among the New York literati, which is how Marilyn Monroe and others wound up at a memorable lunch in her Nyack home.
Carson McCullers' (nee Lula Carson Smith) life
At 50 years old, Carson McCullers died of a stroke, on September 29, 1967. Born in the South, she was a best selling author at age 23 with The Heart is a Lonely Hunter, quickly followed by Reflections in a Golden Eye.
She suffered from intense physical pain throughout her life. McCullers had rheumatic fever at an early age and suffered a stroke in Paris at age 30 that left her partially paralyzed for the rest of her life. She had multiple surgeries for her paralyzed hand, breast cancer, a broken hip, along with many other hospitalizations. She was a heavy drinker and smoker. Her first marriage ended in divorce, but she later remarried the same man. Her husband was bisexual, and he ultimately committed suicide. She had infatuations with numerous women, including Gypsy Rose Lee. She once told a friend, "By the time I was six, I was sure that I was born a man."
<!–
–>
How the Nyack Lunch was Arranged
As a transplanted New Yorker and a famous author, McCullers had close friendships with many celebrities, including Tennessee Williams and Truman Capote. She had always wanted to meet Isak Dinesen, the author of one of her favorite books, Out of Africa. McCullers met Dinesen at a dinner party following an arts award ceremony in New York City.
Learning that Isak wanted to meet Marilyn Monroe, she asked Marilyn's husband at the time, Arthur Miller, who was seated at a table nearby, if the "Millers" would come to lunch on February 5, 1959. Arthur Miller and Marilyn Monroe picked up the 74-year old Dinesen and drove to Nyack. Monroe, 33, had just finished Some Like It Hot. She arrived dressed in a black sheath and fur stole. Isak wore a scarf wrapped around her head as a turban. The guests were fashionably late.
The Luncheon
They dined on oysters, white grapes, champagne, and a soufflé. They were all smokers, including Monroe, although no ashtrays can be seen in the luncheon photos.
Marilyn told a story about once trying to make pasta. She was late, as usual, and the pasta was undercooked, so she tried to complete her attempt at cooking by heating the pasta with a hair dryer.
Dancing with Marilyn?
Towards the end of the afternoon, as the story goes, Carson put a record on the phonograph and invited Marilyn and Isak to dance with her on a marble table. They took a few steps in each other's arms. Carson remembers that this was the "best" and "most frivolous" party she had ever given, and she expressed "pleasure and wonderment at the love, which her guests seemed to express for each other."
It is improbable that the frail and ill Carson McCullers, whose muscles were shriveled, did much dancing–certainly not on a table. But she retold the story again and again over the rest of her life, perhaps recounting it the way she would wanted it to have gone.
Others, like Miller, don't remember the dancing, although they do remember the lunch. Some time later, Miller said that Marilyn had never read anything by Carson, although she may have seen her play, A Member of the Wedding. He did sense a spontaneous sympathy between the women.
One part of the story no one can deny is the affectionate kiss Carson gave Marilyn, as it was captured in a famous photo.
Carson's Final Days
Carson never met her luncheon guests again. Monroe and Dinesen died within a month of each other in 1962. Just before the opening of the movie Reflections in a Golden Eye (directed by John Huston, starring Marlon Brando and Elizabeth Taylor), a 100-pound McCullers succumbed to a massive stroke in the home she loved on South Broadway. She went into a 45-day coma and died at Nyack Hospital. She was buried in Oak Hill Cemetery 4 days later. And it's there that her spirit continues dancing.
Michael Hays is a 30-year resident of the Nyacks. Hays grew up the son of a professor and nurse in Champaign, Illinois. He has recently retired from a long career in educational publishing with Prentice-Hall and McGraw-Hill. Hays is an avid cyclist, amateur historian and photographer, gardener, and dog walker. He has enjoyed more years than he cares to count with his beautiful companion, Bernie Richey. You can follow him on Instagram as UpperNyackMike.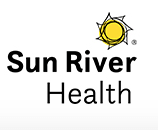 Nyack People & Places, a weekly series that features photos and profiles of citizens and scenes near Nyack, NY, is brought to you by
Sun River Health
and 
Weld Realty