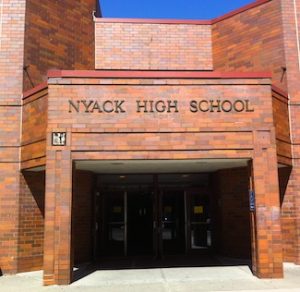 This week, it was reported that 2 Nyack School District staff members have tested positive for COVID-19.
The positive cases came just a week after classes began remotely, and a couple weeks before a hybrid in-person and remote system was set to take effect (Sept 29).
The district says it has disinfected and sanitized any school buildings the staffers may have occupied, but there have been no announcements about changes to the beginning of part-time in-person learning.
At the moment, Nyack–and Rockland County more broadly–is not experiencing much infection. There are currently 3 active reported cases of COVID in Nyack, and 295 in the county (with the majority coming from the Spring Valley and Monsey area).
Still, while the coronavirus continues to spread, there's no good solution for how to conduct schooling. Students need to learn, parents need childcare, and yet, safety is paramount. Administration is working hard to maximize safety. But Nyack teachers continue to express fear and trepidation about the beginning of partial, in-person teaching, and the recent confirmed cases won't put any fears to rest.