by Mike Hays
Pure air. Spacious grounds for exercise. Clear, wholesome water. Large well-ventilated rooms. 
These were some of the ways Nyack's private educational facilities were described in 1876. Frequent pandemics of scarlet fever, cholera, diphtheria, and the threat of consumption (tuberculosis) and typhus were then a yearly threat. Yet, according to news of the time, "children must be educated–our people insist on it—and the more thorough the better." Not only did Nyack claim health and educational advantages for its schools, children from throughout the state were encouraged to attend Nyack private schools. In 1876, for a village of less than 3,800 people, Nyack supported a wide range of public and private schools from the public Nyack Schools to private day schools and colleges. Parents had multiple choices for primary, secondary, professional, and finishing schools.
Education was rapidly changing in America. Free public schools were just coming into their own. Horace Mann helped professionalize teaching and, in 1875, President Grant campaigned for an amendment to mandate that all public schools be free and that religious schools would receive no public funding. The amendment failed, but many states adopted free public schooling nonetheless. Congress passed the Civil Rights Act of 1875, banning racial discrimination in public institutions, including public schools. The Supreme Court nullified the law 8 years later. In Nyack, public and private schools were primarily white and Protestant; religious education remained with Sunday schools. Anthony Myers, the first Black person to graduate from Nyack Public School in 1888, may have been enrolled in 1876.
Nyack Public Schools in 1876
The Nyack School became a Union Free School in 1859. Later renamed the Liberty Street School, the school was located at Liberty St. and Depew Ave. The school building was expanded in 1867. In 1876, approximately 40 students in all grades attended the school. The principal was M. R. Cook. All his teachers were required to pass an exam attesting to their subject competency. Augusta "Gussie" Tremper was in charge of the primary school. She later became vice principal.
Upper Nyack and West Nyack had their own small schools. Upper Nyack was a free school located on S. Mountain Road just south of Midland Ave. It would move to a new location in 1885 on School Street. A branch of the Nyack School in West Nyack existed in 1879 and probably in 1876. The school was located on the west side of W. Broadway between Waldron Ave. and Rt. 59. Central Nyack at the time was called West Nyack.
The Rockland Institute
In 1876, the Rockland Institute re-opened on September 20 as a seminary for young women promising a healthful location near the river especially for those in delicate health who reportedly benefited from attending in years past. The institute was under the guidance of Professor A. M. Wells who had previously been principal at the Peekskill Military Academy. Wells leased the large 4-story building owned by L.D. and C.F. Mansfield who had started the Rockland Female Institute in 1856. The Mansfield had departed for a school double the size one-hour from Chicago in 1875. Mrs. E.J. Johnson was newly hired as principal having served as principal at Wells College in Aurora, NY.  Professor G.D. Wilson was returning to head the music department. Mr. and Mrs. Wetsell, veterans in educating young women at the Cottage Hill Seminary in Poughkeepsie, were also on the faculty.
The Institute did double duty during the summer months by running as a summer resort named the Tappan Zee House in the same building, offering riding, boating, and bathing. By the start of school in September, the waiters, grooms, and servants were gone and young women returned. Music, drawing, painting, and romance languages were the focus. The Institute was located between Piermont Ave. and the Hudson River and Mansfield and Cornelison Aves. to the south and north.
Rockland College
Rockland College was a coed day and boarding school run by William H. Bannister. The college's goal was to prepare young men for business and to give young women a complete and accomplished education with courses in music, drawing, and languages. The large 4-story building with a mansard roof had great views of the Tappan Zee as it was located between High and Sickles Aves. west of Highland Ave. (9W) just below what was then a much smaller Oak Hill Cemetery. The school later became Overlook Academy and the building burned in 1914.
Lee's Home Institute
Lee's Home Institute was a coed day and boarding school in its 4th year in 1876. It was centrally located near downtown Nyack on Clinton St. (now known as Marion St.) between 1st and 3nd. Run by Mr. and Mrs. D. P. Lee, the school won the confidence of the public and stood by parents' references to attract new pupils.
Haeselbarth School
Miss Mary E. Haeselbarth ran a day school for villagers known for the quiet healthfulness of its location at the home of William Haeselbarth, her father, located on the northeast corner of Sickles and Midland Aves. The land was once a grove of hickories and oaks, many of which were left in the backyard, making an ideal playground for children. Miss Haeselbarth was known for her firm yet pleasant manner. She had about 20 students enrolled. She was well liked and once her students presented her with a painting representing night fishing.
Frost Private Day School
About this time, Milton Frost, a graduate of Yale college and for several years head of the English and Classical department at Peekskill Military Academy opened a coed private day school in the former Clarendon Hotel on Piermont Ave. near Clinton. Students at all levels were taught English, math, philosophy, and classics as a thorough preparation for college.
Parents and teachers of 1876 had similar concerns about health as parents of 2020. But it does seem that the parents of 1876 had greater choice in schooling than parents today. Fresh air, at least in the private schools, was promised as a remedy for many childhood illnesses at the same time as more professional teachers were modernizing education in Nyack.
Other Nyack People & Places of the 1870s:
Michael Hays is a 30-year resident of the Nyacks. Hays grew up the son of a professor and nurse in Champaign, Illinois. He has recently retired from a long career in educational publishing with Prentice-Hall and McGraw-Hill. Hays is an avid cyclist, amateur historian and photographer, gardener, and dog walker. He has enjoyed more years than he cares to count with his beautiful companion, Bernie Richey. You can follow him on Instagram as UpperNyackMike.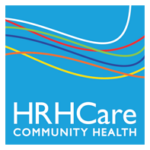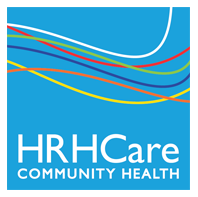 Nyack People & Places, a weekly series that features photos and profiles of citizens and scenes near Nyack, NY, is brought to you by
HRHCare
and 
Weld Realty
.