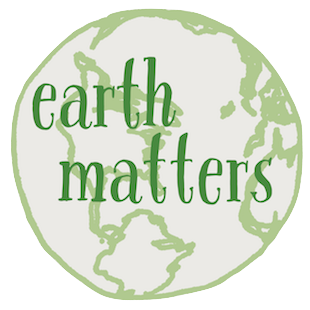 Earth Matters focuses on conservation, sustainability, recycling and healthy living.
If Earth Matters to you, sign up for our mailing list and get the next installment delivered bright to your inbox.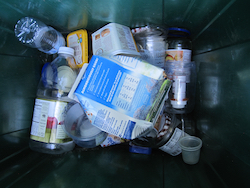 by Suzanne Buchauer
1. Shop Eco-friendly with Reusable Bags
Take reusable bags and containers with you to avoid using single use plastic bags. It helps to have a few reusable shopping bags or even a shopping trolley in your garage or in your car to take with you on grocery and essentials shopping sprees. I have both and I take the shopping trolley with me every time I go grocery shopping. It holds about 6 or 7 shopping bags worth of groceries and is easy to wheel out and lift into the car.
2. Get Reusable Containers, Straws, Mugs
During the pandemic, some stores stopped refilling your cup. But do you really need to buy the coffee in a plastic or styrofoam cup? Speak to your favorite establishments about your concerns and see if they can change their practices—the customer rules!
3. Buy Bulk
Go for the big jars! This is a matter of getting used to buying a large container and using your bowls at home.
4. Compost
Did you know that a large percent of waste in landfills is compostable? You can save money, reduce waste in the landfills, AND reduce the methane gases produced there by composting in your own backyard! Learn more from our local Rockland Cornell Extension and click on the sections on composting or visit our Village website on composting.
5. Find a New Home For Old Furniture
Before you put furniture on the curb to be dropped in the landfill, consider donating it if it can be used again.
6. Use E-billing to Reduce Paper Waste
This is something that may take some getting used to, but it can save lots of paper, money, and resources.
These tips were found on the internet and brought to you by your neighbor up the road.
Suzanne Buchauer is a Licensed Davis Dyslexia Correction Facilitator. Visit www.dyslexia-works.com.
Earth Matters is a weekly feature that focuses on conservation, sustainability, recycling and healthy living. Read Earth Matters every Wednesday on Nyack News And Views, or sign up for the Earth Matters mailing list.