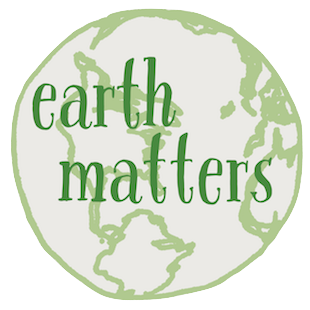 Earth Matters focuses on conservation, sustainability, recycling and healthy living.
If Earth Matters to you, sign up for our mailing list and get the next installment delivered bright to your inbox.
by Peggy Kurtz
We are facing a profound climate crisis. Scientists are warning that we must cut emissions by 45% worldwide by 2030 in order to avoid runaway climate change. It's clear we will need sweeping and systemic change to avoid the worst-case scenarios. New York State has set ambitious climate goals, including 70% renewable energy for electricity by 2030. The question is: How do we meet those urgent climate goals?
Now, 6 Rockland communities are about to launch a program that takes a major step toward meeting those goals on the local level. In fact, this program is part of a movement across New York State that is already making a real difference.
That movement, Community Choice Aggregation (CCA), makes it possible for communities to purchase 100% renewable energy for electricity–and to lower energy costs at the same time.  Because the environmental impact of CCA is so significant, this initiative is promoted by New York State climate programs as one of their top priority actions.
Why It's a Big Deal
What makes this program such a big deal is that it enables a rapid shift in which entire communities move to renewable energy for electricity, rather than going household by household.  Nyack has joined with Clarkstown, Orangetown, and the villages of Haverstraw, South Nyack, and Upper Nyack to create a CCA group, Rockland Community Power. As a result of this innovative initiative, 36,000 households in Rockland, about 1/3 of Rockland's population, will have the opportunity to switch over to electricity from renewable energy by early November. This is the kind of big, transformative action that we need to move as a society to clean energy–and to do so fast enough to make a difference.
Until now, the major obstacle to renewable energy has been the higher price of renewable energy. By leveraging the power of a large buying group, this program enables communities to negotiate for lower rates for renewable power supply. Through this program, residents and small businesses will pay less for renewable energy than they paid in the past for energy from fossil fuels and nuclear from Orange & Rockland.
The Benefits
The benefits of Community Choice Aggregation include:
Cost savings – $15 million in collective cost savings in Westchester in the first 2 years
100% renewable energy – from wind and hydropower from within New York State
Consumer protection from predatory suppliers: no contracts, no exit fees, no hidden rate changes
Increased community and individual choice
How It Works
If you live in one of the 6 Rockland Community Power communities and if you are an Orange & Rockland customer, you should be getting an official welcome letter to the program in the fourth week of September (on municipal letterhead and signed by your mayor or town supervisor). The program is expected to formally launch on November 1.
The 6 Rockland communities have chosen 100% renewable energy as the default option to replace "standard" energy from Orange & Rockland.  If you do nothing, you will be moved seamlessly onto renewable energy when the program launches.  In fact, the power of CCA is the "opt out" feature, which gives the community leverage as a buying group–and makes all the difference in reducing our carbon footprint as a community. At the same time, customers can always "opt out" at any time and without any financial penalty.
Join CCA to learn more about the program at either of its upcoming Information Sessions:
SOUTH NYACK
Thursday, Sept. 10, 7-8p
Register at:  https://tinyurl.com/y26hy3e5
Or call 1-415-655-0001
Meeting ID or Access Code: 126 368 3471
OR
NYACK
Tuesday, Sept. 15, 7-8p
Register at: https://tinyurl.com/y2hees8t
Or call 1-415-655-0001
Meeting ID: 126 204 8965
Learn more at www.rocklandcommunitypower.com or by contacting Peggy Kurtz at peggy@joulecommunitypower.com.
Orange and Rockland will continue as your utility, delivering the energy, maintaining the power lines, and billing customers.
If you are not currently an O&R customer (i.e. you already have an alternate supplier) and would like to participate, then you can easily 'opt in' by calling (845) 859-9099 or going online to www.rocklandcommunitypower.com.
Be Part of a Movement
As the Rockland program launches this fall, we are part of a renewable energy movement across the country. According to Shawn Marshall, Executive Director of Lean Energy US, CCA is currently operating in 8 states, serving approximately 25 million people. While the program started as a cost-cutting initiative, increasingly communities are choosing renewable energy. As we transition to electricity to power our transportation and heating, the CCA program's renewable energy will reduce a much greater part of our carbon footprint. Building on the buying power of a large CCA group, over time communities can also add on more features, such as community solar and discounts on electric vehicles.
"CCA is a tremendously powerful tool that makes a significant difference in the greening of the grid and in the air that we breathe, all without having to rely on the federal government or on tax payer dollars," states Shawn Marshall.  "CCA gives communities the opportunity to make smart choices about the power we're buying – and more and more communities are choosing to go with green energy."
As the leader of Rockland Sierra Club, Peggy Kurtz is one of the leaders of movement for CCA in Rockland County. She now works for Joule, the CCA Administrator, as the Community Coordinator for Rockland Community Power.
Earth Matters is a weekly feature that focuses on conservation, sustainability, recycling and healthy living. Read Earth Matters every Wednesday on Nyack News And Views, or sign up for the Earth Matters mailing list.