This week in the villages: Last week, Tropical Storm Isaias toppled trees and brought powerlines down with resulting power outages for many. There are still residents without power. And crews continue to clean up fallen trees. The Nyack Village Board will hold a public hearing regarding fines for improper boat launching from Nyack Marina. The South Nyack Village Board is holding a workshop for the public to provide input on leaf blower use. And need something fun to do? Orangetown is screening Monsters, Inc. And Clarkstown invites you to step back in time with a golden oldies concert.
O&R To Compensate Residents, Businesses from Tropical Storm Isaias Power Outages

Last week's Tropical Storm Isaias impacted many area residents who were left without power. In response to a letter to Orange & Rockland Utilities O&R President and CEO Robert Sanchez from Orangetown Supervisor Teresa Kenny, Clarkstown Supervisor George Hoehmann, and the Haverstraw, Ramapo and Stony Point town supervisors, O&R has agreed to provide reimbursements to customers who were without power for 48 hours of more.
Residential customers may receive reimbursement for up to $235, or up to $540 with receipts. Business owners are eligible for food spoilage reimbursements up to $10,700 with receipts. Both claim forms are available at ORU.com.
Food and Medicine Spoilage Reimbursement
O&R will reimburse customers for food and prescription medicine spoilage if they lost power for 48 consecutive hours or longer during Tropical Storm Isaias. If you lost power for more than 48 consecutive hours as a result of the storm, please fill out a claims form at oru.com to cover your costs for spoiled food, medication, or perishable commercial merchandise. Residential customers may receive reimbursements for up to $235 with an itemized list, or up to $540 with an itemized list and proof of loss (with receipts, photos etc.). Commercial customers are eligible for up to $10,700 for losses of perishable merchandise spoiled due to lack of refrigeration (with receipts, photos, invoices, etc.). Requests for reimbursement must be filed on or before Sept 8, 2020. If you do not have computer access but wish to file a reimbursement form, call O&R Customer Service at 1-877-434-4100 and they will send one.
Village of Nyack
Public Hearing Regarding Nyack Marina
The Nyack Village Board will hold an Aug 13 public hearing regarding the fines associated with improper boat launching from the Nyack Marina. A full copy of the text of the proposed amendment of the Nyack Village Code may be reviewed at the office of the Clerk of the Village of Nyack (9 N Broadway, Nyack) during regular business hours. Additional information may be found on nyack-ny.gov.
September 1, 2020 Parking Changes
Paid parking returns on Sept 1, 2020 with new hours of parking meter enforcement: from 10a – 7p.
On street parking will be limited to a 3 hr. maximum for the metered areas of Main St, Broadway, Franklin St, and Midland Ave.
Municipal parking lots on Artopee Way and metered side streets will offer long term metered parking from 10a to 7p.
No parking from 3 to 6a in the metered areas of Main St, Broadway, and Franklin St.
Alternate side parking has been reinstated village-wide effective Aug 1, 2020.
The parking app will change to ParkMobile, replacing the Flowbird app.
Village of South Nyack
Tue, Aug 11, 2020  and Thurs, Aug 13, 2020 Virtual Village Board of Trustees Meetings
A Village Board of Trustees meeting will be held on Tue, Aug 11, 2020 at 7:30p. Zoom details may be found on southnyack.ny.gov. An agenda for the meeting may also be found on southnyack.ny.gov.
There will also be a Board of Trustees Leaf Blower Workshop on Thurs, Aug 13, 2020 at 7p. Other Lower Hudson Valley communities have chosen to address this issue in a variety of ways. Some communities have outright rejected restrictions, others have created a hybrid approach by implementing restrictions on the hours of use, and others have relied on their noise ordinance. This workshop will provide a forum for members of the public to provide input so that the board can make an informed decision regarding leaf blower use in South Nyack. The Board of Trustees encourages your participation. Zoom details may be found at southnyack.ny.gov.
Update on Nyack College Sale
At the July 28, 2020 Board of Trustees Meeting, Mayor Bonnie Christian gave a statement regarding the Nyack College sale. The statement may be found at southnyack.ny.gov.
Village of Upper Nyack
Public Hearing
There will be a public hearing on the following local laws on Thurs, Aug 20 at 7:45p:
A moratorium for a period of 6 months on all the land use applications in the Office Business (OB) District, the Laboratory Office (LO) District, and R-4 Residential District that abuts the Route 9W (Highland Avenue) corridor, pending review and amendment of the Comprehensive Plan and Zoning Code pertaining to said subject matters. Full text of the law is available at www.uppernyack-ny.us.
A moratorium for a period of 6 months on all of the land use applications requiring new special permits as set forth in Section 15:88 of the Zoning Code of the Village of Upper Nyack, pending review and amendment of the Comprehensive Plan update and related zoning laws pertaining to said subject matters. Full text of the law is available at www.uppernyack-ny.us.
Due to the COVID-19 emergency, the Village Board of Trustees will not be meeting in person. In accordance with the Governor's Executive Order 202.1, the meeting will be held via videoconferencing, and a transcript will be provided at a later date. The public will have the opportunity to see and hear the meeting live and provide comments. A meeting agenda will be posted on the village's website. Comments and questions can also be provided via email before the meeting to Carol G. Brotherhood, Village Clerk at village.clerk@uppernyack-ny.us.
Notice to Bidders – Bid #DR-01-2020 Palmer/Kuyper Underdrain
The Village of Upper Nyack is seeking bids for the Palmer/Kuyper Underdrain. Sealed bids may be submitted at Village Hall, 328 N Broadway until 11a on Tue, Aug 18, 2020, at which time bids will be publicly opened and read. Information for interested bidders may be found on uppernyack-ny.us.
Town of Orangetown
Movies in the Park
Join Orangetown's Parks & Recreation Department in Veteran's Memorial Park on Wed, Aug 12, 2020 at 8p for a screening of Monsters, Inc. The cost is $3 per person. Children under 10 must be accompanied by an adult. Pre-registration is required. Register here: register.communitypass.net.
Do Not Knock Law
There have been numerous phone calls from residents regarding people knocking on their doors. Please know that door-to-door commercial solicitation is prohibited. In order to be protected from unwanted solicitation, you must put your address on the list. This can be done by stopping by the Town Clerk's Office, signing up, and receiving a decal.
If you are unable to make it to Town Hall during business hours, email Rosanna Sfraga, Town Clerk or call the Clerk's office at (845) 359-5100 x 5004. FAQs about Orangetown's Do Not Knock Registry may be found on orangetown.com.
Violators will face steep fines ranging from $1,500 to $10,000. Repeat offenders could face up to 30 days in jail. Please note: Local charitable groups and political candidates, as well as other non-commercial entities, are not impacted by this law. This is just for commerical, for-profit solicitors.
Collection of School Taxes
The Town of Orangetown Tax Office collects school taxes for the Pearl River, South Orangetown, Nyack, and Nanuet School Districts. The fiscal period for school taxes is July 1st to June 30th. School tax bills are mailed in early September. Their due date is September 30th, as specified on the bill. After September 30th, a 5% penalty is due until the end of the collection, which is usually October 31st. If ending date falls on a Saturday, Sunday, or a legal holiday, it goes to the next business day. If possible, please pay school taxes at egov.bas.gov.com/orangetown/. The link will be live in September.
All unpaid school bills are turned over to the Rockland County Commissioner of Finance in New City. They may be paid at the county until the re-levy date. After that date, all unpaid bills are re-levied on the following property tax bill with a 7% penalty plus interest.
Town of Clarkstown
Tele Town Hall Mon, Aug 10, 2020, 5p
Join Supervisor George Hoehmann for a storm update on a group telephone call to ask any questions or bring up any concerns you may have. Call  845-203-6304 to join, or watch on FB live.
Town of Clarkstown Summer Concert Series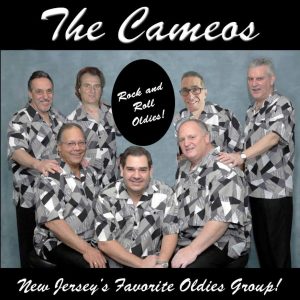 The Town of Clarkstown 2020 Summer Concert Series continues this week on Wed, Aug 12, 2020 with The Cameos, an oldies group. The concert will take place from 7:30-9p at the Lake Nanuet Ballfield. Appropriate spacing will be maintained and it is suggested for masks to be worn. The town will have masks available upon entrance for those who need them. In case of inclement weather, all concerts will be held indoors at the Pascack Community Center at reduced capacity. Residents should bring their own chairs.
Community Choice Aggregation (CCA) Program Status Update
Clarkstown, Orangetown, and the Nyack river villages are pooling their electricity demand to leverage the collective buying power of their residents.
Rockland Community Power is a Community Choice Aggregation (CCA) program that enables participants to pay less for renewable energy than they've historically paid for traditional (or "dirty") electricity.
Official letters from each community will be mailed to all households in early September. Please be aware that any letters that residents have received about energy contracts are not from the Rockland CCA program, which does not require any action to participate. If you have any questions about something you have received or have been offered, call the Rockland Community Power phone hotline at (845) 859-9099, or email the Community Coordinator at peggy@rocklandcommunitypower.com, or visit RocklandCommunityPower.com.
Rockland Community Power is inviting residents and businesses in the villages, Clarkstown, and Orangetown to enroll in their 100% renewable Community Solar program to save up to 10% annually on their electric bills. Community Solar is available to anyone with a residential or small business utility account. For every enrollment in this program, a $50 donation will be made to the Rockland Community Foundation which is providing relief through grants to combat COVID-19 challenges in Rockland County. Learn more at the Community Solar page at RocklandCommunityPower.com.
Rockland County
Census 2020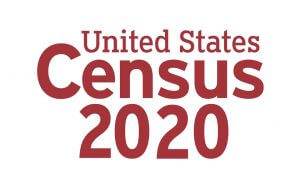 If you or someone you know has not yet completed a census questionnaire, please do so as soon as possible at my2020census.gov or by phone at 1-844-330-2020. It's easy and only takes about 10 minutes to complete. When you respond to the census, you help your community get its fair share of the more than $675 billion per year in federal funds spent on schools, hospitals, roads, public works, and other vital programs. Businesses use census data to decide where to build factories, offices, and stores, and this creates jobs. Census statistics help determine the number of seats each state holds in Congress and how billions of dollars in federal funds will be allocated by state, local, and federal lawmakers every year for the next 10 years. Read more about what can happen if no one responds to the census in Why the 2020 Census Is So Important.
Powering UP – Electric Grids For Renewable Energy
Join Rockland Goes Green and NYISO Senior Manager Mike DeSocio for a Zoom presentation on Thurs, Aug 13 at 7p. DeSocio will talk about electric grids for renewable energy and give an introduction to a carbon pricing proposal to help boost renewable energy implementation. Registration is required for the Zoom link. For more information, email RocklandGoesGreen@aol.com.
Rethinking Readiness
Join the Earth Institute, the National Center for Disaster Preparedness, and Columbia University Press for the virtual book launch of Rethinking Readiness: A Brief Guide to Twenty-First-Century Megadisasters on Tue, Aug 11 at 3p. It will feature a conversation between author Jeff Schlegelmilch and Chloe Demrovsky about disasters like pandemics, climate change, infrastructure collapse, cyberattacks, and nuclear conflict, and how we can better prepare for them. Register at events.columbia.edu.
Child Care Subsidy Program Now Accepting Applications
The Rockland County Department of Social Services Child Care Subsidy program is now open and accepting applications for low income Rockland households. The Child Care Subsidy program provides payments to safe and reliable licensed day care programs on behalf of families. The program covers full-time, part-time, after school, summer, and non-traditional hours.
To be eligible for subsidies, families must be at or below 200% of the federal poverty threshold and the parent(s)/caregiver(s) must be working a minimum of 20 hours per week earning at least minimum wage.
To apply for a Child Care Subsidy, call (845) 364-3797 to be prescreened and to receive an application. For additional information or general information about the program, call (845) 364-3797, email RocklandCCR@dfa.state.ny.us, or visit rocklandgov.com.
Vincent's Village Senior Housing
Vincent's Village, a recently built affordable senior housing complex located on Convent Rd in Nanuet, is accepting applications and holding a housing lottery. Applications must be received by Aug 31, 2020. The lottery drawing is scheduled for Sept 9, 2020 at 2p. The application and more information can be found on hoghillmanagement.com. If you have questions, please call (845) 624-4477.