by Dave Zornow
This week in the villages: O&R will bury overhead electric lines that run along Lake DeForest causeway between Congers and New City; they will also compensate customers who were without power for 2+ days for their tropical storm troubles. Nyack Schools is looking for a new mascot; Nyack businesses are asking the ARB to approve new signage. And 250 residents are asking a Shakespearean question of South Nyack: To Be or Not To Be?
The Nyack Schools' Board of Education voted 7-0 Tuesday night to retire the Nyack Indian as the nickname of the schools' sports teams. No decision has been made as to what the new nickname will be for Nyack Schools' teams. READ MORE at Nyack Schools Retires the Indian.
O&R To Compensate Residents, Businesses from Tropical Storm Isaias Power Outages

Tropical Storm Isaias on Aug 5 impacted many area residents who were left without power. In response to a letter to Orange & Rockland Utilities O&R President and CEO Robert Sanchez from Orangetown Supervisor Teresa Kenny, Clarkstown Supervisor George Hoehmann, and the Haverstraw, Ramapo, and Stony Point town supervisors, O&R has agreed to provide reimbursements to customers who were without power for 48 hours of more.
Residential customers may receive reimbursement for up to $235, or up to $540 with receipts. Business owners are eligible for food spoilage reimbursements up to $10,700 with receipts. Both claim forms are available at ORU.com.
As COVID-19 cases continue to rise around the country, EMTs have faced surges in ambulance calls and are tasked with transporting and treating an unprecedented number of sick patients.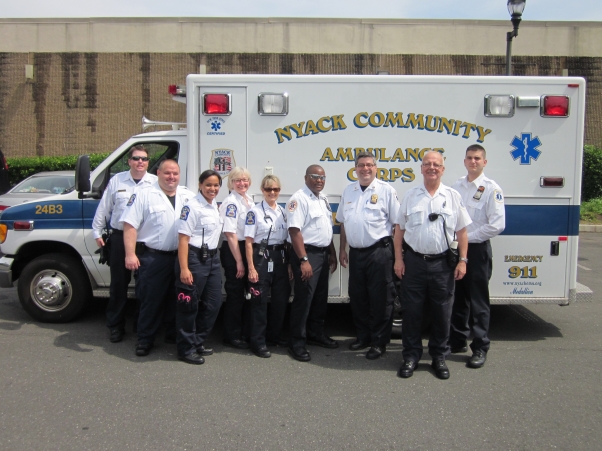 In April and May, 4 New York City paramedics gave interviews to the media about what their jobs were like as COVID-19 ravaged the city. With ambulance calls up by 50% and nearly 1/5 of the EMS workforce out sick, they described being overwhelmed and fearful for their lives. In June, the same paramedics announced they would be suing the city after being punished for speaking to the media. READ MORE at EMTs: Overlooked and Underpaid During Pandemic.
Village of Nyack
The Wed 8/19 Architectural Review Board considers 5 requests for business signage, a deck addition, 3 renovations, and an application from Oak Hill Cemetary for a mausoleum. Read the full agenda at Nyack-NY.gov before Zoom-ing into the meeting at 7p.
September 1, 2020 Parking Changes
Paid parking returns on Sept 1, 2020 with new hours of parking meter enforcement: from 10a – 7p.
On street parking will be limited to a 3 hr. maximum for the metered areas of Main St, Broadway, Franklin St, and Midland Ave.
Municipal parking lots on Artopee Way and metered side streets will offer long term metered parking from 10a to 7p.
No parking from 3 to 6a in the metered areas of Main St, Broadway, and Franklin St.
Alternate side parking has been reinstated village-wide effective Aug 1, 2020.
The parking app will change to ParkMobile, replacing the Flowbird app.
Village of South Nyack
A former mayor is asking the current mayor and trustees to dissolve the village. Charles Cross is among 250 residents who signed on to ask South Nyack to hold a special election to dissolve the municipality and become an unincorporated Orangetown hamlet. If the signatures are certified, a vote on the future of South Nyack would be held before the end of the year.
Cross' Facebook post on 8/5, "Time For A Change," noted that recent events have raised concerns that South Nyack is not equipped to deal with future challenges. "The potential sale of the Nyack College property presents an even bigger and more significant challenge and the outcome could alter the village dramatically. Negotiating with a major developer may seriously tax the resources of our small village with its well-intentioned but part-time government."
Former Rockland County Legislator Nancy-Low Hogan opposes the move, and suggested in a Aug 10 editorial (South Nyack: To Be or Not To Be?) a different solution to address residents' frustration and concerns. "A solid, sustainable, and smart reason to consider dissolving South Nyack might include: a long-term vision for a corridor of villages, of which South Nyack would be a part, wherein South Nyack could be a crucial partner along with other villages in the realization of the vision.  The long-term vision for a corridor of villages such as this would include: 1) promoting sustainable land-use and environmental policies to ensure the long-term existence of the villages in the corridor; 2) promoting smart economic support and coordination among the villages to enhance the business capabilities of the corridor; and 3) promoting a governance structure that represents the values and priorities of the corridor to Rockland County and to New York State."
Village of Upper Nyack
The Board of Trustees holds a Regular Meeting on Thurs Aug 20 at 7p. More info at UpperNyack-ny.us.
Town of Orangetown

There's a Town Board Meeting on Aug 18 at 7p.
Join Orangetown's Parks & Recreation Department in Veteran's Memorial Park on Wed, Aug 19 at 8p for a screening of Ferris Bueller's Day Off. The cost is $3 per person. Children under 10 must be accompanied by an adult. Pre-registration is required at  register.communitypass.net. All attending groups must fit into a 10×10 ft social distancing space.
Town of Clarkstown
Orange & Rockland will begin work on a $2.5 million storm-hardening project on Aug 17, burying overhead electric lines that run along the causeway that crosses Lake DeForest between Congers and New City in Clarkstown. This project calls for under-grounding existing overhead lines only. The utility poles, which are owned by Verizon, will remain as will the town-owned street lights attached to them.
Town of Clarkstown Summer Concert Series
…continues on Wed Aug 19 at 7:30p with the B-Street band at the Lake Nanuet Ballfield. Appropriate spacing will be maintained and it is suggested that all attendees wear masks. The town will have masks available upon entrance for those who need them. In case of inclement weather, all concerts will be held indoors at the Pascack Community Center at reduced capacity. Residents should bring their own chairs.
Community Choice Aggregation (CCA) Program Status Update
Clarkstown, Orangetown, and the Nyack river villages are pooling their electricity demand to leverage the collective buying power of their residents.
Rockland Community Power is a Community Choice Aggregation (CCA) program that enables participants to pay less for renewable energy than they've historically paid for traditional (or "dirty") electricity.
Official letters from each community will be mailed to all households in early September. Please be aware that any letters that residents have received about energy contracts are not from the Rockland CCA program, which does not require any action to participate. If you have any questions about something you have received or have been offered, call the Rockland Community Power phone hotline at (845) 859-9099, or email the Community Coordinator at peggy@rocklandcommunitypower.com, or visit RocklandCommunityPower.com.
Rockland Community Power is inviting residents and businesses in the villages, Clarkstown, and Orangetown to enroll in their 100% renewable Community Solar program to save up to 10% annually on their electric bills. Community Solar is available to anyone with a residential or small business utility account. For every enrollment in this program, a $50 donation will be made to the Rockland Community Foundation which is providing relief through grants to combat COVID-19 challenges in Rockland County. Learn more at the Community Solar page at RocklandCommunityPower.com.
Rockland County
RC Executive Ed Day has authorized the sale of two tax delinquent properties in Hillburn to Habitat For Humanity of Rockland.
Census 2020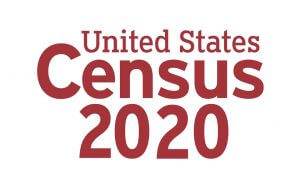 If you or someone you know has not yet completed a census questionnaire, please do so as soon as possible at my2020census.gov or by phone at 1-844-330-2020. It's easy and only takes about 10 minutes to complete. When you respond to the census, you help your community get its fair share of the more than $675 billion per year in federal funds spent on schools, hospitals, roads, public works, and other vital programs. Businesses use census data to decide where to build factories, offices, and stores, and this creates jobs. Census statistics help determine the number of seats each state holds in Congress and how billions of dollars in federal funds will be allocated by state, local, and federal lawmakers every year for the next 10 years. Read more about what can happen if no one responds to the census in Why the 2020 Census Is So Important.