This week in the villages: The summer is heating up–and not just the temperature. As the virus fades locally, we must still be safe and vigilant, but norms and events are returning. The Village of Nyack has reinstated Alternate Side Parking Regulations. Clarkstown has 2 outdoor concerts on tap. Orangetown is screening a family movie under the stars. And the Village of Upper Nyack is seeking bids for the Palmer/Kuyper Underdrain.
Village of Nyack
Alternate Side of the Street Parking Reinstated
Effective August 1, 2020, alternate side of the street parking has been reinstated. A list of streets where this applies to may be found on nyack-ny.gov.
Public Hearing Regarding Nyack Marina
The Nyack Village Board will hold an Aug 13 public hearing regarding the fines associated with improper boat launching from the Nyack Marina. A full copy of the text of the proposed amendment of the Nyack Village Code may be reviewed at the office of the Clerk of the Village of Nyack (9 N Broadway, Nyack) during regular business hours. Additional information may be found on nyack-ny.gov.
Kids Eat Free Summer Food Program
The Village of Nyack Summer Food Program is providing free meals when school is out at Waldron Terrace and the Nyack Center. Breakfast and lunch are provided at no charge to all kids under age 18. No sign-up, registration, or ID required. Hours and additional information may be found on nyack-ny.gov.
Village of Upper Nyack
Public Hearing
There will be a public hearing on the following local laws on Thurs, Aug 20 at 7:45p:
A moratorium for a period of 6 months on all the land use applications in the Office Business (OB) District, the Laboratory Office (LO) District, and R-4 Residential District that abuts the Route 9W (Highland Avenue) corridor, pending review and amendment of the Comprehensive Plan and Zoning Code pertaining to said subject matters. Full text of the law is available at www.uppernyack-ny.us.
A moratorium for a period of a 6 months on all of the land use applications requiring new special permits as set forth in Section 15:88 of the Zoning Code of the Village of Upper Nyack, pending review and amendment of the Comprehensive Plan update and related zoning laws pertaining to said subject matters. Full text of the law is available at www.uppernyack-ny.us.
Due to the COVID-19 emergency, the Village Board of Trustees will not be meeting in person. In accordance with the Governor's Executive Order 202.1, the meeting will be held via videoconferencing, and a transcript will be provided at a later date. The public will have the opportunity to see and hear the meeting live and provide comments. A meeting agenda will be posted on the village's website. Comments and questions can also be provided via email before the meeting to Carol G. Brotherhood, Village Clerk at village.clerk@uppernyack-ny.us.
Notice to Bidders – Bid #DR-01-2020 Palmer/Kuyper Underdrain
The Village of Upper Nyack is seeking bids for the Palmer/Kuyper Underdrain. Sealed bids may be submitted at Village Hall, 328 N Broadway until 11a on Tue, Aug 18, 2020, at which time bids will be publicly opened and read. Information for interested bidders may be found on uppernyack-ny.us.
Town of Orangetown
Movies in the Park
Join Orangetown's Parks & Recreation Department in Veteran's Memorial Park on Wed, Aug 5, 2020 at 8p for a screening of The Incredibles. The cost is $3 per person. Children under 10 must be accompanied by an adult. Pre-registration is required on register.communitypass.net.
Orangetown Soccer Complex
The Orangetown Soccer Complex is now open for public access and for walking the track Monday through Friday from 7:30p to sunset or until the activities under the lights conclude; and Saturday & Sunday from sunrise to sunset or until the activities under the lights conclude. Access to the complex will still be restricted on weekdays during the youth soccer camp to allow for compliance to the COVID-19 New York State guidelines.
Town of Clarkstown
Tele Town Hall Mon, Aug 3, 2020, 6p
Join Supervisor George Hoehmann for an update on a group telephone call to ask any questions or bring up any concerns you may have. Call  845-203-6304 to join or watch on FB live.
Town of Clarkstown Summer Concert Series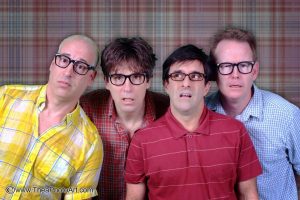 The Town of Clarkstown 2020 Summer Concert Series continues this week on on Tue, Aug 4, 2020 with The Nerds and on Thurs, Aug 6, 2020 with Kick Start Charlie. Both concerts will take place from 7:30-9p at the Lake Nanuet Ballfield. Appropriate spacing will be maintained and it is suggested for masks to be worn. The town will have masks available upon entrance for those who need them. In case of inclement weather, all concerts will be held indoors at the Pascack Community Center at reduced capacity. Residents should bring their own chairs.
2020 Comprehensive Plan Update
The Town of Clarkstown thanks all those who participated in the four Town of Clarkstown Comprehensive Plan Teleconference Workshops. If you missed the workshops, comments are still being accepted through the end of the summer on compplan2020.clarkstown.org.
Community Choice Aggregation (CCA) Program Status Update
Clarkstown, Orangetown, and the Nyack river villages are pooling their electricity demand to leverage the collective buying power of their residents.
Rockland Community Power is a Community Choice Aggregation (CCA) program that enables participants to pay less for renewable energy than they've historically paid for traditional (or "dirty") electricity.
Official letters from each community will be mailed to all households in early September. Please be aware that any letters that residents have received about energy contracts are not from the Rockland CCA program, which does not require any action to participate. If you have any questions about something you have received or have been offered, call the Rockland Community Power phone hotline at (845) 859-9099, or email the Community Coordinator at peggy@rocklandcommunitypower.com, or visit RocklandCommunityPower.com.
Rockland Community Power is inviting residents and businesses in the villages, Clarkstown, and Orangetown to enroll in their 100% renewable Community Solar program to save up to 10% annually on their electric bills. Community Solar is available to anyone with a residential or small business utility account. For every enrollment in this program, a $50 donation will be made to the Rockland Community Foundation which is providing relief through grants to combat COVID-19 challenges in Rockland County. Learn more at the Community Solar page at RocklandCommunityPower.com.
Rockland County
Child Care Subsidy Program Now Accepting Applications
The Rockland County Department of Social Services Child Care Subsidy program is now open and accepting applications for low income Rockland households. The Child Care Subsidy program provides payments to safe and reliable licensed day care programs on behalf of families. The program covers full-time, part-time, after school, summer, and non-traditional hours.
To be eligible for subsidies, families must have at or below 200% of the federal poverty threshold as shown in the chart below and the parent(s)/caregiver(s) must be working a minimum of 20 hours per week earning at least minimum wage.
To apply for a Child Care Subsidy, please call (845) 364-3797 to be prescreened and to receive an application. For additional information or general information about the program, call (845) 364-3797, email RocklandCCR@dfa.state.ny.us, or visit rocklandgov.com.
Vincent's Village Senior Housing
Vincent's Village, a recently built affordable senior housing complex located on Convent Rd in Nanuet, is accepting applications and holding a housing lottery. Applications must be received by Aug 31, 2020. The lottery drawing is scheduled for Sept 9, 2020 at 2p. The application and more information can be found on hoghillmanagement.com. If you have questions, please call (845) 624-4477.
Free Mosquito Dunks
To help Rockland County residents reduce the number of mosquitoes on their property, free mosquito dunks will be offered to keep pools and outdoor spas mosquito free. Mosquito Dunks® are small, donut-shaped objects that float on the water's surface and release bacteria that kill mosquitoes in their larval stage in water before they become flying, biting adults. They are for use in closed or unused private swimming pools and spas and are effective for approximately 30 days. A single dunk will treat an area of about 100 square feet.
Mosquito Dunks® will be available free of charge for curbside pickup at the Robert L. Yeager Health Complex, 50 Sanatorium Rd, Pomona. The giveaway takes place every Tuesday from 2-3p and every Friday from 10-11a until Oct 30, 2020, or while supplies last. Visit rocklandgov.com for additional information about the program.