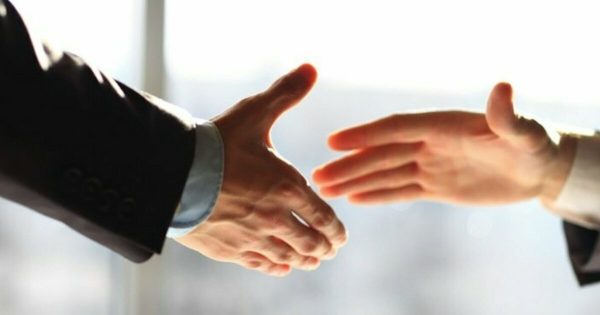 by Jane Coco Cowles
Starting a new business is exciting. When you agree to work with someone, both parties have ideas and a vision. However, people–even those who work extremely well together–do not always have the same approach when it comes to details like finances, marketing, a business plan, and goals. So that these very important details do not get glossed over and/or result in conflict, it is best to write a partnership agreement that outlines all of the details.
Rights & Responsibilities
A partnership in itself is a legal entity and each partner is an agent. As an agent, a partner can create binding legal relationships and act on behalf of the partnership. It is important to set forth who is making decisions that will have an impact upon the partnership.
The rights of partners include things like each partner's ability to enter into a binding contract, borrow money on behalf of the partnership, hire employees, and other ways a partner may act on behalf of the partnership. For example, if one partner will take on the role of developing business leads and a marketing strategy, those terms would be stated in this paragraph.
Profit Sharing
Clearly state how profit and losses will be divided among the partners. An important part of this clause is the method used to calculate a profit and loss. Keep in mind if you are working for the partnership you will want to take a salary. Usually profits are calculated after all expenses including the payment of salaries. It is important that all partners, including investing partners, agree with that. It is wise to consult with an accountant when writing this part of the agreement. For a more detailed explanation of profit shorting agreements read this article.
Debt
The partnership may have loans that were acquired to start up the business, to acquire assets or to maintain the business's overhead costs. A clause dealing with the allocation of this debt is necessary so each partner knows his financial responsibility. If a clause is not written the default rules in the Internal Revenue Code will apply.  Publication 541 explains the IRS rules.
Intellectual Property
Intellectual property can be the most valuable asset of a partnership, particularly when it is a formula, algorithm or methodology. Who will own the intellectual property? Will the partner who created the intellectual property maintain ownership of it and license it to the partnership? Or will he assign his rights in the intellectual property to the partnership? If he assigns those rights, his share of the partnership will be determined by the value of the intellectual property, so it is important to get an outside valuation. Note, it is important to have intellectual property registered with the United States Patent and Trademark Office.
Designate A Partnership Representative
A partnership representative is the partner or designated person (not a partner) who represents the partnership in dealing with the Internal Revenue Service. The partnership representative has broad authority to deal with all tax matters with the Internal Revenue Service. It is important to think carefully when selecting a partnership representative. For more details on the role of a partnership representative, read this article.
Dissolution
This provision governs the steps to take when partners decide to terminate the partnership. It is important to state these steps otherwise the default rules in your state will apply. For more on how to dissolve a partnership in New York State, please read this article.
Buy Sell Provision
A buy sell provision is extremely important. In cases where the partnership has more than one person, a buy sell provision prevents dissolution of the partnership when one partner leaves. The provision sets the terms of a sale of the partnership interest. You may want the remaining partners to buy the departing partners share. You may not outsiders coming into the partnership and taking control. For a more lengthy explanation of the buy sell agreements, read this article.
Dispute Resolution
When all else fails, it is important to have a method for resolving disputes that might arise between partners. A buy sell provision may address this in part, but if you do not want to have one partner leave or dissolve the partnership, you may want to have a provision allowing for mediation or arbitration.
This information is provided for general informational purposes only. No information contained in this article should be construed as legal advice and does not establish an attorney-client relationship.
This information is provided for general informational purposes only. No information contained in this article should be construed as legal advice and does not establish an attorney-client relationship.
Jane Cowles is an attorney focusing on contract law, business law (start-up, planning and restructuring), tax law and art law. She has over 10 years experience working with business transactions at boutique law firms and as a tax advisor for Ernst & Young. She has a solo practice in Rockland County and advises creative professionals, small businesses, and entrepreneurs. She is available to help with all the challenges individuals and business currently face with the COVID19 pandemic. For more information, visit her website www.janecowlesattorney.com or email her at jane@janecococowles.com. She is offering 30 minute FREE consultations by telephone or video conference.