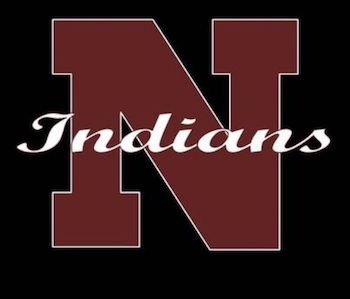 by Dave Zornow
Nyack, Aug 12 — Nyack Schools' Board of Education voted 7-0 Tuesday night to retire the Nyack Indian as the mascot of the schools' sports teams.
School trustees in North Jersey made a similar decision in June, when the Pascack Valley Regional School District decided to drop indians as the team name at Pascack Valley High School as well as cowboys as the nickname for Pascack Hills High School. Many of the same issues — and polarized social media discussions — played out in the NYC bedroom community  only 11 miles from Nyack.
Nyack Schools board member Beth Davidson quoted NHS graduate Allen Jimerson in a Facebook post explaining her vote. "It doesn't change the past to change this mascot. It changes the future for the people of Nyack and the indigenous people of this country," said Jimerson.  Davidson noted that Tuesday night's vote was part of community conversation that has been going on for at least 17 years. "I know that we are proud of this generation of Nyack High School students and recent graduates who are not content being bystanders at this consequential moment for our community and country. They're protesting gun violence, they're holding climate action rallies and yes, they are asking us to finish a process begun in 2003 because they feel their school's team name doesn't reflect the community and future they see for themselves."
Nyack Schools Board President Michael Mark, who has served as a trustee since 1998, congratulated the community as well as the board for its unanimous decision. "I think it's a great moment for Nyack, a great moment for the district," Mark told the Journal News.
No decision has been made as to what the new nickname will be for Nyack Schools' teams.
See also: