by Mike Hays
The difficult times the US Postal Service is currently weathering has renewed Americans' appreciation for the vital service. But this week we take a look at a time when the postal service was even more integral to people's lives.
When home delivery began in Nyack, villagers got 3 home deliveries a day. Our Federalist, art-deco style post office has been a community fixture for a long time, but its presence is relatively recent in Nyack postal history.
Early post offices migrated from one postmaster's place of business to another every few years up and down Main St. and Broadway. It is no accident that the first 100 years of Nyack postal service at 10 different locations with 11 different postmasters follows the growth of Nyack from a rural waterfront village into a business center.
The Mystery of Nyack's First Post Office
Was it in Upper Nyack or West Nyack? A couple competing stories have been told. Most historians mention the 1835 (or perhaps somewhat earlier) presence of mail delivery and pick-up at John Van Houten's store at the Upper Landing in Upper Nyack. Steamships exchanged mail, goods, and passengers at the dock. A cigar box was used for mail. Patrons could drop off a letter or sort through the cigar box to find out if they had any. Usually someone picked up the mail for a neighborhood, the postmaster trusting that the postage fee would be paid later, as postage before the age of stamps was paid by the recipient not the sender.
An alternative site for the first post office was suggested many years ago by Virginia Parkhurst, a local historian citing the Gilchrests, a couple stamp collecting dentists from Nyack. The Gilchrests traced federal records that showed William O'Blenis was appointed Nyack postmaster on April 2, 1833. O'Blenis had a general store in Clarksville at the intersection of the Nyack Turnpike and Sickletown Road and it would have been a likely location for a post office. Clarksville was the early name for what is now called West Nyack. The Gilchrest also claimed to have found evidence that the Upper Nyack post office operated earlier than 1833.
But short of inventing a time machine, we are unlikely to ever know which came first.
What Became of the Upper Nyack Post Office?
The post office moved to a new location in the 1880s that housed Lyeth's 2-floor general store at the corner of N. Broadway and School St. Upper Nyack historian Win Perry's grandfather was appointed postmaster in 1893 at the time he was running the general store. The store remained a commercial building for many years. It is thought to be the location for Edward Hopper's famous Seven AM painting. Upper Nyack remained a post office until home delivery was started in 1899.
Dual Function Post Offices
The position of postmaster became a civil service position appointed by the US President in 1836. Through a system of patronage, political appointments trickled down to the local level every 4 years. As in many small villages, Nyack had no formal post office. Postmasters used their place of business as a mail drop-off and pick-up location. It's possible that in addition to party affiliation, postmasters were appointed because their office or place of business was in a central location.
Main Street Post Offices 1836-1852
Samuel Canfield, Dry Dock Hotel, corner of Main and Gedney. In 1836, Canfield was appointed the first Nyack postmaster. The post office was housed in his hotel located just across from the John Green house. Canfield later became president of the Rockland Savings Bank. Mail was delivered by steamboat.
Charles Humphrey, NW corner of Main and Broadway. Humphrey became postmaster in 1844. The office was centrally located in a building in which he lived. Humphrey was a blacksmith producing iron work for steamships built by James Voris at the Upper Landing. Humphrey held a number of civic posts including inspector of elections.
William Collins, Main near Cedar St. Collins was appointed postmaster in 1848.  He owned a watch and jewelry shop. The post office was located in his store. Collins later became president of Nyack in 1876, the year Nyack's first incorporation was voted down.
Broadway Post Offices
Daniel D. Demarest, S. Broadway and Burd St. Demarest was postmaster from 1853-1861. Demarest owned a number of businesses including a store (later called the Eagle Tavern) on Broadway across from the Reforned Church that was the post office during his tenure. Demarest was elected the first president of Nyack's first incorporation in 1872. He also served as treasurer of the Rockland Female Institute and  Orangetown Supervisor in 1874.
A. L. Christie, Wigwam, SW corner of S. Broadway and Church. Christie was appointed supervisor by Abraham Lincoln in 1861 and served until his death in 1880. During his tenure the post office was moved several times. It may have first been in the Wigwam, a meeting hall and grocery built by Christie in 1860 at the corner of Church and Broadway. Christie's residence was next to the Nyack Center and he ran a livery and carriage/sleigh manufacturing business on Liberty St.

Sarah Christie, Orlando Humphrey, Post Office Block, S. Broadway. 2 children of postmasters served from 1880-1892. Sarah Christie was appointed after the death of her father by President Arthur. When Democrat Grover Cleveland won in 1888, Orlando Humphrey, son of Charles, was appointed. When Harrison defeated Cleveland, Christie was again appointed when Cleveland won his second term. Sometime before 1888, the post office moved to a location in a row of 2-story brick buildings on S. Broadway. A photo made after the blizzard of 1888 labels the buildings as the Post Office Block. The brick building remained until 1959 when they were razed for urban renewal and are now the site of Tallman Towers.
Christie's tenure was fraught. Businessmen and commuters complained about late posting of the mail during her second term. Commuters liked to pick up their mail before the 7:30 train to New York City. Under Christie, mail posting was delayed.
Philip Doersch, Post Office Block. In 1892, when Cleveland was re-elected, Philip Doersch, one of Nyack's favorite cornetists and leader of the Nyack band, was appointed postmaster. The Doersch family was comprised of early shoe manufacturers in Nyack. Philip ran the Doersch Brothers grocery store in the Wigwam and later ran the Doersch shoe retail store on Main St. In 1889, Doersch initiated the idea of home delivery of mail.
George Helmle, Post Office Block. Helmle was appointed postmaster by President McKinley in 1898. In 1891, along with his 2 brothers, Helmle purchased the Nyack Evening Journal. He remained as publisher while serving as postmaster. He continued on as postmaster until his early death at the age of 55 in 1912. Under his tenure, home delivery of mail began.
Augusta A. Blackledge, Doersch Building. Blackledge was appointed by Woodrow Wilson and remained postmaster until 1928. In 1916, he moved the post office across the street to the Doersch Building. The post office remained there until it was moved to its current location in 1933. Blackledge was a director of the Nyack Building Co-operative Savings and Loan Association under President Clarence Lexow.
James Kilby, Doersch Building and new Post Office. Kilby was appointed postmaster in 1921 by President Harding and remained in office until 1933. Kilby was prominent in Nyack serving as mayor (then called president) from 1912-15. He purchased a real estate business that he ran out of a small building next to the Broadway Theater, which he co-founded with Judge Arthur S. Tompkins on the site of the old Wigwam on Broadway and Church. During Kilby's term, the new post office was built and plans made to move to its current location.
The "New" Post Office
The genesis of the current post office is a lengthy and involved story. The federal government purchased land at the current site in 1892 but it took 40 years to build a new post office during the regime of Rockland County native Postmaster General James Farley. The new post office was opened with much fanfare on April 3, 1933, the 100th anniversary of the opening of the West Nyack post office. The Gilchrest brothers were there to cancel first day covers sent from the new office.
The new post office was a success. With the exception of the WPA murals and a few other contemporary features, the lobby and exterior are much as they were in 1933. By 1934, according to the Journal News, the post office had developed into one of the most economical businesses in Rockland County. When asked what Nyack was doing to make the postal department into a "monument to democracy" new postmaster W. Frank McNichol said, "Every economy consistent with the efficient administration of this department."
See also:
Michael Hays is a 30-year resident of the Nyacks. Hays grew up the son of a professor and nurse in Champaign, Illinois. He has recently retired from a long career in educational publishing with Prentice-Hall and McGraw-Hill. Hays is an avid cyclist, amateur historian and photographer, gardener, and dog walker. He has enjoyed more years than he cares to count with his beautiful companion, Bernie Richey. You can follow him on Instagram as UpperNyackMike.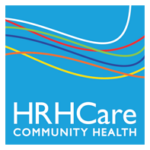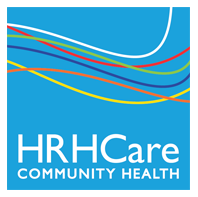 Nyack People & Places, a weekly series that features photos and profiles of citizens and scenes near Nyack, NY, is brought to you by
HRHCare
and 
Weld Realty
.