by Mike Hays
3 sharp blasts from the Peerless Finishing Company's factory whistle announced that Harry Atwood, birdman extraordinaire, would fly his biplane on August 24, 1911. Villagers packing the Nyack docks and riverfront saw the biplane fly south around Hook Mountain at 600 feet and then suddenly disappear. Villagers soon learned that Atwood, on his way, with stops from St. Louis to NYC, to the longest plane trip of his time, had developed a mechanical problem and was forced to land in a pasture in Upper Nyack. Villagers and reporters from Nyacks' two newspapers rushed to the scene for a close-up of the new-fangled flying machine.
14-year-old Butch Logue, later WWI vet and long-time nightly denizen of OD's in Nyack, was the first on the scene. Logue was delivering a meat order by bicycle to the nearby Frost home on N. Broadway, Widewater. He found Atwood seated on his Wright Model B biplane, having landed on its skis in a pasture north of Lexow Ave. across from the Davies house, Belle Crest. When Butch returned to his bike, his meat had been stolen, perhaps by one of the villagers who quickly assembled to see their first plane ever. The village constable was soon present to keep people from breaking off parts of the plane. Some were allowed to pencil messages on the canvases that was already covered with signatures. At other stops on his 1,300-mile trip, someone would sell pencils for awed crowds to sign their names.
In 1911, Nyack had seen the closing of the Hook Mt. Trap Rock Company to create Nyack Beach State Park; the closing of schools for 2 weeks due to a measles epidemic; and the opening of a new movie house, the Broadway Theater. But nothing was to compare to the emergency landing the birdman's biplane.
Harry Atwood
Harry Atwood was one of the earliest daredevils to take up flying, learning first hand at the Wright school, flying Wright-made biplanes. He was the first person to deliver air mail by dropping a bag of mail from a plane in Saugus, MA, outside Boston. He held several early distance flying records including Boston to Washington, where he landed on the White House lawn. In 1910, Glenn Curtiss had traveled 143 miles from Albany to NYC with a single stop in his "Hudson Flyer," winning a $10K prize from Joseph Pulitzer. No record of his flight appears in Nyack newspapers.
In 1911, Atwood took up the greater challenge of a St. Louis to New York City trip to earn a $10,000 prize. Planes traveled around 40 mph, so he made many stops on the way, including refueling stops in Chicago, Sandusky, and Buffalo. Crowds greeted him at every stop, and people used ladders to get on the roofs of houses, barns, and factories; or they gathered together in open spaces like baseball diamonds to get a glimpse as he flew by. Telegraph operators kept minute-by-minute updates of his flight.
Atwood often navigated by following railroad lines so he could read the town name on the station. The Wright Model B was powered by a small 4-cylinder gas engine driving twin propellers located behind the wings. The plane was 39' across and 30″ long. Flight was controlled by manipulating 2 foot-pedals and 2 hand-levers. Atwood sat exposed near the front of the plane on the lower wing. He did not wear goggles, helmet, or gloves, only his trademark driver's cap along with suit and tie. Each landing was greeted with crowds of spectators. He carried a lunch bag and a small, brown valise with a change of clothes, tooth brush, a topo map, and a few tools. According to the Times, when Atwood landed "dressed in a natty Norfolk suit, he seemed as clean and cool as if he had just alighted from a Pullman car."
"Two bird hops away from NYC"
Atwood brought 2 mechanics on the trip. They followed him by rail. Sometimes the mechanics rebuilt the engine overnight. He once had 5 mechanical problems in a single day. His final day was planned to be "two bird hops" to NYC. Atwood began the day very early at Castleton-on-Hudson. The farmer in whose meadow he had landed was charging admission so the crowed was smaller than usual. The mechanics couldn't get the engine started until they replaced a spark plug with one from an automobile. He surpassed the world's longest flight mileage as he zoomed past Germantown on the east bank. Heading across the river he circled waving throngs lining the river at Kingston Point, swooping low to wave back at them.
At 9a, Atwood's approach to Poughkeepsie was announced by bells and factory whistles as well as by many cheering people on the railroad bridge (now Walkway over the Hudson), under which Atwood flew at approximately 50 feet. He said hello to people on ferryboats as he passed them. He flew down the east shore, crossed to West Point as planned, but with too many soldiers crowding the parade grounds, he chose to not land there, instead heading across the river to Garrison where he refueled with gas from automobiles.
Atwood later said the trip down the Hudson was his favorite flight. He enjoyed being among the mountains. The down side to the Hudson Highlands and the Palisades was a paucity of landing sites, which is exactly what he needed when he began to lose power near Ossining. He dropped down over a river pier and asked for the nearest open field as he did not trust using the pontoons that had been added to his landing skis for the Hudson River segment. "Right around the mountains," said the man on the dock. He pushed the plane up to 600 feet and rounded Hook Mountain, where he was visible to the villagers who awaited him.
Upper Nyack was in transition from farmland to large estates in 1910. Still, there were fields and fruit orchards scattered along the relatively flat segment along N. Broadway in what had been once the George Green farm. Atwood spotted a small pasture of 150' just north of Lexow Ave. surrounded by fruit trees across from Belle Crest, the home built by Walter Davies, a retired manufacturer. He had no choice but to attempt a landing in what he said was "the worst box I've been in since leaving St. Louis." He just missed hitting a hayrick. The field offered little in the way of takeoff opportunities. It was raining and the ground was soft, and his mechanics were in NYC waiting for him. Atwood was stuck for the night.
A Night in Nyack
Judging correctly that one of the babbitts that surround and cushion the connecting rods had broken, he walked to the nearby home of Wilson Foss, Nyack's foremost millionaire of the day, to call Sheepshead Bay to find his mechanics. He also contacted Hudson Yacht and Boat Company (later Petersen's Shipyard) at Upper Nyack Landing to see if they could repair the connecting rod. Machinist Henry Kicks worked all night to fix the babbitt
Meanwhile, Atwood lunched with Foss at the St. George Hotel, later dining with the Davies across the street from the plane. Davies offered to cut down some of his locust trees so that Atwood could take off. He spent the night at the St. George Hotel. A flock of newspaper reporters arrived from NYC where disappointed crowds lined Riverside Drive, Battery Park, skyscrapers, and a dirigible. They waited all day for Atwood. So many stories were filed by newspapermen in Nyack that 2 extra telegraph operators were hired to handle the messages. Nyack was abuzz like never before.
Take-off
It was misting on August 25, 1911 and the winds were coming from the wrong direction. Atwood asked villagers, who still crowded around the plane as they had all night, to help him lift the plane over 2 fences into an open field owned by Miss Elizabeth Green. The night before, villagers had cut down at least 1 of her fruit trees, telling Atwood it was okay in the absence of the owner.  While a few more trees were cut down to make a runway of several hundred yards, Atwood went into town and bought dry clothes at Neisner's menswear store.
The wet engine wouldn't start so it was primed with gas and caught fire. Sand was poured on the gas tank before serious damage ensued. With propellers finally whirling, Atwood took off through the cleared trees saying, "I really think I touched branches on both sides as I went into the air."
Pushing the plane to its limits of 50 mph to counteract the plane's wet canvas, Nyack was soon behind Atwood. He landed on Governor's Island with a stop in Yonkers. "Well, I am glad it ended," he said as he got out of the plane, all the while alluding to a possible coast-to-coast flight.
Atwood, the birdman of 1911, won his prize (although he had tough time collecting it) and also won the hearts of Nyack villagers who saw their first airplane up close and for a day were the headline location on national news.
See also:
Sources:
Skylark, Howard Mansfield, 1999
Harry N. Atwood: Pioneer Aviator, Virginia Parkhurst, South of the Mountain, 1984-04
New York Times, August 25, 1911
Michael Hays is a 30-year resident of the Nyacks. Hays grew up the son of a professor and nurse in Champaign, Illinois. He has recently retired from a long career in educational publishing with Prentice-Hall and McGraw-Hill. Hays is an avid cyclist, amateur historian and photographer, gardener, and dog walker. He has enjoyed more years than he cares to count with his beautiful companion, Bernie Richey. You can follow him on Instagram as UpperNyackMike.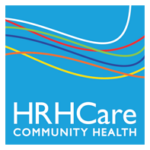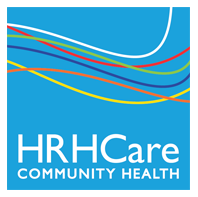 Nyack People & Places, a weekly series that features photos and profiles of citizens and scenes near Nyack, NY, is brought to you by
HRHCare
and 
Weld Realty
.