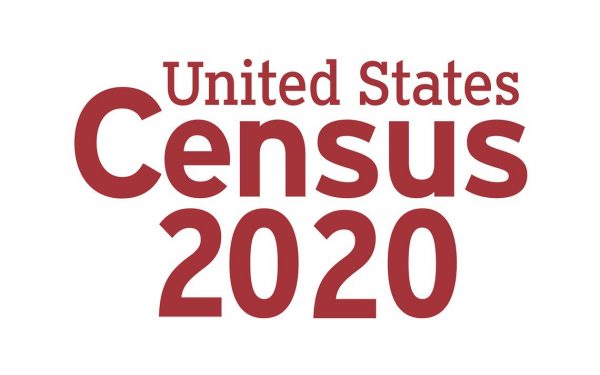 by Sarah Scheuer
Imagine living in a country with no support for families in need, no way to determine the necessary funding for hospitals, fire departments, school lunch programs, Medicaid, or mental health services. No way to create plans for highways. No grants for public transit systems. No grounds on which businesses could make big decisions. No way of organizing Congressional districts. A country where money is allocated randomly, with no consideration for population or demographics; where starvation, disease, and poverty are even more prevalent.
That's the country we'd be living in if no one responded to the Census.
The United States Census takes place every 10 years with the hopes that each household will take a moment to fill it out. This year, it features 9 questions that pertain to the number of people in one's home, the type of home one lives in, and the name, date of birth, and race of each occupant. Thousands of people do not respond to the Census. This is a major loss, as the data collected by the Census goes directly toward helping our communities to thrive. The Census data is used to draw state lines and determine Congressional representation. It's also used to determine how we distribute federal aid. Rosemary Farrell, the Senior Librarian for Programs & Community Engagement at Nyack Library explains that federal aid is "money our schools, libraries, hospitals, and first responders depend upon to function and preserve the health, prosperity, and intellectual strivings of our community."
In Nyack, the Census collects information that is crucial to funding public universities, senior living programs, libraries, and school lunches. Missing responses can result in a lack of support for these programs and many others.
There are plenty of reasons why people may have difficulty filling out the Census. Communities with lots of renters, people of color, people with language barriers, children under the age of 5, and immigrants tend to be harder to enumerate. Unfortunately, those communities are also the ones who might benefit the most from Census data.
According to the most recent American Community Survey by the Census, Nyack's Black or African American population is about 27.2%, and its Hispanic or Latino population is 18.3%. The town also has a large population of renters.
Understandably, there is a lot of fear that can come with filling out a government survey. Jeff T. Behler, Regional Director of the Census Bureau for New York, says that people with language barriers are not always able to receive clear communication about the Census and its importance. He also notes that immigrants may assume that they have to disclose their legal status or provide some form of identification, when really that is not the case.
The Census team works hard to eliminate as much fear and miscommunication as possible. The economic strife of this time means that funding and grants are especially important, so now it is paramount to spread the word that the Census is safe and easy to fill out. Behler credits partners of the Census for making a huge difference in response rates. "Partners could be our elected officials, it could be a church leader, it could be a community-based organizational leader, it could be a business owner," Behler explains. "They're the trusted voices for these communities that are hard to count." Census organizers have been working with each of those key leaders to train them as spokespeople. Their role is to remind people that the information they provide to the Census cannot be shared with any other federal agency, local or state law enforcement, housing authorities, homeland security, or the IRS.
The pandemic limits the ways in which partners can spread information about the Census. In 2010, they were able to host information sessions and hand out the forms to be completed as a group. These events would usually take place at libraries, restaurants, and community centers. Now, technology is the only viable mode of educating people about the Census.
But Behler also sees it from a glass-half-full perspective. For the first time, people have the opportunity to fill out the census online or over the phone, and many are at home to do that. When they started to predict the self-response rate earlier this year, the Census team knew nothing about Covid-19. "Based upon our tests throughout the decade and response rates worldwide, we said we'd be at 60.5% at the time we'd start knocking on doors," Behler says.
But just a few days out from the August 4th door-knocking date, the Census has reached a 62.6% response rate. "That tells me that the work that our partners did over the past two years of educating the community," says Behler, "whether that's telling people to apply to a Census job, or just talking about the importance of the Census with the community- it worked!"
Right now, Nyack Mayor Don Hammond is doing his best to spread the word through emails and phone calls. In conversations with Census officials he has discussed strategies for reaching out to communities that are hard to enumerate and utilizing social media to get the word out. In Nyack, there are fewer responses coming from lower-income housing areas, so spreading information to those households will be the focus.
Push Week began on Monday, July 27th. The goal of this week is to persistently and creatively utilize social media, advertisements, and communication to get out the word about the Census and ensure that all New Yorkers are counted. On Tuesday, Census representatives will begin going door-to-door asking households who have not yet filled out the Census to do their part. Behler ensures that each representative has been trained on Covid-19 precautions and will be wearing a mask.
Mayor Hammond wants Nyack residents to know that the Census only takes 5 minutes to fill out. Behler wants to thank all who take those few minutes out of their day to respond–it will make a real difference in our community.
If you haven't already, you can fill out the Census now at 2020census.gov.
You can find guides in 59 US languages here.
To fill in the census by phone in English, call 844-330-2020.
Phone numbers for other languages can be found here.
You can also fill out the form by mail.
Sarah Scheuer is a Nyack News & Views Intern.