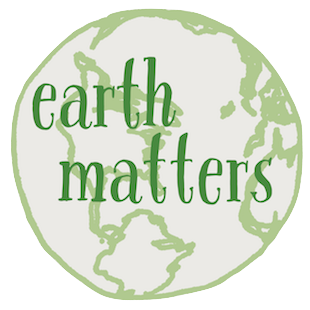 Earth Matters focuses on conservation, sustainability, recycling and healthy living.
If Earth Matters to you, sign up for our mailing list and get the next installment delivered bright to your inbox.
by John McDowell, President of Rockland Farm Alliance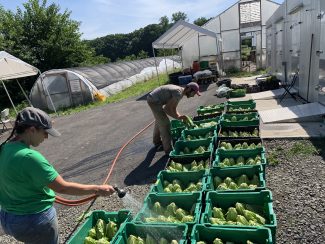 Within weeks of the COVID-19 Pandemic hitting the world, access to healthy food became foremost in people's minds, in all walks of life. With U.S. supply chains breaking down and a huge demand from food banks in early March, Rockland Farm Alliance (RFA), the only community farm in Rockland County, turned to the mission it's been championing for over 10 years: education and local access to healthy food.
Despite facing revenue losses due to COVID, in its education programs and events, RFA turned to its flagship project, Cropsey Community Farm, to help the community. Our non-profit designed a program to engage directly with the community's needs. Program Director Alexis Elton and Cropsey Community Farm Manager Al Lakomskis got busy and launched Project Greens. Its mission:to donate produce to food pantries and communities in need in Rockland County and the lower Hudson Valley.
Create New Local Supply Chains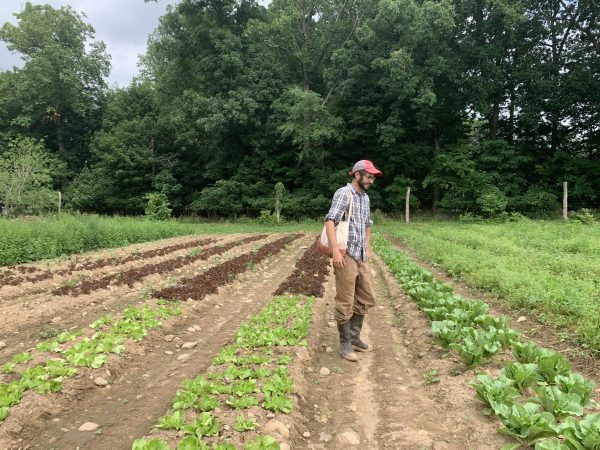 There is an opportunity now to redefine our local food distribution network, creating direct food access to fresh produce. "As COVID-19 has illustrated, our supply chains, for food and everything else, are way too complicated as we come into a time when outrageous events, weather, disease, and otherwise are more and more likely to affect us," says RFA Board Member Joan Dye Gussow, a renowned author, food policy expert, environmentalist, and gardener. The powerful tendency will be, as she explains, to restore the traditional broken supply chains. "We need to push against that trend, towards a locally grown food system that can supply significant portions of local need," she says.
And that is precisely what RFA aims to do with Project Greens 2020. Ironically, the pandemic affords us an opportunity to redesign food distribution systems, while also strengthening local economies to connect communities.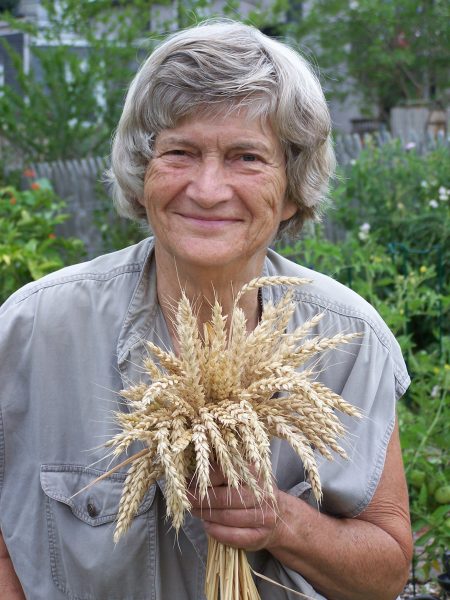 In the past six weeks, RFA has donated 1,800 heads of lettuce, valued at $4,500, to pantries such as: the Martin Luther King Multi-Purpose Center, Catholic Charities, and People to People. 
More Information About RFA & Supporting Project Greens
Visit RFA at the Nyack Farmers Market on Thursdays from 8a-2p. You can purchase greens. All sales of lettuce will support RFA's Project Greens to help feed your neighbors. RFA has also sold lettuce to Stone Barns Center, which has included Project Greens in their boxes of food to pantries in the Bronx and Queens. RFA has managed to build Project Greens on a shoestring budget and is continually seeking donations to maintain this impactful initiative. Funding will continue to cover production costs, labor, farm operation expenditures, and distribution. 
In part of our distribution, we plan to retrofit our existing mini-school bus in order to safely transport even more fresh produce to communities in need. RFA is looking for immediate financial contributions to continue to grow additional food, increase our distribution, and maximize our impact. 
If you would like to donate to Project Greens go to https://www.rocklandfarm.org/projectgreens for more information. Visit RFA at the Nyack Farmers market on Thursdays. When you purchase lettuce and other green mixes, all sales support RFA's Project Greens and help feed your neighbors. 
Come to Sunday Brunch series at Cropsey Community Farm, every  Sunday, 10a-1p with Rockland Roots food truck, and visit our "All Local" Farm Store. Music by fiddler Ian Moore.
Read Earth Matters every Wednesday on Nyack News And Views, or sign up for the Earth Matters mailing list.