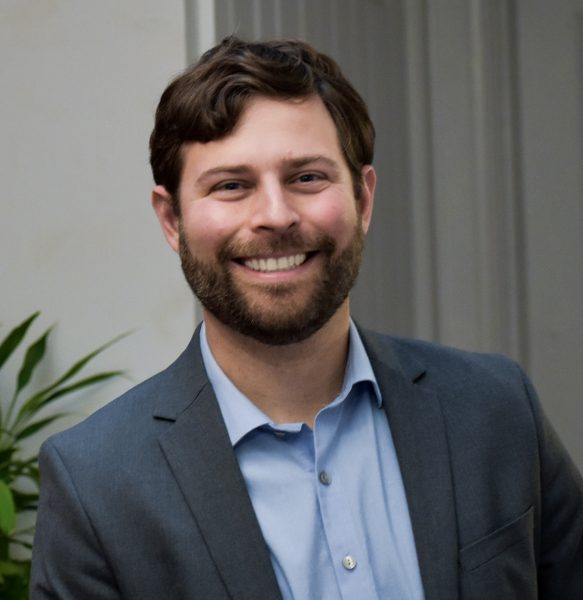 by Elijah Reichlin-Melnick, Candidate for NY State Senate
Almost 25,000 lives have been lost due to COVID-19 in New York State, each one a person who was loved; a family member, a friend, a colleague. As we look toward reopening, we must honor the lives lost by protecting our community from the ongoing threat from the coronavirus. I'm running for state senate in the 38th District because I know we need bold, progressive action to help our residents and businesses cope with the public health and economic crisis brought on by the COVID-19 pandemic.
I propose a robust plan to rebuild New York that includes free testing for all New Yorkers, increased funding for hospitals, expanded unemployment benefits, and zero-interest loans and grants to every small business that needs assistance. We must also hire thousands of public health workers to trace the contacts of those with the virus, in order to contain new outbreaks before they rage out of control. Only then will our economy have a chance to fully recover. The actions already taken in New York have dramatically reduced the number of new cases. Now we must stay vigilant or else we will follow in the path of states like Texas, Arizona, and Florida that relaxed their efforts to control the virus and are now seeing spikes in new cases.
We need to ensure we're medically prepared and able to care for all New Yorkers. To start with, the state should obtain enough personal protective equipment (PPE) to ensure that healthcare workers are safe, and create a 3-month stockpile of medical equipment, so we are prepared for any future crisis. It is critical that we provide our vulnerable seniors with homecare services, case management, and delivered meals. To protect seniors in nursing homes, we need to enforce social distancing, supply adequate equipment, and ensure safe staffing levels. Testing must be available for everyone, so that immediate treatment and isolation can follow if necessary. Funding for under-resourced hospitals whose capacities have been overwhelmed is especially important. Losing more lives because we are not ready to respond to a pandemic is unacceptable.
The economic consequences of the pandemic on individuals and businesses have been dire. Small businesses employ millions of New Yorkers and are the backbone of our economy, but many if not most small businesses are struggling to keep their doors open right now. They need grants and zero-interest loans to survive, and they need state government to reduce the red tape that keeps aid from flowing quickly to impacted businesses. For struggling businesses and struggling individuals, the state should grant rent and mortgage forgiveness while ensuring that landlords and mortgage holders are compensated for lost income. Finally, it's imperative that we upgrade our unemployment system to efficiently manage the large volume of claims; people should not have to wait weeks before their claims are processed.
To pay for the expanded assistance to individuals and businesses in my proposal, the state should seek new sources of revenue by insisting that multi-millionaires and billionaires pay their fair share in taxes, and by fully legalizing, regulating, and taxing marijuana. We must also continue demanding that the federal government step up and provide expanded assistance to state and local governments in order to avoid devastating budget cuts that would worsen the economic crisis and could trigger a severe recession.
This COVID crisis has wreaked havoc throughout the state. Now it's up to our elected officials from the governor to local mayors and town supervisors to lead a response that keeps every New Yorker safe and secure. I'm ready to get to work for our district and our state because I know that if we act swiftly and boldly, we can build back our state for everyone.
Elijah Reichlin-Melnick is the legislative director for State Sen. James Skoufis, and a Village Trustee in Nyack. He has previously worked as a constituent service specialist and district representative for U.S. Representatives Nita Lowey and Eliot Engel, as the executive assistant for former Orangetown Town Supervisor Andy Stewart, as a Hudson Valley regional planner, and as an elementary public school teacher. Reichlin-Melnick is running to replace Sen. David Carlucci, who is not seeking re-election, in the 38th Senate District which includes the Town of Ossining in Westchester County and the towns of Clarkstown, Orangetown, and Ramapo in Rockland County. More information can be found at www.elijahforsenate.com