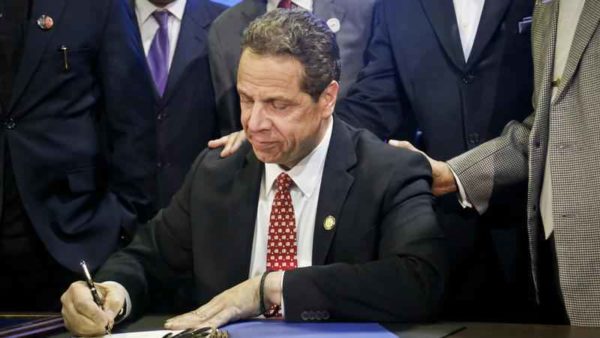 by Jane Cowles
It's exciting to see businesses opening their doors again after a 3 month pause. While the restlessly quarantined await the opening, many small business owners are short on cash to keep their business operating.
At the end of May, New York State has launched a loan program to assist small businesses reopen. The program prioritizes regions that are in the reopening phase. Although, businesses that have not yet reopened can begin to prepare their application for the program known as "New York Forward Loan Fund (NYFLF)."
What types of businesses qualify?
Businesses with under 20 full-time employees, non-profits, and small landlords who have not received funds under the Paycheck Protection Program or EIDL can apply. Small businesses must have less than $3 million in annual revenue. Non-profits must provide services and have a budget of less than $3 million per year. For additional information read the guidelines on the Empire State Development website.
What are the loan terms?
Loans from the NYFLF have a 5 year term. The interest rate is 3% for small businesses and small landlords and 2% for nonprofits. Unlike loans from the PPP and the EIDL advance, these loans cannot be forgiven. For additional details, read this article.
What can the funds be used for?
These loans are designed to cover the cost of reopening. NYFLF provides funding for inventory, marketing and costs to accommodate for social distancing. For additional details please read this article.
How do I apply?
Visit the Empire State Development website, go to "Apply Now," click on the link, and follow the instructions.
The following banks and lending institutions participate in the NYFLF: Apple Bank, BNB Bank, BlackRock Charitable Fund, Citi Foundation, Evans Bank, Ford Foundation, HSBC Bank, M&T Bank, Morgan Stanley, Ralph C. Wilson, Jr. Foundation, and Wells Fargo.
This information is provided for general informational purposes only. No information contained in this article should be construed as legal advice and does not establish an attorney-client relationship.
Jane Cowles is an attorney focusing on contract law, business law (start-up, planning and restructuring), tax law and art law. She has over 10 years experience working with business transactions at boutique law firms and as a tax advisor for Ernst & Young. She has a solo practice in Rockland County and advises creative professionals, small businesses, and entrepreneurs. She is available to help with all the challenges individuals and business currently face with the COVID19 pandemic. For more information, visit her website www.janecowlesattorney.com or email her at jane@janecococowles.com. She is offering 30 minute FREE consultations by telephone or video conference.