by Amy Alinkofsky
Not even a pandemic can stop the arts. This summer, RoCAs' popular teaching artists are offering new online classes that are live and interactive. Each 4-session class will be conducted weekly over Zoom. Classes include demonstrations, discussions, critiques, and at-home assignments in a wide spectrum of fine art disciplines.
SoulCollage® is an introduction to a unique blend of the fun and imagination in collage. And to the power of self-inquiry and personal growth. It's with Cynthia Shaw. These days we need all the fun and inner wisdom we can get! Are you feeling stuck? Restless? Longing for more? Questioning your future? Needing a creative outlet? If so, this class is for you! No collage experience is necessary; all you need is a willingness to play and look within.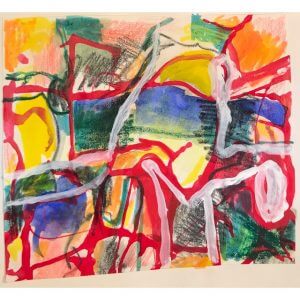 Learn how to add a dynamic quality to your paintings with the understanding of abstraction. Compose your own work by breaking down images to the most abstract elements. Understand plasticity, push and pull, and how color can work for you. A still life will be provided–or, work from your imagination, sketchbook, or photo! The class will also view and discuss many of the artists in history who have left glorious examples for us to study and enjoy.
Originating in the 8th century, Chinese brush painting is one of the most renowned approaches to painting. It unifies what were considered the highest forms of creativity in China: painting, poetry, and calligraphy. Known as the "Three Perfections," the painting style combines these disciplines to depict nature as a stylized extension of the emotional world of the artist. Participants will learn the "Four Gentlemen," each representations of the seasons: wild orchid, bamboo, chrysanthemum, and plum blossom. It will focus on the quality of strokes, color preparation, rhythm, movement, energy, composition, and more.
The instructor, watercolor artist Jayne Conte, will break down the basic techniques of watercolors in a relaxing environment with plenty of hands-on instruction. Conte combines years of experience and a passion for art in her class and helps intermediate painters create true works of art. Each week, the class will dive into a new painting–Conte demonstrating while the class follows suit; or, students can work on personal pieces.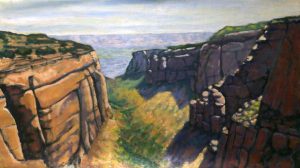 Learn the art of painting landscapes with John Creagh. The entire painting process is covered, from the application of the medium to achieving clean color, good value relationships, and balanced compositions. Special attention is placed on learning to see masses as opposed to lines and form rather than detail. The focus is on how to accurately simplify the colors and values of the main shapes.
This class on creative writing will be devoted to poetry, fiction, and memoir writing. Students of all experience levels will have the opportunity to read and discuss their writing, and receive valuable critiques from the instructor as well as other students.
Register today before classes fill.  Zoom information and supply lists will be sent upon registration for all classes. A limited number of scholarships are available–visit rocklandartcenter.org for details.
Rockland Center for the Arts is the oldest arts organization in Rockland County, presenting outstanding programming in the arts for over 70 years. RoCA is located at 27 South Greenbush Rd, West Nyack, NY 10994.
RoCA's programs are made possible, in part, with funds from the New York State Council on the Arts, with the support of Governor Andrew Cuomo and the New York State Legislature. Funding is also made possible by the County of Rockland.