Welcome to Phase III of NY Forward! Although table service is limited to 50% capacity because of the COVID-19 pandemic, many Nyack area restaurants still offer takeout and delivery. Some are are also offering specials, discounts, and family meal packages.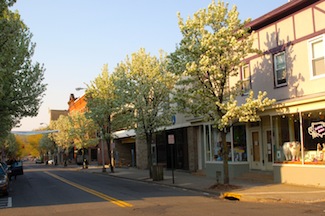 Nyack News And Views joins the Nyack Chamber and local elected officials in encouraging the community to support our local eateries by placing take-out or delivery orders.
To give you a few ideas of how you can help our local businesses thrive during these trying times while getting a deal on a great meal, here's an updated list of Nyack and nearby restaurants with their contact info and hours of operation.
Thanks to NHS student Miah Barrow for updating the list started by Nyack resident Gregory Gritmon and Visit Nyack's Meg Mayo.
To print a copy of this list, click here.
https://docs.google.com/spreadsheets/d/1rGDUH6so_MEFLE5tXAxcfihC7WHvoHuEtGl2A0u85PY/edit?usp=sharing