by Michele McCarthy
Home again this weekend? Here are a few safe sheltering suggestions for the the weekend and the week to come.
For many of us, the long string of indoor days has lead to new entertainment discoveries. Share what you've learned with Nyack News And Views and we'll include your ideas in an upcoming Weekender.
Entertaining and Educational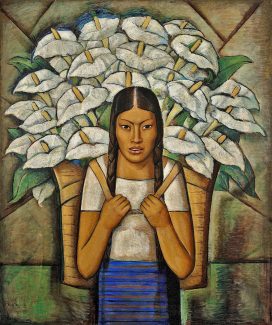 Visit the Whitney From Home with your tween or teen. Streaming on YouTube, Vida Americana: Mexican Muralists Remake American Art 1925–1945 explores the impact of the Mexican muralists and the ways they "inspired American artists to create epic narratives about American history, everyday life and using their art to protest economic, social, and racial injustice."
The NY Times collected 53 Recipes to Cook with Your Kids and keep them happy while learning to prepare tasty treats, including tiny pancakes, krispy kale chips, sweet potato fries, vegan chocolate cupcakes and easy vanilla ice cream.
 The Virtual Book Channel is a literary community and a platform for writers to connect with readers like you. Try making a family comic with Mira Jacob and her son. Or check out The Paris Review Inside Story where parents share books they're reading with their children.
Rivertown Film presents The Woman Who Loves Giraffes, the story of Dr. Anne Innis Dagg, who in 1956 was one of the first people to study giraffes and the struggles she faced as a woman. View the trailer, register and purchase your ticket to watch the film at any time for five days after your ticket purchase, which supports Rivertown Film and ROSA 4 Rockland. 
It Takes a Village to cover our villages.

Local news matters now more than ever. Nyack News and Views has covered news, arts and culture in and near the Nyacks for a dozen years. During the COVID-19 crisis, we've doubled down on content, bringing readers service-oriented news you can use.

We need your help – NOW – to continue this work. Please consider making a one time or sustaining donation to Nyack News And Views. Thank You!
Wine and All That Jazz
Wine and spirit shops, considered essential businesses during the COVID-19 New York Pause, are permitted to remain open. Sip to support these Nyack businesses: Nyack Wine Cellar: Curbside service, put out at the door or delivering six or more bottles in Nyack. To order and pay with credit card call (845)-353-3146. Palmieri Wine & Spirits: open for walk in as well as curbside pickup. Delivery available by case purchase within five miles. Call (845)-727-1057. Simard & Company. Wine by the bottle. Walk in or to place an order call (845) 535-3736.
Even during NY Pause, children still need something fun to do. RoCA has a few ideas.
Rockland Center for the Arts (RoCA) presents Make Your Own Paint at Home, a FREE Virtual Art Workshop for children for ages 6-9 years old. Join instructor Tiffany Freeman on Sat May 2 from 1-2p to learn how to make pigments and paints with simple household materials and make original masterpieces in your very own home. To register and receive the Zoom meeting information for this virtual art workshop, please send an email to CampRoCA@gmail.com
Tarrytown Jazz Forum Arts is bringing  music to you with a free, weekly Facebook Live Streaming series from artists' homes to your home. Saturday evenings at 7 p.
Wave Hill is Branching Out. Find a wide-range of activities from the spectacular Bronx garden brought home to you, including virtual walks with naturalist, Gabriel Willow.
Time to Work Out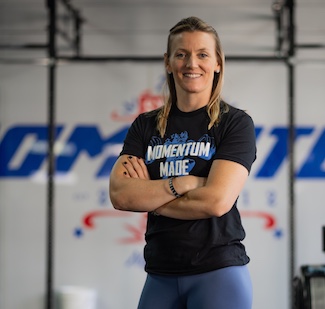 CrossfitMomentum.com in Nyack is offering online memberships that include 15 Zoom classes a week and a beginner-friendly workout of the day on its YouTube channel, specific program tracks including Nutrition, Bodybuilding, Stretching/Mobility, Gymnastics available on a personal training basis with one of their experienced coaches. Call 845-367-0862 or email team@CrossfitMomentum.com.
The regular Nyack Weekender is on hiatus during the pandemic. In its place we are inviting community members for their recommendations of books, movies, TV shows, comfort foods, etc for each weekend. You can get each week's update delivered to your mailbox auto-magically every Friday morning, by adding your name to our mail list. Visit our online sign-up sheet to subscribe.