This week in the villages: If you've missed buying fresh produce, meats, and flowers, the wait is over.  The Nyack Farmers Market will reopen on a modified basis starting on Thurs, May 14.  Shoppers are encouraged to pre-order and prepay whenever possible. Water main flushing continues this week in Nyack and parts of South Nyack, and gas main replacement is scheduled to begin in Nyack. There have been a few changes to overnight parking rules in downtown Nyack, and the Rockland County Department of Health has made additional changes to the Commissioner's Standing Isolation Order.  And Joe Rand will walk across Rockland County on Saturday to raise money for the Montefiore Nyack and Good Samaritan foundations.
Village of Nyack
Nyack Farmers Market Reopens
The Nyack Farmers Market will reopen on a modified basis starting Thurs, May 14 from 8a to 2p. This is a first step toward a full reopening sometime in the future.
The realities of COVID-19 require that everyone observe new guidelines to protect individual and public health. So it's very important that all market participants adhere to protocols developed to ensure the safety of shoppers, vendors, and Chamber of Commerce staff and volunteers.
It is required that shoppers and vendors wear masks at all times
It is required that vendors wear gloves, as well as masks
Shoppers are precluded from handling merchandise
The number of people in the market at any given time will be limited
Regulate how food and money are handled and how people enter, move through, and exit the market
Strongly encourage pre-orders, pre-paid, for pick-up
A list of vendors who will be present physically or virtually at the May 14 Market may be found here. The vendors are divided into three groups:
those who will have a physical presence at the market and can handle pre-paid orders for pick-up at the market on market day
those who will have a physical presence at the market and will take orders/process orders on site
and those who will handle orders remotely as in previous weeks, but will not have a physical presence at the market on May 14
Nyack Mask Makers will have free masks on hand for those who need one.
Parking fees at muni-meters are currently suspended throughout the village (though overnight regulations have changed recently). Be prepared to line-up (with social distance) to enter the market. The May 14 opening is a dry run.
It Takes a Village to cover our villages.

Local news matters now more than ever. Nyack News and Views has covered news, arts, and culture in and near the Nyacks for a dozen years. During the COVID-19 crisis, we've doubled down on content, bringing readers service-oriented news you can use.
We need your help–NOW–to continue this work. Please consider making a one time or sustaining donation to Nyack News And Views. Thank You!
Changes to Overnight Parking
During the COVID-19 pandemic, the Village of Nyack has taken the opportunity to review its parking regulations and have implemented changes in the interest of public safety and ensuring that streets are cleaned. On May 6, 2020, the Village of Nyack Parking Authority began enforcement of "No Parking on Village Streets" from 3a to 6p in the downtown area including:
Main St from Midland Ave to Broadway
Broadway from Cedar Hill Ave to First Ave
Franklin St from High Ave to Depew Ave
The Parking Authority will also enforce safety violations, including blocking of fire hydrants, parking too close to corners, blocking of crosswalks, vehicle inspections, and other parking infractions. Information on these and other parking changes may be found on nyack-ny.gov.
O&R Gas Main Replacement
O&R will be replacing aging gas mains beginning on Mon, May 11, 2020 starting on Upper Depew Ave and continuing east down to Jewett Pl and Dickinson Ave, including Bache St. This work is anticipated to last until the end of May or early June.
The second phase of the project gas main replacement will take place on Prospect St beginning at Depew Ave and ending just south of the Hudson St intersection. Work continues on S. Mill St/Depew Ave intersection and heads south to Hudson Ave.
O&R does not plan to enter into any homes at this point until the COVID-19 restrictions are lifted. Individual service lines will be dealt with in the future. Residents in the areas under construction will have access to their homes and will be notified directly by O&R.
All of the work planned by O&R is in coordination with the Village of Nyack's water main replacement project which is scheduled to begin in the next few months. Once the gas and water main work is completed, the intention is to repave the streets as quickly as possible. There may be a period of waiting to allow the roads to settle from the construction. If you have any concerns regarding these projects, please contact James Politi, Village Administrator, 845-358-3581.
Water Main Flushing Continues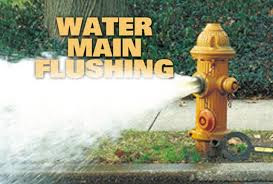 This week the Village of Nyack Water Department continues to flush water mains in Nyack and South Nyack with the exception of the Nyack College area of South Nyack on Monday through Thursday between the hours of 9p and 6a. As a result of the flushing, your water may be temporarily discolored and you might experience a temporary reduction in water pressure.
A Show of Support for Montefiore Nyack Hospital
In order to provide a small bit of joy to the staff of Montefiore Nyack Hospital, the hospital is looking for musicians from the community who would be willing to do a short, solitary set of music during the hospital shift change around 7:15a and 7:15p each day. The musician would stand on the corner of Haven Court, near the hospital (but a very safe distance away), and play or sing a set of their choice.
Interested musicians and vocalists may sign up here. The sessions will also be shared with the hospital on a Facebook page that recognizes the bravery of our first responders and hospital employees. If you have any questions, please contact Melody Partrick, Recreation Director, Village of Nyack.
"Walk the Rock" Cross County Walk
to Support Rockland's Two Community Hospitals
On Sat, May 16, Nyack resident Joe Rand plans to walk the width of Rockland County from Suffern to Nyack. It's a hike for sure–but it's also a fundraiser for the Montefiore Nyack and Good Samaritan Hospital foundations.
You can support this walk to benefit our hospital health care workers by donating $1/mile (or $13) to Rand Community Fund at the Rockland Community Foundation. All donations will be matched by Better Homes and Gardens Rand Realty and will be split between the two hospital foundations.
For more info and to make a donation, visit rocklandcommunityfoundation.salsalabs.org/walktherock/.
The Village of South Nyack
Tue, May 12, 2020 Virtual Village Board of Trustees Meeting
Members of the public are invited to speak virtually at the Village Board of Trustees meeting on Tue, May 12 at 7:30p. The regular meeting will follow, beginning with representatives from the law firm of Montalbano, Condon & Frank, P.C., representing Nyack College, giving a presentation in connection with its application to the village requesting an amendment to Nyack College's special permit to allow residential use of existing structures. Information on how to join the Tue, May 12 7:30p Village Board meeting via teleconference may be found on southnyack.ny.gov. An agenda for the meeting may also be found on southnyack.ny.gov.
New Playground Equipment for Franklin St Park
DPW has begun to remove the old playground equipment in Franklin St Park. Following the removal, two new pieces of equipment will be installed in the children's playground. This improvement was made possible with a grant from the New NY Bridge Project's Waterfront Revitalization Program. A copy of the layout may be found on southnyack.ny.gov.
Free Masks for Senior Citizens
The Village of South Nyack has obtained face masks from New York State. Seniors who are South Nyack and Grand View residents may pick up a face mask at South Nyack Village Hall, 282 S Broadway from 9a-4p M-F. The masks are individually wrapped and reusable. If you are unable to come in person, please call Village Hall at 845-358-0287 and arrangements will be made for a mask to be delivered to you by a member of the police department. Visit southnyack.ny.gov for more information.
Village of Upper Nyack
Face Masks Available at Village Hall
The Town of Clarkstown has provided the village with a limited number of cloth face masks at no cost. If you would like a free mask, please email Village.Clerk@uppernyack-ny.us. The clerk will make one available to you for contactless pickup.
Town of Orangetown
Virtual 5K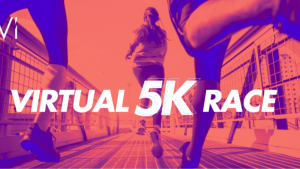 The Town of Orangetown and Supervisor Teresa Kenny have come up with a fun and interesting fundraiser in these tough and trying times, a Virtual 5K Race to be completed between May 1 and May 17, 2020. What's unique about this event is that participants can run (or walk) the 5K on any route and time of their choice within the specified time frame. Run/walk with friends if you wish–just observe stipulated social distancing rules.
For those who don't want to participate in the event, there is still an opportunity to be a part of this event. For a $100 donation, you'll get your name (personal or business) printed on the back of the t-shirt, which will be supplied to all participants. And most importantly, all net proceeds will go towards keeping local food pantries fully stocked for the many families who need some help at this time.
Town of Clarkstown
The Town of Clarkstown State of Emergency remains in effect and all town departments are open to the public for telephone inquiries, electronic communications, and electronic filings. In-person appointments with the public will be made on an emergency basis only.
To reduce exposure risks to Clarkstown's emergency service professionals, town officials are asking the public to only call the police for emergencies. If you are quarantined (mandatory or self-imposed) in your home due to possible or confirmed COVID-19 exposure, PLEASE advise the 911 dispatcher so it may be relayed to responding units. Officers will be initiating the interview process from outside your home and practicing social distancing when possible.
Tele Town Hall Mon, May 11, 2020, 4p (NEW TIME)
Join Supervisor George Hoehmann for an update on a group telephone call to ask any questions or bring up any concerns you may have. Call 845-203-6304 to join or watch on FB live.
Congers Lake Walkway Reopens
Congers Lake walkway will reopen effective 10a, Mon, May 11, 2020. The park is open 8a to 8p. The walkway will be open for walking only. Social distancing and walking directional signs will be posted throughout the walkway, which will be one way only to the right.  All amenities and facilities will remain closed including playgrounds, basketball courts, tennis courts, and bathrooms. Residents can enter the park through the main parking lot at the Congers Community Center and the Lake Road entrance near Rt. 303 and Rick's Club American. Park staff will be checking IDs for Clarkstown residency at both entrances. All other entrances will remain closed. It is recommended that residents use a mask while on the walkway.
Community Centers
The Clarkstown Recreation Department has been filming activities for residents to enjoy while home and social distancing. They will be broadcast every day on the Town of Clarkstown Government Access Channels (Cablevision/Altice Channel 78 and Verizon Channel 35). A schedule for the week may be found on town.clarkstown.ny.us. There will be other recreation activities broadcast on FB Live (on the Town of Clarkstown Recreation & Parks) led by recreation staff and volunteers at 11a each day. Videos will also be on the town YouTube Channel.
Clarkstown Mulch Site Open
Residents of the Town of Clarkstown may pick up compost and wood mulch during regular park hours for use at their residence at Germonds Park, 185 Germonds Rd, West Nyack.
Rockland County
Changes to Commissioner's Standing Isolation Order
Rockland County has amended its COVID-19 "Commissioner's Standing Isolation Order" related to separate all sick people from healthy people and prevent the spread of the virus. Residents who have tested positive or have symptoms for COVID-19 must remain in isolation for at least 10 days, up from seven days previously advised by the Centers for Disease Control and Prevention (CDC).
If this legal isolation order is not followed, residents may be fined up to $2,000 per day. Parents and guardians are responsible for ensuring their child(ren) complies with this order or face the same fines.
A copy of the full isolation order is online at rocklandgov.com. More info is available at Rockland County's COVID-19 page.
The requirement to wear nose and mouth face-covering in public places remains in affect in New York state you are unable to maintain social distancing.
Funds Still Available in SBA Paycheck Protection Program
Business owners are reminded that over $100 billion in U.S. Small Business Administration (SBA) Payroll Protection Program (PPP) funds are still available to small businesses and nonprofits across the country. This funding can be used to provide eight weeks of payroll, rent, utilities, and mortgage interest to help keep workers employed. PPP loans have a maturity of two years and an interest rate of 1%. Under the CARES Act, loan payments may be deferred for one year, and are retroactive from Feb 15, 2020, so employers can rehire their recently laid-off employees through June 30, 2020. Applications may be submitted through a PPP-participating bank, credit union, CDFI, or online.
For more information on approved lenders, borrowers may visit the SBA Lender Locator at www.sba.gov. For more information on the Paycheck Protection Program, including the application form, please visit www.sba.gov. For more information on resources available to businesses and nonprofit organizations in Rockland County, please visit rocklandgov.com.
Plasma Donors Wanted
If you have recovered from COVID-19, your plasma could help sick COVID-19 patients. Rockland residents can donate plasma at New York Blood Center location at 25 Smith St, Nanuet by appointment. You may apply to be a plasma donor at www.nybc.org.
The Role of Energy Storage Online Teach-In and Climate Change, Population Growth, and COVID-19 Virtual Event
On Tue, May 12 at 1p, New Yorkers for Clean Power present an online teach-in on The Role of Energy Storage. This program is about using batteries to store solar and wind energy for use when the sun isn't shining or the wind isn't blowing. Learn the latest on energy storage technology and how to use it to leverage our renewable energy future. And at 7p, the Rockland Sierra Club, 350 NJ/Rockland, Cornell Cooperative Extension of Rockland, Rockland Citizens Action Network, and the Nyack Library present Climate Change, Population Growth, and COVID-19. The current Coronavirus is not the first virus in the last few decades to jump from wild animals to human beings, causing epidemics or pandemics. Ecologist Felicia Keesing will answer questions about why we are suddenly seeing more viral epidemics passed from wildlife. She will explain some of the causes, such as human population growth and climate change, both leading to loss of habitat and factory farming. Both events require registration which can be done by clicking the links.