by Mike Hays
O'Donoghue's Tavern, a village favorite for over 100 years, has decided to close its doors due to the economic toll the pandemic has taken. Affectionately known as OD's locally, the tavern survived Prohibition from 1920-1932 as a speakeasy, but yesterday threw in the white flag to the current crisis. Owners Geoff Torrens and Dianne Fuhrman, who have run the current iteration of OD's as an organic, farm-to-table restaurant and meeting place, posted this statement about the closure:
It comes with a heavy heart that we have decided to close OD's Tavern. Over the past four and a half years we so enjoyed being a part of Nyack's vibrant community and we'll surely miss it.
According to the owners, continuing exclusively as a takeout/delivery model, as restaurants have been forced to do, was not viable. They added:
We want everyone to encapsulate the OD's that was full of good food, laughter, music, dancing, and great spirit. We will always hold beautiful memories that were made with our dedicated, hardworking, and loving staff, our lovely and lively patrons, the music, art, and events that made OD's a part of the community.
A Speakeasy during Prohibition
OD's opened in 1909 (under another name) as a tavern run by Tom Maggio. The tavern, once a stable for the firehouse, was located behind Maggio's Cigar Shop, which faced Main Street. Like the cigar store, the tavern was attached to the next door Mazzepa Engine Company #2 firehouse. In fact, the tavern could only be accessed either through the firehouse or through the cigar store. The sense of being a world apart made it a favorite spot.
[ad_tag_rotate ata="57″ dr="R"]
During Prohibition, OD's was one of Nyack's most well-known speakeasies. It had several things going for it in fending off agents, not the least of which was that Nyack's then mayor, according to Kevin O'Donoghue, was often seen carrying liquor in and out of the tavern. The tavern's unique indirect access added another layer of defense. There was a red light on the door to the fire station that would alert the bar that someone wanted in. A doorbell and peephole system was used to verify who wanted to come in from the cigar store. A system was also in place with a chute to the basement to hide liquor.
All such defenses were not a foolproof defense against informants. In 1931, Maggio's restaurant was raided by federal agents who responded to a complaint from competitors. Two agents entered the tavern at 4p while customers were drinking and playing pool. They locked the door and made customers leave. They told the bartender, who was emptying a bottle of gin, "You need not empty it, for we know there is plenty upstairs." They proceeded to raid the Maggios' upstairs apartment, waking their sleeping daughter, then smashing bottles in the lot next door. They also bored holes in beer barrels in the basement. Tom Maggio and the bartender were given summons'.
OD's over the years
The tavern has been known by many names. In its early days, it was O'Connor's, then Maggio's Restaurant during prohibition, and the Silver Grill in the 1930s. In the 1940s, it was called Charlie's Bar and Grill before it was purchased by bartender Paul O'Donoghue in 1960. All six of the O'Donoghue children worked in the tavern. There wasn't much in the way of food under Paul's management. Around 1985, Paul and brother Kevin changed the menu, offering dishes like beef wellington. Dishes with a Thai or Cajun influence would compete with mushroom Swiss burgers, meatloaf, and fries. For many years, Mary was the dessert chef, offering chocolate cake, key lime pie, apple crisp, and pecan pie, among many other offerings.
In addition to serving as an unofficial social village hall, OD's was an important contributor to the community. Kevin hosted a Celebrity Pro-Am Invitational Head Start Gold Outing for many years to help fund the local Head Start program. For many years in the 1980s, OD's was one of the sponsors of the Nyack Halloween parade that, unlike our current versions, was always held on the actual day at 7:30p.
Live music was a staple of OD's, especially for local musicians. For many years in the 1980s, Monday night was an open mic night, with old time Irish and Appalachian musicians playing banjos, recorders, and fiddles. Rock was a staple of Saturday nights.
Butch Logue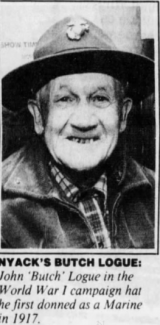 Butch Logue was one of the most memorable OD's customers. Butch was a WWI veteran who was in the tavern nearly every evening from the 1970s, wearing his campaign hat and drinking blackberry brandy until his death at age 95 in 1992. Butch sat in a chair next to the pay phone, and he would check the coin return tray after every call. Customers who knew him would leave a quarter in the tray specially for him.
Ray Donovan
In recent years, the tavern was made over into a set for the Liev Schreiber-starring Showtime series Ray Donovan. OD's subbed as a Staten Island bar in the TV series, more in step with the series than anything in Staten Island.
It Takes a Village to cover our villages.

Local news matters now more than ever. Nyack News and Views has covered news, arts, and culture in and near the Nyacks for a dozen years. During the COVID-19 crisis, we've doubled down on content, bringing readers service-oriented news you can use.
We need your help–NOW–to continue this work. Please consider making a one time or sustaining donation to Nyack News And Views. Thank You!
Last Call at OD's
Torrens and Fuhrman kept precious Nyack memorabilia on the walls of the latest iteration of OD's, sprucing up the interior from an Irish Pub ambience to a welcoming cottage feel. The menu changed, too. It was a consistent home for organic farm-to-table food. Torrens and Fuhrman will move forward designing and building furniture and accessories at their Garner Arts Center workshop.
See also: Nyack Sketch Log: O'Donoghue's Tavern
Michael Hays is a 30-year resident of the Nyacks. Hays grew up the son of a professor and nurse in Champaign, Illinois. He has recently retired from a long career in educational publishing with Prentice-Hall and McGraw-Hill. Hays is an avid cyclist, amateur historian and photographer, gardener, and dog walker. He has enjoyed more years than he cares to count with his beautiful companion, Bernie Richey. You can follow him on Instagram as UpperNyackMike.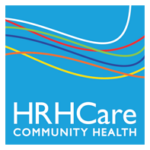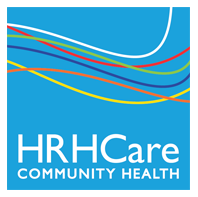 Nyack People & Places, a weekly series that features photos and profiles of citizens and scenes near Nyack, NY, is brought to you by
HRHCare
and 
Weld Realty
.