Have you made your plans and purchases for Mother's Day? Here are a few ideas for  Sunday, May 10, including fashion, jewelry, accessories, reading materials, streaming entertainment, and charitable donations in mom's name, too.
Weather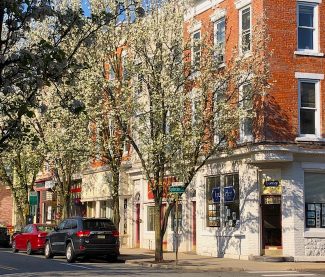 The National Weather Service predicts it's going to be sunny with a high near 58 on Mother's Day. If you decide to go about and about and get some fresh air, remember to stay safely and socially distant from everyone else who is also walking, hiking, and bicycling.
Broadway and Beyond
It might be a while until you can see a show on Broadway, but thanks to Composer/Producer Neil Berg and Broadway performer Rita Harvey, you can enjoy some of the best tunes from the Great White Way during  "Broadway and Beyond" on Facebook Live on Mother's Day beginning at 7p.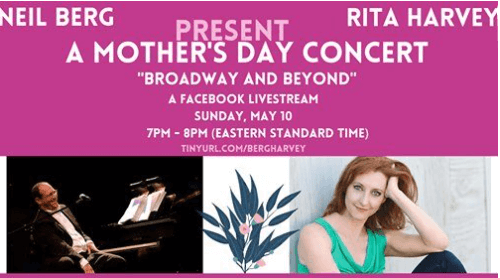 "Honoring the mothers and caretakers in our lives with a free concert is just one way we can honor all they do," Berg told Broadway World. "Especially mothers who are essential workers and may be away from their families during this time to go to work at our hospitals or other essential locations." Point your browser to TinyUrl.com/bergharvey to catch the show on Sunday.
Charity
Show mom that you care for her and for your community with a donation in her name to local charities that are making a difference like Nyack Nourishes, Rockland's food pantry People to People, The Nyack Center, and the Center for Safety and Change.
Shopping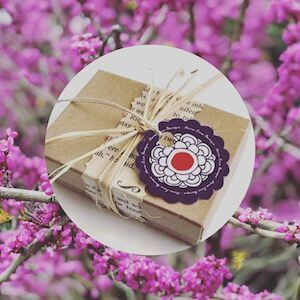 Maria Luisa Boutique & ML Gifts —  Although ML's brick and mortar space is temporarily closed, you can shop for  Mother's Day and every day needs online at   MariaLuisaBoutique.com. Don't see what you're looking for? Schedule a Virtual Maria Luisa tour. Use Discount Code MOM for 20% off your order of $75+.
Genalisa Lingerie — Loungewear is a very special gift to give Mom at any time. Some soft, cozy Pima cotton pajamas is a great gift choice for mom this Sunday.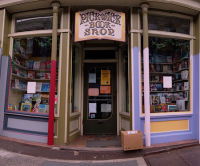 Pickwick Bookshop — The oldest and only independent book seller in Rockland County has quick and easy gift ideas for Mother's Day, including gift certificates and suggestions for gardening, cooking, fiction, thrillers, historical, hysterical — and more.  Shop online or call (845) 358-9126.
Hickory Dickory Dock — Candles, wind chimes, and more! Prices range from $18.99 and up.
Metal and Stone Jewelers — Mom deserves to sparkle! See over 250 pieces from Garavelli Italy to make Mother's Day a special day which can be shipped or delivered to your front door.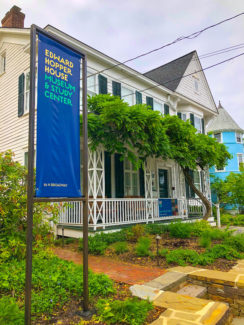 Edward Hopper House Museum & Study Center — Check out the gift items – including puzzles! – in the Museum Store where everything can be perfectly paired with a membership to give mom a year-long dose of Love, Art & Hopper!
p.ross boutique…where art (and poetry!) meets fashion.
Mother's Day is only days away!
What will you do? (Buy a new shoe?)
How 'bout a dress? (or a bag, or a scarf…oh yes!)
Maybe a gift certificate — another reason to rejoice.
Crystals on the Rocks — has mix and match gift basket ideas for Mother's Day. Including a Rose Quartz heart, soothing aroma therapy & massage rollers, sweet fluorite angel, and handmade candles.
Runway on the Hudson — Check out the Rattan fringe earrings, the Satin Floral knot headband, the Silver Geometric Evening Bag or the Gold dipped Hexagon Hoop Earrings. Handmade two-layer cotton masks can be ordered and shipped directly to Mom with a personalized note for $20!
It Takes a Village to cover our villages.

Local news matters now more than ever. Nyack News and Views has covered news, arts, and culture in and near the Nyacks for a dozen years. During the COVID-19 crisis, we've doubled down on content, bringing readers service-oriented news you can use.
We need your help–NOW–to continue this work. Please consider making a one time or sustaining donation to Nyack News And Views. Thank You!
The Editor — Gift certificates and online shopping for the season's wardrobe along with an apartment's worth of fashion, art work, furniture, stationery and gifts.
Archive Home — Luxurious handmade 4×6 inch leather pouchettes are available for $32 with or without monogramming.
Somos Jewelers has lovely choices for Mother's Day, including Mom's Initials, Mothers Pendant, Grandma's Pendant, and Genuine Amethyst Earrings
Tree of Chocolate has perfect treats for Mother's Day including Butterfly Belgian Gift Box, Posy of Roses, Belgian Chocolates in Flower Boxes.
The Open Spirit — Bracelets from $15 – $40 and gift certificates available.
Christine Cordey Salon — Consider a beautiful gift bag including a haircut gift certificate and hair product to suit your mom's hair type.
Hudson Market on Main — has unique gift ideas crafted by local artisans and vendors from throughout the Hudson Valley.
Wardrobe Archivist — Gift Cards are available for closet organization, de-cluttering / reorganization, personal styling and shopping assistance.
Saffron Trading Company's Mother's Day ideas include handmade items: rose soap, vintage Kantha Fabric Masks, and leather handbags.