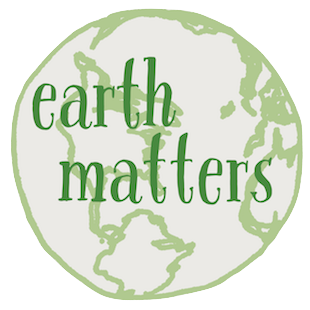 Earth Matters focuses on conservation, sustainability, recycling and healthy living.

If Earth Matters to you, sign up for our mailing list and get the next installment delivered bright to your inbox.
by Barbara Puff
Indian Point has been the crown jewel of the nuclear industrialist complex and closing it is a big step to a sustainable energy future. — Susan Shapiro, environmental lawyer.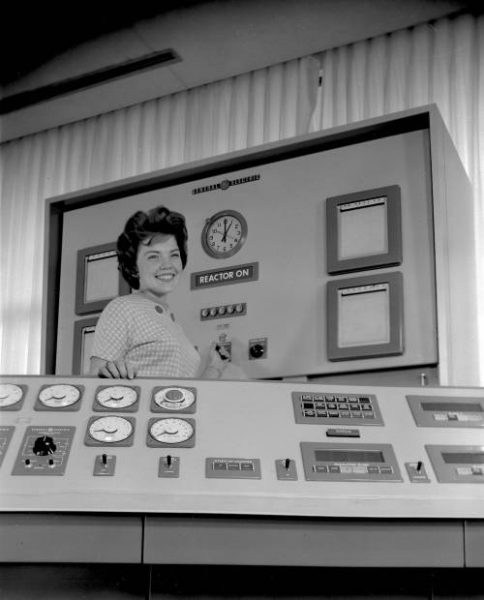 When scientists began exploring nuclear power in the 1950s, pollsters didn't ask the public their opinion as support was almost unanimous. By the '60s, there had been a few protests and opposition increased to 25%. So when Indian Point opened on September 16, 1962, it was greeted with enthusiasm, fanfare, and, in hindsight, naivete.
Within a few years, increased pollution, loss of wildlife, and accidents at the plant elicited concern. In response, Hudson River Sloop Clearwater and Riverkeeper were formed in 1966. After incidents at Three Mile Island in 1979 and Chernobyl in 1986, public opinion began to turn against the use of nuclear power.
In 1984, her first year as a legislator, Harriet Cornell formed the Citizens Commission to Close Indian Plant. A glance at her press releases over the years shows her convictions regarding closing the plant. In a recent speech she noted: "Were it not for the superhuman efforts of concerned individuals and dedicated scientific and environmental organizations focusing attention on the dangers posed by Indian Point, who knows what might have happened during the last 40+ years."
Simultaneously Riverkeeper began documenting incidents, including:
An antiquated water-cooling system killed over a billion fish and fish larvae annually.
Pools holding spent nuclear fuel leaked toxic, radioactive water into the ground, soil, and Hudson River.
Recurring emergency shut-downs.
27% of the baffle bolts in Unit 2 and 31% in Unit 3, holding the reactor core together, were damaged.
The plant was vulnerable to terrorist attack.
Evacuation plans were implausible.
No solution for spent nuclear fuel, posing the risk of radioactive release and contamination of land.
The plant was near two seismic zones, suggesting an earthquake over 6.2 could devastate the area.
Asbestos exposure.
These and other issues led the Nuclear Regulatory Commission to rate Indian Point in 2000 as the most trouble-plagued plant in the country. Lamont-Doherty Observatory agreed, calling it the most dangerous plant in the nation.
As individuals realized the seriousness of the situation, urgency for a solution grew and Indian Point Safe Energy Coalition was formed in 2001. Comprised of public interest, health advocates, environmental and citizen groups, their goals were to educate the public, pass legislation, and form a grassroots campaign with hundreds of local, state, and federal officials.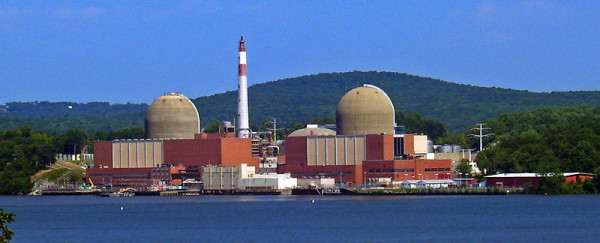 Clearwater also began monitoring the plant around that time. Manna Jo Greene, Environmental Action Director, recalls, "We were concerned when one of the planes that struck the WTC flew over the plant, including several buildings that hold huge fuel pools, filled with spent fuel rods and radioactive waste." Had anything happened, the nuclear power industry had provided protection for themselves while neglecting surrounding communities. Powerful lobbyists, backed by considerable financing, induced Congress to pass the Price-Anderson Act in 1957. This legislation protected nuclear power plant companies from full liability in the event of an accident, natural disaster or terrorist attack.
With such warnings, it's hard to believe as late as 2010, The New York Times stated, "No one should be hoping for a too hasty shutdown." Over time, the cost of litigation by New York State proved more fatal to the continuance of plant operations than protests, though they were a crucial factor and led to initial filings. Attorney General Schneiderman was very active in filing contentions, legal reasons the plant shouldn't be relicensed, and won several important court cases on high-level radioactive storage.
In 2016, The New York State Department of Environmental Conservation denied Entergy a discharge permit for hot water into the Hudson River, part of their once-through cooling system. This permit was necessary for continued operation of the plant and a requirement for relicensing. The New York State Department of State, Bureau of Coastal Management, denied Entergy a water quality certificate the same year, which it also needed to relicense. After more than four decades of danger to the environment and residents, Governor Cuomo announced in January 2017 the plant would finally be closing. Unit 2 would cease production on April 30, 2020 and Unit 3 would end productivity on April 30, 2021.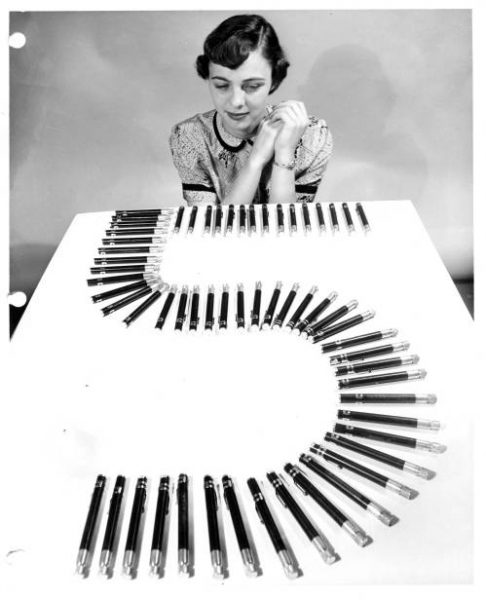 Later that year, in March 2017, the Atomic Safety and Licensing Board allowed Entergy to renew the plant's licenses until 2021, dismissing final points of contention between the company, New York State, and Riverkeeper. Westchester County Executive Rob Astorino attempted to sue the state and reopen the plant in April 2017 but failed.
Ellen Jaffee, NYS Assemblywoman, stated, "After 46 years of operation, I am glad to finally see the closure of Indian Point. Since joining the Assembly, I have long fought for its closure. I would not have been able to pursue these efforts if not for the environmental advocates, like the Riverkeeper, who fought long and hard beside myself to close the plant. The plant's closure must be conducted in a safe manner, where all radioactive materials will be properly disposed of, without inflicting further harm on our environment. The closure of Indian Point shows that we can reduce our impact on the environment."
Harriet Cornell said, "We have waited years for this to happen and frankly, it can't happen soon enough. The facts have long shown there is no future for this dangerous plant."
"The closure of Indian Point marks the shutdown of dirty polluting energy," noted Susan Shapiro.
Holtec, the company chosen to oversee decommissioning of the plant, has a horrific track record. New York State Attorney General Tish James released a statement in January expressing multiple grave concerns about them. According to Riverkeeper, they have a scandalous corporate past, little experience in decommissioning, dubious skills in spent fuel management, workplace safety infractions, and health violations. Another fear is the cost will exceed a decommissioning fund set aside by Entergy, Holtec will declare bankruptcy, and the public will absorb the difference.
"Entergy made huge profits from Indian Point," said Manna Jo Greene. "They've hired Holtec, a company with a poor record of decommissioning, to complete the work. Entergy plans to declare bankruptcy, thereby having taxpayers foot the bill. We are not out of danger. It is a different danger."
Richard Webster, Legal Program Director at Riverkeeper, adds, "Decommissioning must be done promptly, safely and reliably. Selling to Holtec is the worst possible option, because it has a dubious history of bribes, lies, and risk taking, very limited experience in decommissioning, is proposing to raid the decommissioning fund for its own benefit, and is proposing leaving contaminated groundwater to run into the Hudson River."
State Senator David Carlucci warned, "The NRC Inspector General Report shows there is much to be done by the NRC to gain the confidence of myself and the public, as the commission is charged with overseeing the decommissioning of Indian Point and ensuring the health and safety of Hudson Valley Communities. We demand answers from NRC Chairman Kristine Svinicki. The Chairman needs to come to the Hudson Valley immediately and outline the steps being taken to address our safety and explain how the commission will properly inspect and guard the pipeline near Indian Point moving forward."
One of the gravest dangers in decommissioning is the storage of spent fuel rods. A fuel rod is a long, zirconium tube containing pellets of uranium, a fissionable material which provides fuel for nuclear reactors. Fuel rods are assembled into bundles called fuel assemblies, which are loaded individually into a reactor core. Fuel rods last about six years. When they're spent and removed they are placed in wet storage, or pools of water, which is circulated to reduce temperature and provide shielding from radiation. They remain in these pools for 10 years, as they are too hot to be placed in dry storage, or canisters. Even in dry storage, though, they remain extremely radioactive, with high levels of plutonium, which is toxic, and continue to generate heat for decades and remain radioactive for 10,000 years.
"Elected officials and government groups became involved once they understood the fatal environmental dangers nuclear energy creates for millenium," said Susan Shapiro. "It is the only energy that produces waste so dangerous that governments must own and dispose of it."
Robert Kennedy, Jr., of Waterkeeper, explained "If those spent fuel rods caught on fire, if the water dropped, the zirconium coatings of the spent fuel rods would combust. You would release 37 times the amount of radiation that was released at Chernobyl. Around Chernobyl there are 100 miles that are permanently uninhabitable. I would include the workplaces, homes of 20 million Americans, including the Financial District. There's no evacuation plan. And it's sitting on two of the biggest earthquake faults in the northeast."
On April 24, 2020, Beyond Indian Point Campaign was launched to advocate for a safe transition during decommissioning. Sponsored by AGREE, Frack Action, Riverkeeper, NIRS and Food and Water Watch, they're demanding Cuomo hire another company, opposing a license transfer before the State Public Service Commission and NRC and pushing state legislation to establish a board to supervise the decommissioning fund. When decommissioning is finished Beyond Indian Point hopes to further assist the community in the transition to renewable energy. These include wind, solar, geothermal, biomass and hydrothermal power. Sign an online petition on their website to support their work, future generations and earth at BeyondIndianPoint.com, Facebook, or Twitter.
"Bravo to everyone involved in making this historic day come to pass," said Susan Shapiro.
Raised in the Midwest, Barbara Puff is a writer who lives in Nyack, NY.
See also:
Read Earth Matters every Wednesday on Nyack News And Views, or sign up for the Earth Matters mailing list.
Earth Matters  focuses on conservation, sustainability, recycling and healthy living.