It's another weekend to shelter at home. Tired of watching the same old series on Netflix? Here are some multi-generational recommendations on how to spend your weekend from a Baby Boomer mom and her Gen Z daughter, Annie Hekker Weiss and her daughter, Cecilia Weiss.
What's your favorite TV Show?
Annie: The Sopranos
Cecilia: American Horror Story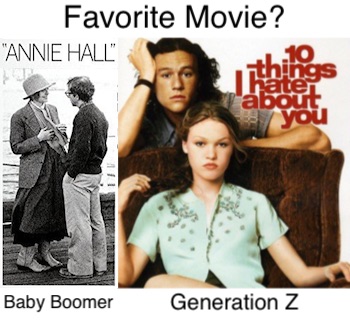 Favorite Movie
Annie: Annie Hall
Cecilia: Ten Things I Hate About You
Favorite Album
Annie: 1776 soundtrack
Cecilia: Blond by Frank Ocean
Favorite Book
Annie: Angela's Ashes by Frank McCourt
Cecilia: Kiss The Girls by Harlan Coben
Comfort Food
Annie: Irish Soda Bread & tea
Cecilia: Pizza from Turiellos
What are you doing now that you didn't have time to do before?
Annie: Painting my fence
Cecilia: Not painting the fence; doing more artwork
Do you have a special message for neighbors, community, friends to help us get through this crisis?
Annie: Stay healthy, stay kind and stay connected to friends, family and anyone on the front lines of this crisis. They need your support the most.
Cecilia: Stay safe, stay inside and don't be selfish.
The regular Nyack Weekender is on hiatus during the pandemic. In its place we are inviting community members for their recommendations of books, movies, TV shows, comfort foods, etc for each weekend. You can get each week's update delivered to your mailbox auto-magically every Friday morning, by adding your name to our mail list. Visit our online sign-up sheet to subscribe.