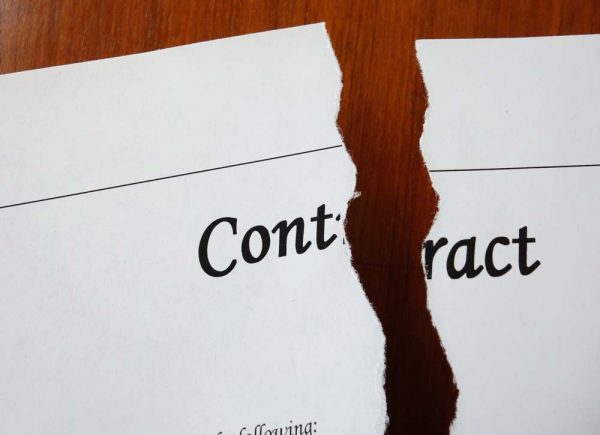 by Jane Cowles
With social distancing becoming the new normal, in person meetings, celebrations, and classes are not possible. Many of theses events were scheduled at restaurants, conference centers, caterers, and hotels that required a deposit to reserve the date and space. Now, that the novel coronavirus, COVID19, has made in-person meetings impossible, many businesses and individuals are trying to recover deposits paid for cancelled events. Whether it is possible to recoup these deposits depends on the contract you signed at the time of booking.
You simply cannot get out of a contract because of financial hardship due to a sudden downturn in your business. You want to look at the "cancellation policy" or something known as a "force majeure"–a contractual clause that frees both parties from liability in the event of unexpected disasters. Although there is no legal standard for a force majeure clause, many of them require that the event becomes impossible to hold.
While it is impossible to hold an in-person event at this time, venues will try their best to keep you in the contract. Remember: they have to earn money as well. So a venue may offer to postpone the date of your event or give you a credit. If you are moving your event online, you may not want a credit for a future date. You may need the money now as opposed to having it on reserve to use for a future event. Even if they allow you to recover the deposit, they may require you pay a minimum food and beverage fee.
So what can you do?
It Takes a Village to cover our villages.

Local news matters now more than ever. Nyack News and Views has covered news, arts, and culture in and near the Nyacks for a dozen years. During the COVID-19 crisis, we've doubled down on content, bringing readers service-oriented news you can use.
We need your help–NOW–to continue this work. Please consider making a one time or sustaining donation to Nyack News And Views. Thank You!
Review your contract
Look at the specific language of the cancellation or force majeure clauses. See if viruses and/or pandemics are listed as occurrences that make it impossible to follow through with the booking. Also, you want to look for wording like "commercially impracticable" or wording that excuses you from your obligation due to a change in an ordinance or legislation (i.e. the new rulings preventing gatherings due to COVID19).
Call the venue as soon as possible
Many cancellation clauses have a minimum notice requirement, but COVID19 is an unprecedented event. Hurricane Katrina, 9/11, and the California Wildfires did not have as far reaching effects.
Negotiate using your bargaining power
Perhaps this is a venue where you hold many events. If so, remind them of your customer loyalty. Maybe the venue will not give you the full deposit back, so offer to split it with them. Suggest that they keep half as a future credit towards an event and get half as cash back.
Small Claims
Courts are not operating now, but you can still go online and file a small claims complaint to get your deposit back. I suggest this as a last resort after you have exhausted all other options. A court may frown upon a venue holding you to draconian clause that does not allow for a return of deposit in light of the unprecedented occurrence and your attempt to negotiate.
This information is provided for general informational purposes only. No information contained in this article should be construed as legal advice and does not establish an attorney-client relationship.
Jane Cowles is an attorney focusing on contract law, business law (start-up, planning and restructuring), tax law and art law. She has over 10 years experience working with business transactions at boutique law firms and as a tax advisor for Ernst & Young. She has a solo practice in Rockland County and advises creative professionals, small businesses, and entrepreneurs. She is available to help with all the challenges individuals and business currently face with the COVID19 pandemic. For more information, visit her website www.janecowlesattorney.com or email her at jane@janecococowles.com. She is offering 30 minute FREE consultations by telephone or video conference.