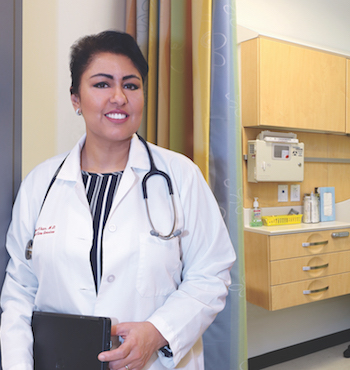 by Dr. Asma Khan
Providing our patients with safe, secure health care services is our top priority. To continue patient care and limit the spread of COVID-19, Hudson River Health Care (HRHCare) is shifting most of our appointments to telemedicine. A telemedicine visit is like a regular doctor's visit, but as a video chat.
To make a telemedicine appointment at HRHCare: Click here or call 1-844-HRH-Care (1-844-474-2273). Text "telemed" to 210000. For more information on telemedicine, click here.
Testing
HRHCare is currently testing for COVID-19 at all sites. Currently, testing capacity for the COVID-19 virus is very limited in New York State, and therefore all testing is by appointment only. Most testing is reserved for hospitalized patients, high-risk patients, and patients with moderate-severe symptoms who have also had prolonged exposure to known cases of COVID-19.
Moderate to severe COVID-19 symptoms include:
Temperature greater than 100.5; not responsive to medications for fever
Severe Shortness of Breath
Persistent Cough
Remember that most people who get COVID-19 can recover at home with no treatment. If you are mildly ill, you should remain home and contact your provider with any questions. Patients who are worried about COVID-19 (coronavirus) can get a quick, remote consultation with a doctor using telemedicine.
COVID-19 Basics
Most who contract COVID-19 will not require hospitalization. Symptoms are usually mild enough that you can recover at home.
The steps to protect yourself from COVID-19 are to practice social distancing (remain at home except for emergencies or essential travel), wash your hands, and practice good hygiene.
Seek medical help if you develop severe shortness of breath, severe dehydration, or other severe medical issues.
The overall risk of serious illness from COVID-19 is very low. Over 98% of patients who get the Coronavirus will not experience critical or life-threatening effects. Over 88% of those who get the virus do not need to be hospitalized.
A small number of patients can develop pneumonia, and some of these will require hospitalization. People at greatest risk for this are our elderly and those with chronic medical conditions, such as diabetes and cardiovascular disease.
Parents: It is natural to worry for our young ones, but so far, most children who have contracted the disease have a mild upper respiratory illness or no illness at all from this virus.
However, people of all ages are testing positive. Social distancing practices are very important for all age groups.
The best way to fight COVID-19 is to not get it in the first place! And the best way to not get it in the first place is through social distancing and proper hygiene:
Wash your hands frequently for at least 20 seconds under warm water. If soap and water are not available, use an alcohol-based hand sanitizer
Cover coughs and sneezes with the crook of your arm or a tissue, then throw the tissue in the trash
Stay at home except in the case of emergency, or essential travel
Avoid touching your eyes, nose, and mouth with unwashed hands
Teach your children proper hygiene practices as well
Clean and disinfect frequently touched objects and surfaces
If you develop flu-like symptoms and are not short of breath, the best thing you can do for yourself and your community is to stay home. If you are feeling more severely ill, and are having trouble breathing, seek immediate medical care. If you are unable to get to a local emergency room, then call 911. For more information or to make a telemedicine appointment, call 1-844-HRH-CARE.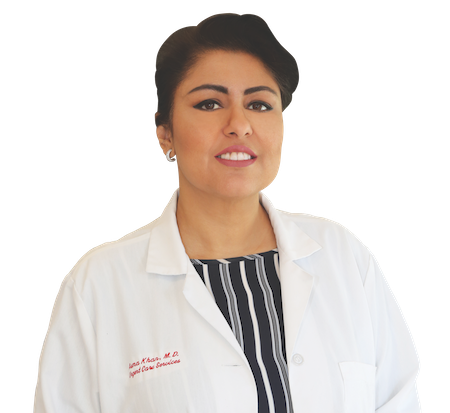 About Dr. Asma Khan
Asma Khan, MD is a family medicine physician and the Clinical Director of HRHCare Urgent Care Nyack. Holding both an MBBS and MD degree from the Allama Iqbal Medical College in Lahore, Pakistan, she completed her family medicine internship and residency at the Wyckoff Heights Medical Center in Brooklyn. Prior to joining the HRHCare family, she served patients at MedExcell Urgent Care, the NY Walk-In Medical Group and Palm Desert Urgent Care.
For more information on HRHCare, visit www.hrhcare.org.
See also: