The Nyack Weekender is brought to you by Rockland Center for the Arts
.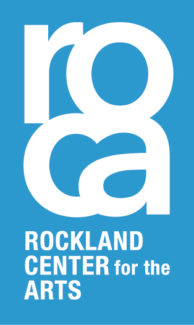 Rockland Center for the Arts will be closed through Tue, Mar 31. RoCA is taking this action out of an abundance of caution and in recognition of those individuals who may be immunocompromised.
by Juliana Roth, Rivertown Film
Getting together to share stories is something humans have been doing throughout history. Going to the movies is just one modern manifestation of this ancient human tradition. Although it's best experienced as a group activity in a darkened theatre, Rivertown Film is "keeping the faith" with their Artists From The Archive series, publishing filmmaking talks with independent film luminaries like Jonathan Demme, John Sayles, and Nancy Savoca.
Check out what's offered at Rivertown's YouTube Channel as you plan your Safer At Home weekend entertainment activities. Including:
Director Nancy Savoca & Producer Richard Guay discuss "Union Square" with moderator Kristi Zea (Producer, "The Joneses)

Director John Sayles discusses "Go For Sisters" with Donna Lightfoot-Cooper
Rivertown Film Society's 6th Annual Inspired! presenters
Musician and Educator Andy Krikun

Playwright Bea Pohl
"It's actually a very creative opportunity for filmmakers and for our organization to try different platforms and formats and see what works for us and what our audience connects with," says Rivertown Film Board Chairperson, Vera Aronow. "With so many people working at home, learning video conferencing technology, I'm very interested to see what other groups are doing and what we come up with ourselves. It's really a time that could change how we do things"
The Artist From The Archives talks go live every Wednesday at 8p on Rivertown's YouTube Channel, which is the same time audiences gathered for local screenings at the Nyack Center. In between these longer filmmaker talks, they will also release Inspired! clips from Rebeca Tomás, flamenco dancer and choreographer; Janet Hamlin, scenic painter and illustrator; Rodger Stevens, sculptor; and other filmmakers, writers, and musicians.
We all need to do what we can to get through these uncertain times. Rivertown Film Executive Director Matthew Seig says that providing entertaining, insightful, and thought provoking content is what they do best, albeit on a different platform. "As soon as we can, we will return to presenting films to audiences in a dark room on a large screen, but until then please join us in a virtual space," he says. "More will come, including new films, filmmaker appearances, and discussions in which people at home can take part."
To stay in the loop as new contact is posted online, visit RivertownFilm.org to subscribe to Enews for updates. You can also follow the hashtags #RivertownFilmOnline, #StayInspired2020, and #ArtistsFromTheArchive. You can also follow the film society directly on social media (Twitter, Instagram, Facebook, Vimeo, and YouTube).
Rivertown Film is a non-profit organization founded in 2001 and is made possible by the New York State Council on the Arts with the support of Governor Andrew Cuomo and the New York State Legislature, and support from Orange and Rockland Utilities.
The Nyack Weekender is your Fri-Sun list of what to do and where to do it. This weekly series is brought to you by Rockland Center for the Arts.
To get the Nyack Weekender delivered to your mailbox auto-magically every Friday morning, add your name to our mail list. Visit our online sign-up sheet to subscribe.