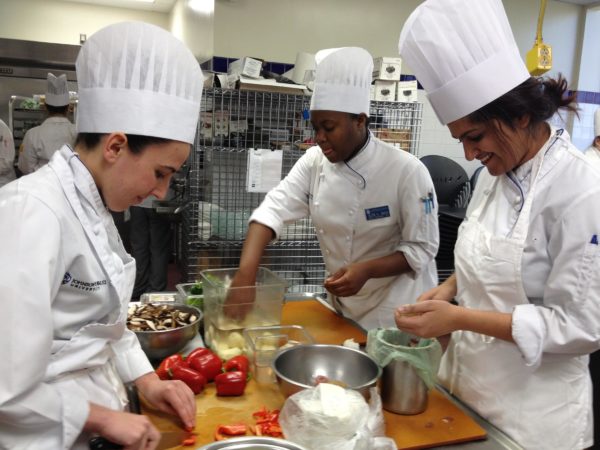 by Chris Spezial
As part of ongoing efforts to keep us safe and slow the spread of COVID-19, last week Governor Cuomo shuttered restaurants and bars, allowing only pick-up and delivery from our favorite Nyack eateries. While these current restrictions create hardships, those of us in the business of feeding people can switch gears. We are uniquely positioned to do two things: meet the increasing need among our Nyack neighbors who are food insecure and at the same time tackle food waste.
That's why I'm calling on our local restaurants, food businesses, and food service leaders to partner with the RCC Culinary Arts Center and donate food that might be discarded before it goes bad and you toss it.
The RCC Culinary Arts Center is offering a community food space where perishable ingredients or prepared food can be dropped off, re-purposed, and stored in our state-of-the art kitchen, then picked up for distribution to those in need.
The Culinary Arts Center curriculum includes teaching students in our Service Learning Program about zero food waste, sustainability, and green practices. Prior to the coronavirus crisis they were preparing soup for some of our local soup kitchens and food pantries. But this week, we amped up our efforts and delivered gallons of soup to Soup Angels, bread for Sunday Supper, and breakfast items to the Nyack Center.
During this time of great uncertainty, I know that here in Nyack we'll work together as we always do to get delicious, nutritious, high-quality food into the mouths of those who need it most.
Please contact me to schedule a drop off at the Culinary Arts Center so food is not left on the loading dock without being taken in.
Chris Spezial is Program Director of RCC Hospitality & Culinary Arts Center Nyack. Prior to joining RCC he was owner of Nyack Gourmet.
Contact him at 845-875-7572 or cspezial@sunyrockland.edu. 
The Hudson Market on Main at the RCC Hospitality & Culinary Arts Center has new hours beginning March 23. They are open 8a-7p Mon-Fri, 8a-5p on Saturdays and 9a-5p on Sundays. The Hudson Market on Main is located at 5 North Broadway at Main St in Nyack.
See also: