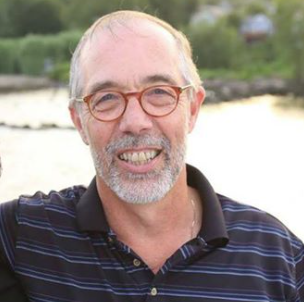 by Maddie McCann
"I'm trying to make sure that everything we put out there is something that we definitely know, so that people don't panic, but they also get the right information," says Village of Nyack Mayor Don Hammond. Communicating accurate information, now more than ever, is of utmost importance. Until this week, our president downplayed the threat of the coronavirus, young people were mistakenly thought to be safe from seriously suffering from the disease, and some lawmakers were even encouraging people to go out to restaurants. As testing and correct information has become more widely available, the national message has also become more unified. As Hammond, and everyone else, now says: "Stay home!" 
On Thursday, I spoke with Hammond about Nyack's response to the coronavirus pandemic. Below are his answers to some of residents' essential questions.
Have there been any cases reported in Nyack? 
Update 3/22: There has been a case reported in Nyack. 
There have not been any positive cases that I know of. There have been two exposures in Nyack. One at the First Church on Main Street, and they've been put under voluntary quarantine by the health department for 14 days (that was from March 8). And we had a staff person [at Village Hall] who came into close contact with someone that has tested positive, so the village has had a potential exposure. Not a definite one, but potential. We've closed Village Hall for the next week and we're having it deep cleaned. Then we'll go on whatever the health department protocols are for staff and for the building.
Rockland County has declared a State of Emergency. What does that mean tangibly? 
Update 3/22: We were informed that all on NYS is on the disaster list. We have notified our merchants and many are applying for disaster loans.
That's been a question that I'm trying to get answered. Rockland is still not showing up [as of March 18] on the Small Business Association site for emergency loans to businesses in disaster areas. So I'm not sure what it does at this point. The county executive needed to declare an emergency in order to do some of the things that he did, like close schools, and call for no groups. But I still not have not been able to get a straight answer about whether that makes us eligible for a disaster response, FEMA money, things like that. I think everybody's trying to scramble around trying to figure it out. No one's trying to hide the answer. Everybody's just going a million miles an hour.
Who have you been consulting with as you form Nyack's response to this pandemic? 
The Health Department, other mayors in Rockland, and the hospital. [I've been calling] anyone that I can think of to call and reading information. We've been in touch with the governor's office a couple times. I've been on more conference calls in the last four days than I can remember having been on for a long time. We've just been in touch with anybody we can, getting the best information we can, and then we're trying to get it out to the community so they know the issues. 
The strongest thing I can say to people is: stay home! If you have to go out, if it's an emergency, go out. Practice social distancing, wash your hands when you get home, don't shake hands with anybody, stay away from each other. Get what you need to get and get back home. But stay home. We need to flatten the curve on this virus or we're all gonna be in big trouble.
We're not asking you to stay home to be draconian. We're talking about saving lives.
What have you advised Nyack's small business owners to be doing? 
We've had two conference calls with the merchants in the village. On the first call, I just had them ask questions. Yesterday we gave answers and updates, and took a couple more questions. Anything that we can do to help them is critically important. We don't have a lot that we can do because we don't take sales tax, and the property tax is not due until June. We're not charging any penalties [for overdue water bills], so we have done that for people. It's not a huge amount of money, but it's a gesture that we're trying to make. We suspended parking fees. We're [primarily just] trying to keep all of our merchants up to speed by getting information out."
Info Resources to Know and to Share
Is there anything that Nyack residents can be doing to support the town and the businesses, from home? 
One of the biggest things that people can do is buy gift certificates from restaurants and merchants. And then when this is all over, you can go out and celebrate and support that way and get some money into their pockets. There's been an incredible amount of people just really stepping up all over the village. Meg Mayo with Visit Nyack has created a form for the businesses to put their information out. There's people offering tutoring online to kids that are home. Our restaurants are bringing food to Nyack Center and to the Pride Center to be distributed. The school district is doing great stuff with making sure that the kids that are on free and reduced lunch get meals every day. It takes a village.
Do you see there being a shelter in place mandate here? 
I don't know if there will be or not. It would not surprise me if there was, but I just don't know. That would come from the governor, and I just don't know what he's thinking.
The bottom line:
We are such a strong community together. We'll make it to the other side. We will. But please now stay home.
Maddie McCann attended Nyack High School and is a recent graduate of Colorado College.